32nd International Electric Vehicle Symposium (EVS32)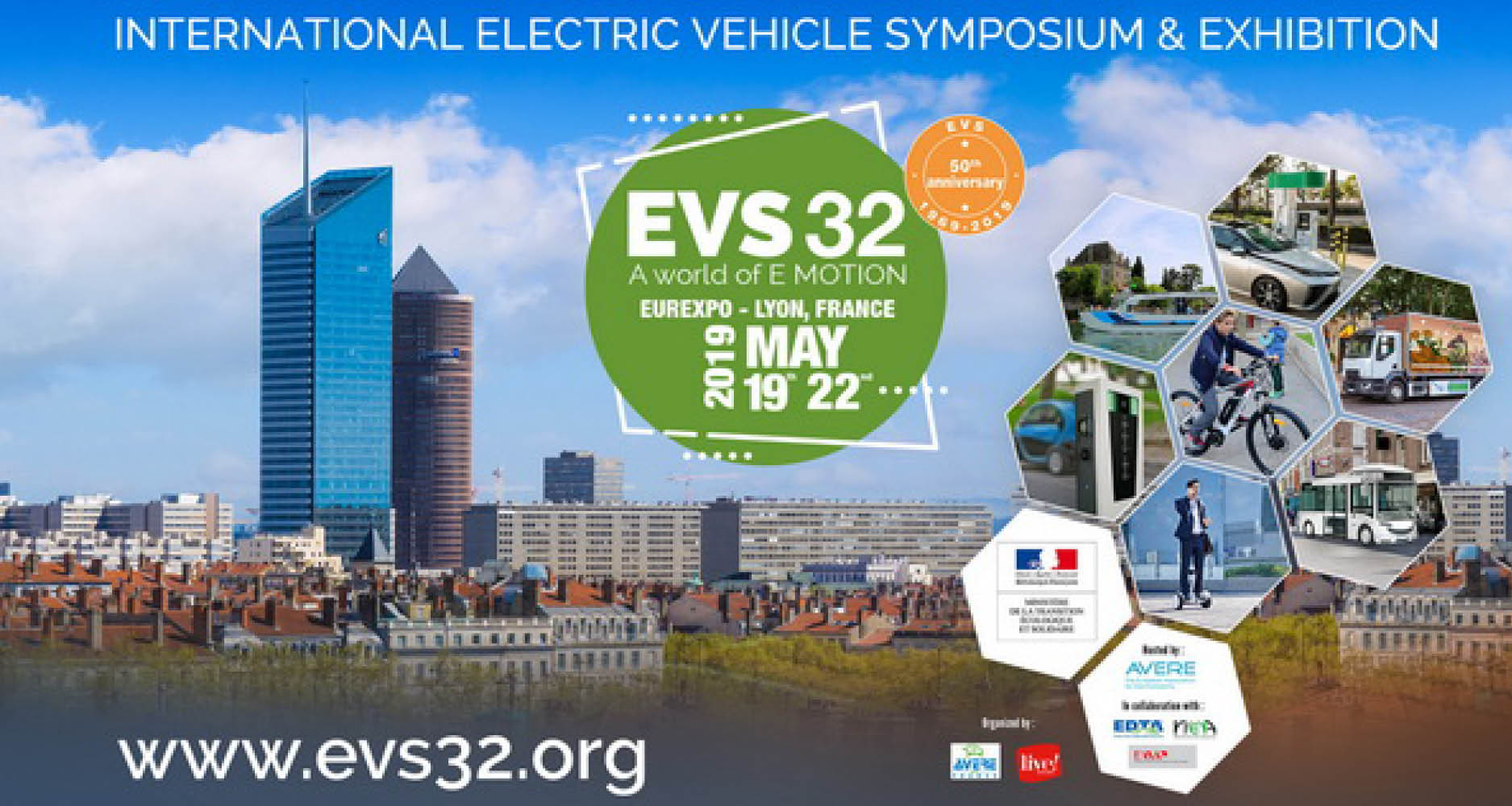 EVS32: the inescapable event to prepare for change and discover new technologies for sustainable mobility
Meet us at Eurexpo (Lyon) for the 32nd International Electric Vehicle Symposium (EVS32) from 19 to 22 May 2019!
This international forward-looking event is a reference in sustainable and future mobility technologies. For the first time this year, EVS32 dedicates an entire part of the exhibition and conference program to hydrogen, the low-carbon energy that can support the transformation of the transport sector towards zero-emissions mobility (zero noise, zero air pollution).
This is the opportunity to discover the latest innovations in FCEV vehicles (fuel cells) and hydrogen stations; as well as projects in progress such as Zero Emission Valley (ZEV) run by the Auvergne-Rhône-Alpes Region.
The International Electric Vehicle Symposium is:
The most traditional electric vehicle symposium/forum/exhibition fair in the world
32nd edition & 50th anniversary Lyon, France
It will gather:
2000 scientific attendees,
1500 decision makers form local and national governments,
6000 professionals from the EV industry
2 programs: Scientific & Industrial/Political
9000 sqm exhibition area
A full pavilion dedicated to hydrogen #CleanEnergy solutions
The McPhy team will be glad to welcome you at its booth in the heart of the Hydrogen Pavilion | Booth C31 and during the conferences (program upcoming).
Fore more information: https://www.evs32.org/
MONDAY, 20 MAY

Join the first Hydrogen Lecture Session which takes place on Monday, 20 May from 2 to 5 p.m. at the Hydrogen Agora for an exciting discussion about: "Deployment of fuel cell buses | Infrastructure and Hydrogen Regions".
This conference is organized by the FCH JU #H2ME, Hydrogen Europe and the AFHYPAC.
Bertrand Amelot, our EVP Sales and Marketing will speak about the latest advances in the hydrogen refueling station & electrolysis technologies.
The Clean Mobility Revolution is underway… Don't miss it!
TUESDAY, 21 MAY
Join the EDF Agora for a joint conf slot Hynamics / McPhy. Liliane Cloatre from Hynamics and Pierre Lombard from McPhy will discuss about the latest techno advances, put at the service of the zero emission mobility.
The Clean Mobility Revolution is underway… Don't miss it!