Busworld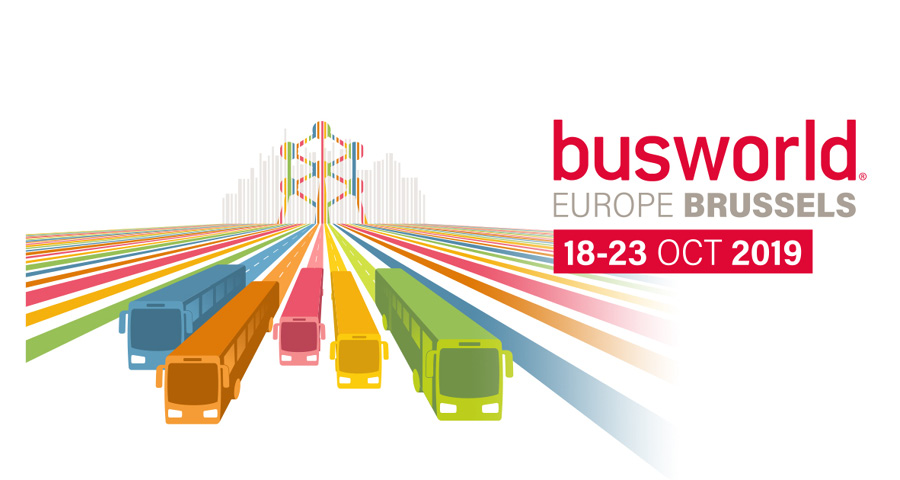 The world's largest exhibition dedicated to innovation in the buses' sector.
A key player in "zero emission" hydrogen mobility for public transport & heavy transport, with notably an emblematic reference in France (let's recall that McPhy technologies equip the very first hydrogen bus station in France), McPhy is participating in the 25th edition of Busworld, from 18 to 23 October 2019 in Brussels – Belgium.
The oldest and most famous bus exhibition in the world
For nearly 50 years, Busworld has been the oldest and most emblematic bus exhibition. From 2019, Busworld Europe will be held in Brussels, the capital of Europe.
During these 6 days, approximately 36,000 visitors from more than 118 countries and nearly 450 exhibitors from 35 different countries are expected on an area of 80,000 m² for a journey of approximately 5km to discover the innovations of the sector.
For this 25th edition, the focus is on safer, sustainable and ecological transport.

Advancing Bus Transport with Innovative Technologies
Right after the successful inauguration, last June, of the very first hydrogen station dedicated to hydrogen buses in the Hauts de France Region (Client: SMT AG, Electrolysis + Station technologies: McPhy), linked with the commissioning of the first hydrogen bus Businova (by SAFRA), France has made is first step towards the decarbonation of heavy-duty and public transportation.
To build upon this first success, SAFRA has invited the stakeholders of this innovative project to showcase their technologies & know-how during the Busworld exhibition, hence promoting the hydrogen sector and its competitive advantages in the global fight against climate change.
Team McPhy will hence wait for you, on the SAFRA booth, Hall 2, booth n°235, the only stand that will exhibit a hydrogen bus and highlight the entire hydrogen value chain.
This is a great opportunity to find out more about this precursor project and the latest technological innovations, that prefigure the deployment of hydrogen mobility for heavy-duty and public transport in Europe and around the world!
Practical Info & Inscriptions
Busworld | 18 to 23 October 2019 | Brussels Expo Exhibition Centre, Brussels, Belgium
SAFRA Booth n°235, Hall 2
More information about the event: https://www.busworldeurope.org/