CNR, McPhy and Symbio: official partners of the "RIVE" event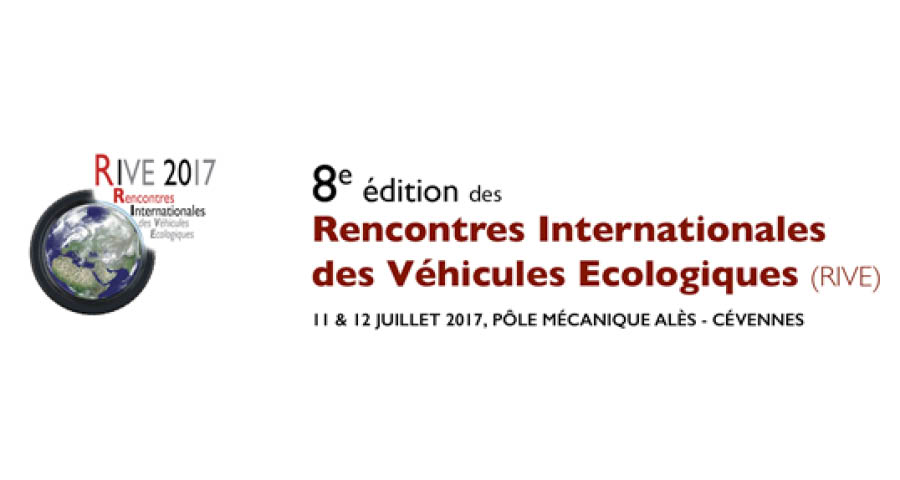 Hydrogen mobility moves up a gear!
Come and see us at the RIVE event (Rencontres Internationales des Véhicules Ecologiques, international meeting for the ecologic vehicles) which takes place in Alès on July 11th and 12th.
Alongside its partners CNR and Symbio, McPhy is part of the RIVE international tradefair. A great opportunity to promote the global clean hydrogen value chain applied to the zero emission mobility sector.
Come and visit us:Pôle Mécanique Alès Cévennes
On Tuesday 11 and Wed. 12 July 2017
http://www.rive-event.com/
Focus on our "Zero emission zone"
After having driven more than 220km (with no pit stop, no noise, no emission), our Kangoo ZE-H2 reached Alès and is part of our stand, alongside our "all-in-one" hydrogen station SimpleFuel.
We also showcase a mock up dedicated to the "green hydrogen" value chain explanation: from the clean electricity produced by CNR to its distribution to hydrogen vehicles manufactured by Symbio, including the electrolysis stage (converting green electricity into clean hydrogen) and the final hydrogen distribution (H2 station) step – both managed by McPhy.
Photos 1 & 2: Visit of Mrs Brune POIRSON, Secretary of State for Energy transition (alongside the French Minister Nicolas HULOT). She is welcomed by MM. Pascal MAUBERGER and Bertrand AMELOT.
Photo 3: Venue of the official delegation. Mrs Hakima El Haité (COP22).
Pictures 4 and 5: "pit-stop" at our booth CNR | McPhy | Symbio.
Picture 6: Bertrand AMELOT, McPhy's EVP Sales and Marketing talking about the new uses in zero emission mobility