New generation alkaline electrolysis for large-scale platforms (multi MW)
A true breakthrough technology, our "Augmented McLyzer" electrolyzers combine the reliability and the maturity of alkaline technology with great flexibility. They are integrated into our large-scale (multi MW) electrolysis platforms, specifically designed for use in the industry and heavy transport sectors.
Augmented McLyzer: 20, 100 MW and more (GW) architectures
New generation alkaline electrolysis
Based on a 4MW module design (McLyzer 800-30), producing hydrogen directly at 30 bar, our systems are created to scale up with your operating rhythm.
They use new generation electrodes with high current density (doubled compared to standard electrodes) that significantly increase the performance of our equipments, all within a compact design.
| | Pressure (barg) | Nominal hydrogen flow rate (Nm3/h) | Nominal power (MW) | DC Energy Consumption @ nominal flow rate (kWh/Nm3) |
| --- | --- | --- | --- | --- |
| McLyzer 800-30 | 30 | 800 | ca. 4 MW | 4,5 |
Augmented McLyzer
A modularized and scalable architecture based on a 4 MW ELY module: 20, 100 MW and more (GW)
A real technological breakthrough, thanks to a unique combination between our high-pressure alkaline electrolysis technology (30 bar) and the advanced electrodes of De Nora, which makes possible to:
Double the quantity of hydrogen produced
With the same stack size (reduced footprint)
And the same specific energy consumption
High energy efficiency
Drastic improvement of competitiveness
Easy to install: stacks and BOP are manufactured by McPhy, on-site assembly is limited to interconnections
Our 100 MW platform:
25 modules of 4 MW
Based on the same architecture than the 20 MW clusters
A total footprint below 4 500 m2
20 000 Nm3/h of hydrogen, more than 42 tons per day
30 bar: high pressure production
Fast dynamic response time
High energy efficiency
10 000 Nm3/h of by-product O2, 342 tons per day
This multi-MW range is specifically designed to address the large-scale (and decarbonized!) industrial and mobility needs.
Petrol and gas refineries: fuel desulfurization, e-fuels, …,
Chemical processing: methanol, synthesis of ammonia for fertilizers, …,
But also: steel mills, coal-fired plants, thermal power stations (cooling system for alternators), metallurgy, glass production, electronic components,…,
Large-capacity hydrogen stations : for large captive fleets (utility vehicles or public stations for passenger cars), but also to refill heavy transport modes (such as buses, trucks, trains, boats, …).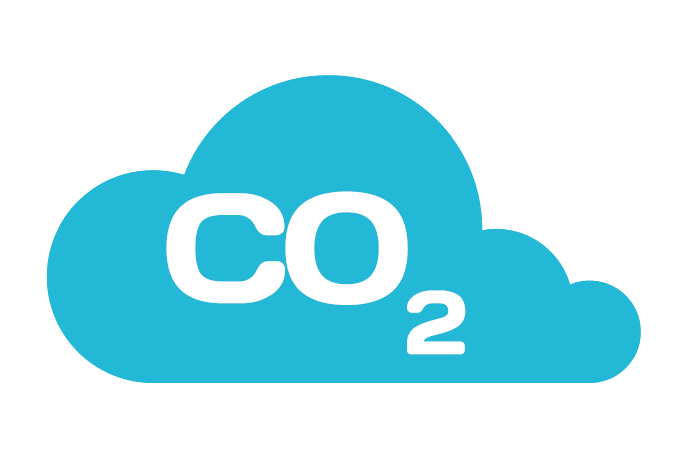 "CCU"
Thanks to the "Carbon-Capture Utilization" even industrial pollutant emissions can be valorized. Captured before being rejected into the atmosphere, then added to hydrogen, the CO2 e missions help to create synthetic molecules that can be applied to new uses: methanol, bio-diesel, e-fuel,…