Widely used for its flexibility, multisectoral applications and its energy efficiency, hydrogen is a competitive and attractive strategic technology for industrial companies. By replacing existing carbonized energies with clean hydrogen, produced by electrolysis from renewable sources, industrialists are entering a new low carbon era.
New low-carbon era: welcome to industry of the future!
McPhy supplies industrialists with decarbonized hydrogen, reconciling productivity, competitiveness and social responsibility
Already used in industry for more than 100 years, hydrogen has seen its development accelerated in the sectors of:
Chemistry (refining, methanol, synthesis of ammonia for fertilizers),
Agribusiness (manufacture of oils),
Jewelry (cutting, polishing),
Glass production (optic fiber, flat glass),
Electronic components (fused quartz),
Metallurgy (die-cutting, welding, polishing, sintering) ,
Or energy (cooling alternators in thermal power stations).
This clean energy offers industrialists the possibility to create new forms of value: decarbonization of their processes, creation of new processes and markets, or valorization of their pollutant emissions.
By producing low-carbon energy on-site, on demand, to their specifications, industrialists ensure:
Security of supply and energy independence (freedom from logistic constraints),
Control over their costs,
Reliability and continuity of service,
Drastic reduction of the CO2 footprint,
Within the best security conditions.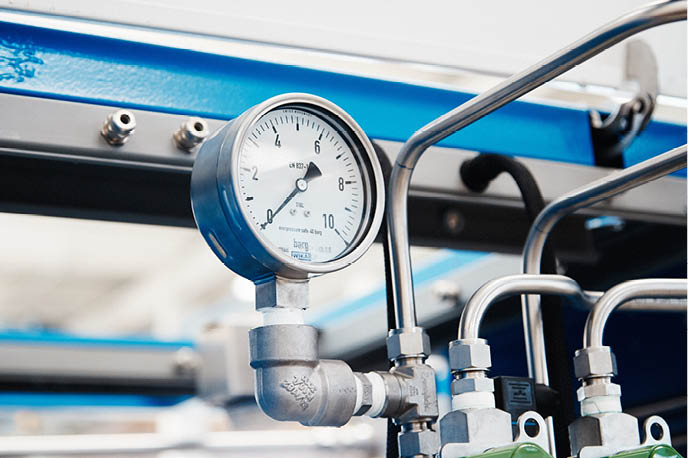 An indispensable energy to prepare for the industry of the future, hydrogen allows a full control of your processes and your costs, while reducing your environmental footprint.
Piel, McLyzer & Augmented McLyzer:
on-site and on-demand industrial hydrogen solutions
McPhy offers the widest range of electrolyzers, that integrates easily and perfectly into industrial systems. Our electrolyzers have been qualified and selected by numerous industrial maintenance companies and/or gas management.
Our hydrogen generators address all types of industries, no matter what their size or sector of activity:
Generators from 0.4 to 800 Nm3/h in series
Augmented McLyzer range: for all your multi-MW designs, as of 20, 100 MW and more
Range of pressure: from 1 to 30 bar
For light applications (Piel) or continuous (McLyzer)
Among our references in "light" industry: Bvlgari, Luxottica, PUS Grenoble, etc.
And references on MW and multi-MW scales: Jupiter 1000, Audi, Nouryon/Gasunie, etc. :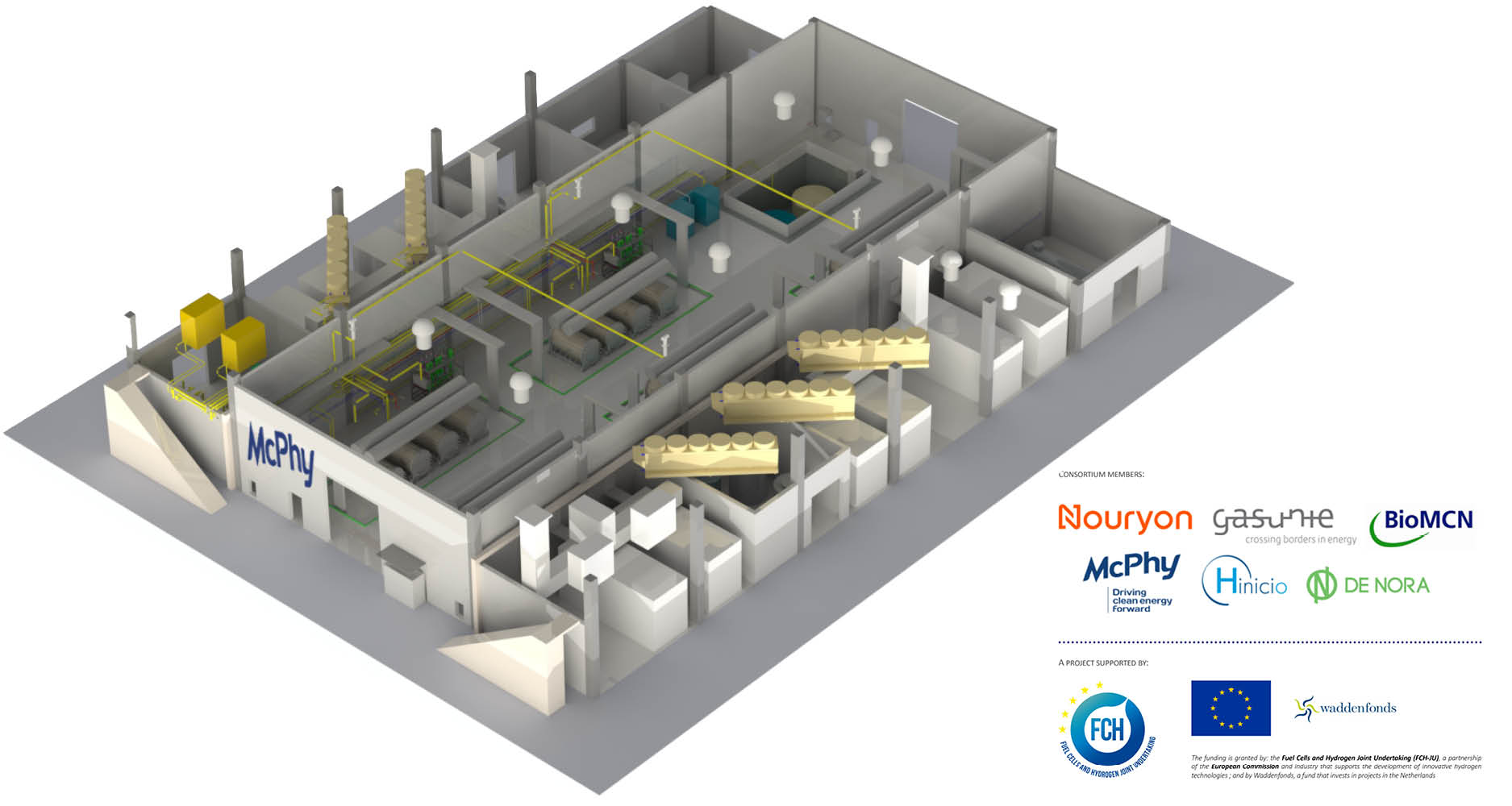 Nouryon & Gasunie (Netherlands)
McPhy was selected in early 2020 to equip the largest zero-carbon hydrogen production unit in Europe.
Annual production capacity of 3,000 tons of zero-carbon hydrogen (20 MW), 27,000 tons of CO2 emissions avoided.
A project led by Nouryon and Gasunie, two major industrial groups, installed in the heart of a chemical park in the Netherlands.
Find out more about "Industrial Hydrogen: 20 MW project in the Netherlands"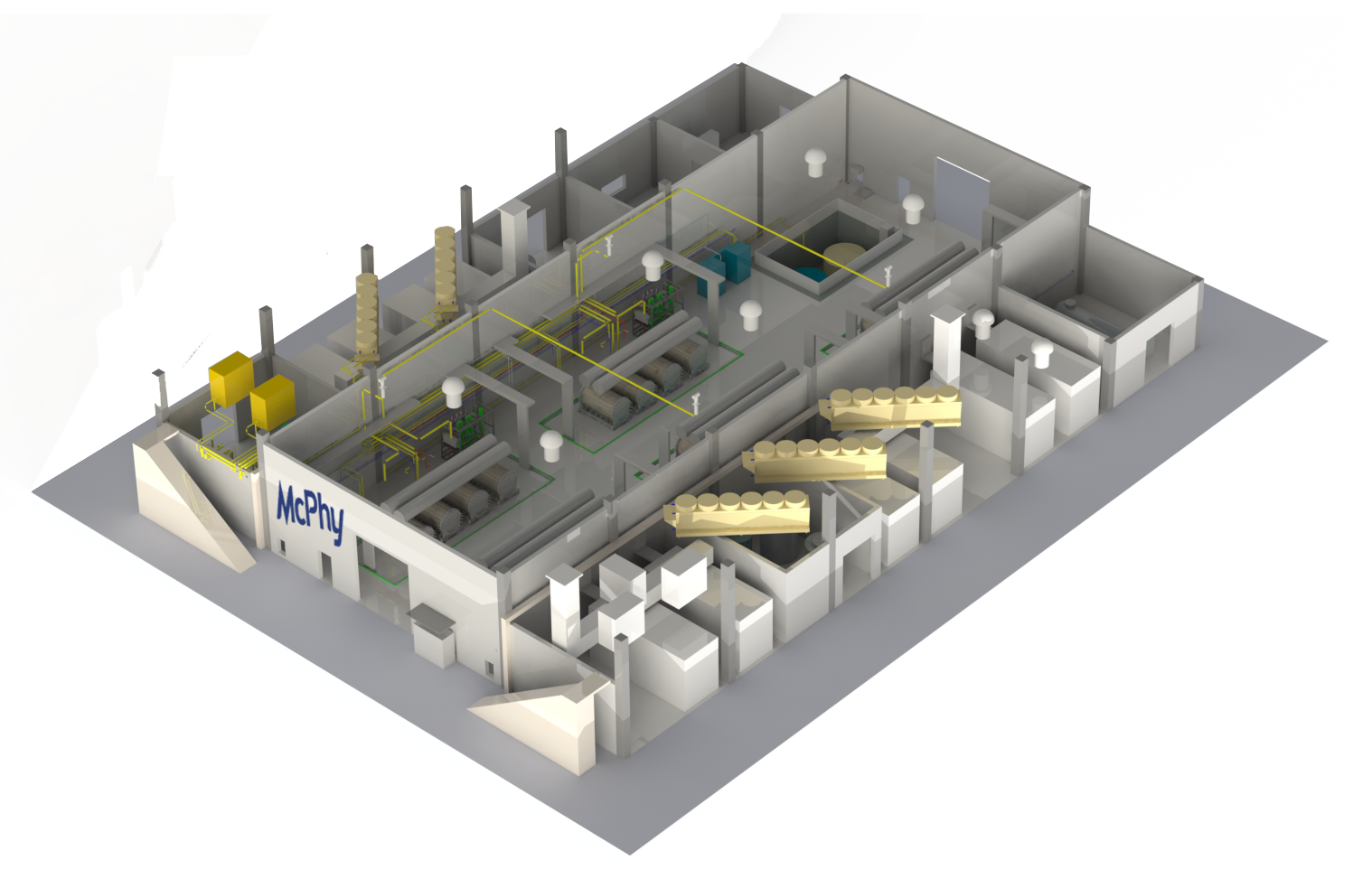 LARGE SCALE ELECTROLYSIS
Augmented McLyzer
20, 100 MW and more at 30 bar
Clean hydrogen at a large-scale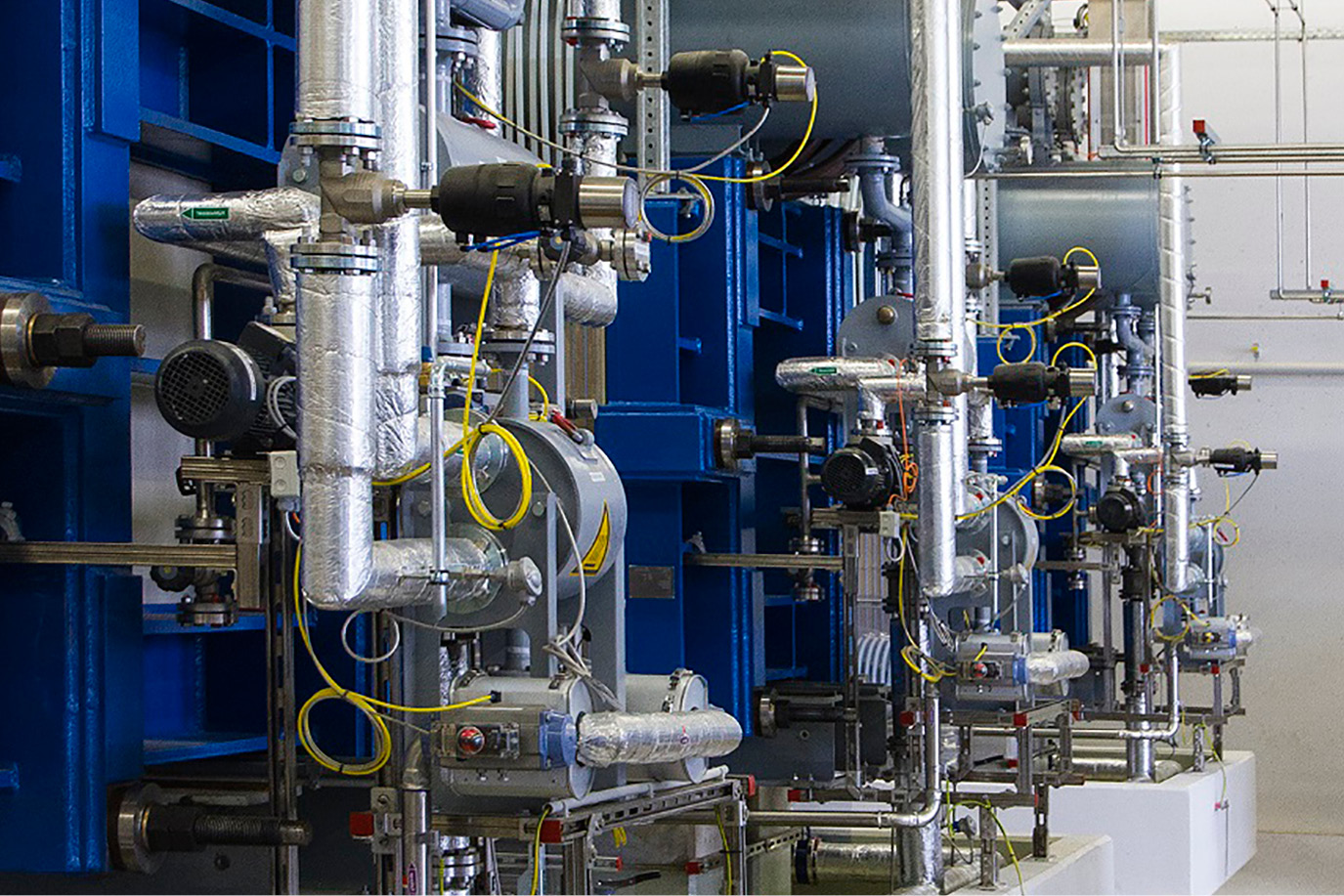 Audi | E-gas plant in Werlte (Germany)
6 MW electrolysis solution, installed and under maintenance contract since 2013
Photo credit: Audi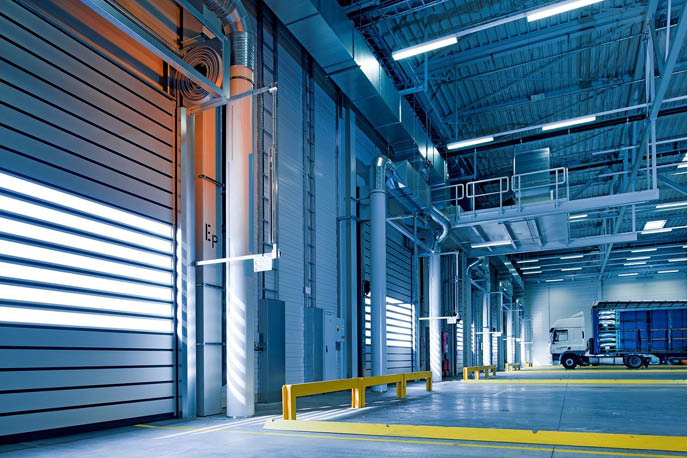 "Carbon capture": everything is recycled!
It's one of the applications of industrial hydrogen. Industries can capture their CO2 emissions in the atmosphere and purify them, before combining them with hydrogen to energize new uses (ex.: zero-emission mobility).