Electrolyzers: the production of industrial hydrogen on-site, on demand, according to your specifications
Thanks to the fast and dynamic response of McPhy's electrolyzers, the production of hydrogen on site is carried out whatever the Customers' use for it, while ensuring the perfect control of processes and costs.
Piel, McLyzer & Augmented McLyzer: Three complementary ranges of electrolyzers for meeting all your needs
Leader of high-pressure alkaline electrolysis, McPhy offers the widest range of electrolyzers on the market.
From 0.4 to 3200 Nm3/ h as standard, and beyond with multi-MW solutions, within our 1 to 30 bar pressure range, our electrolyzers will meet all your needs in terms of output pressure and pureness; for light applications (gold-smithing, for example) and for multi-MW solutions for mobility or heavy industry.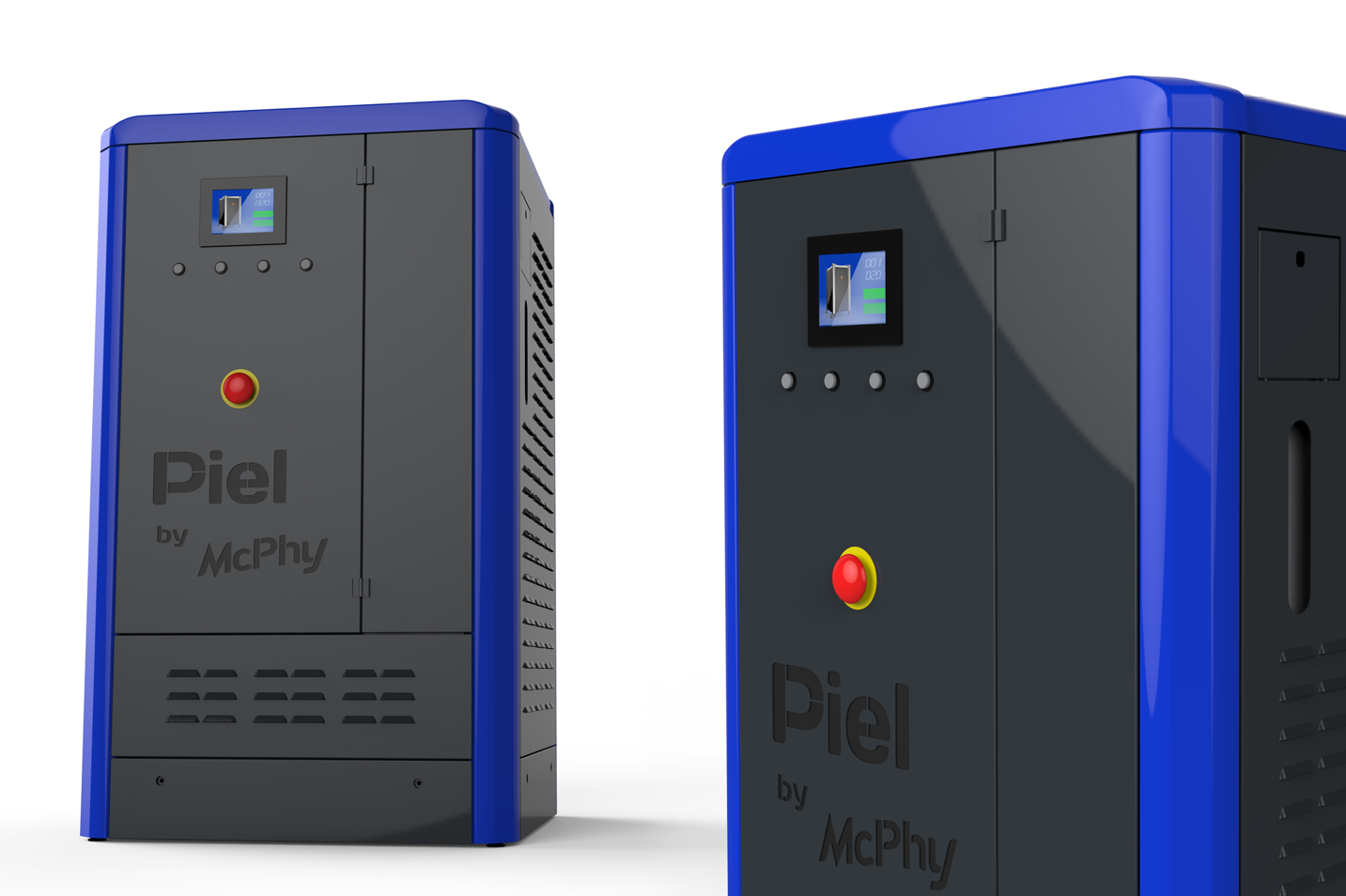 Electrolyzers | Small
Piel range
0.4 to 10 Nm3/h | 1 to 30 bar
Welding, brazing, electronics, meteorology, jewelry, 'light" industries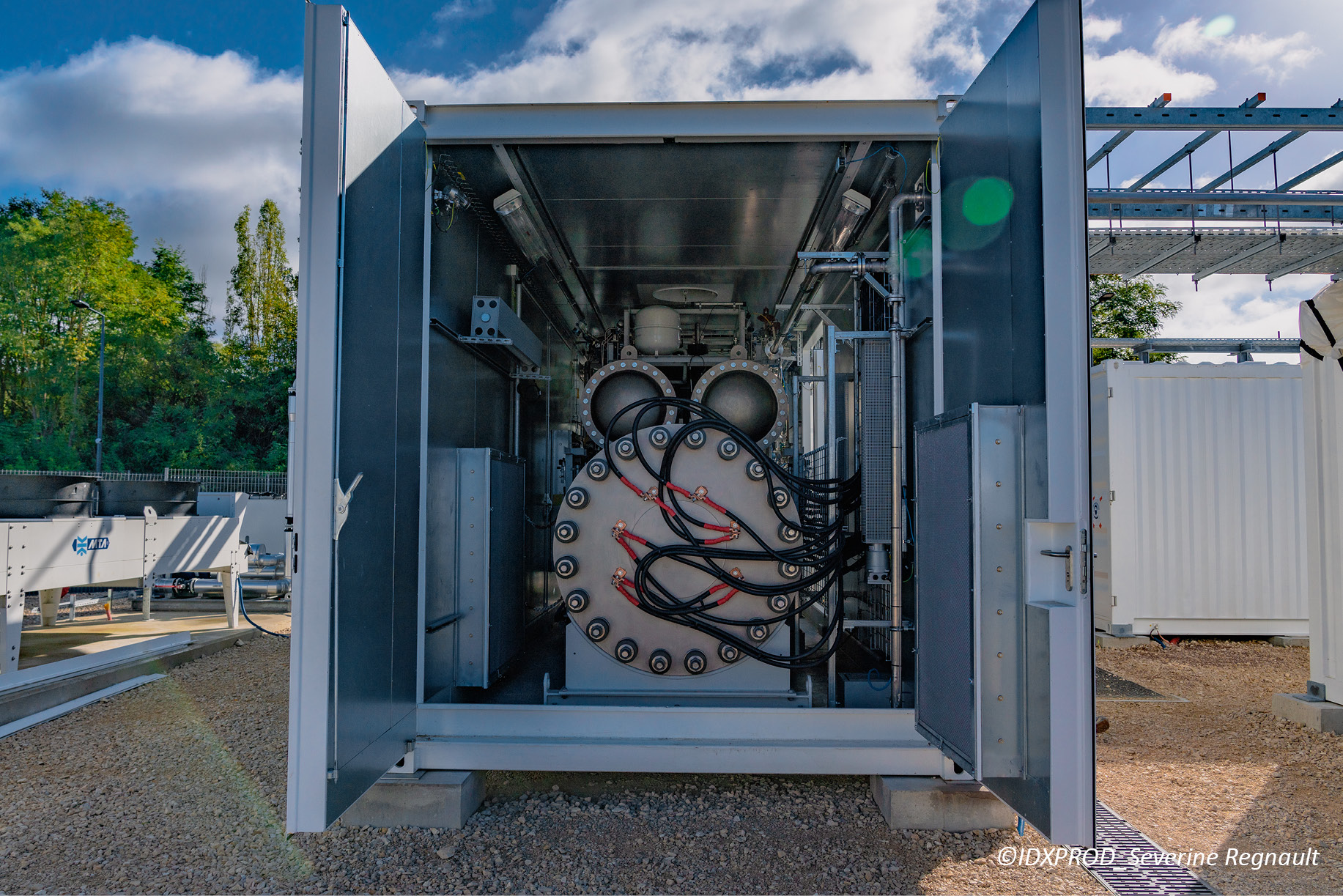 Electrolyzers | Large
McLyzer range
From 200 to 3200 Nm3/h at 30 bar
Ideal for continuous applications or for the production of hydrogen in large quantities
Augmented McLyzer: The next-generation alkaline electrolyzer range for the 16 and 100 MW models and beyond
Our cutting-edge Augmented McLyzer electrolyzers combine reliability and maturity of alkaline technology with high flexibility. They are equipped with new generation electrodes whose current density (doubled compared to standard electrodes) significantly increases the efficiency of our equipment, all in optimal compactness.
Based on a design using 4 MW modules (16, 100 MW and beyond), at 30 bar, our systems have been designed to be scaled up according to the needs of your activities.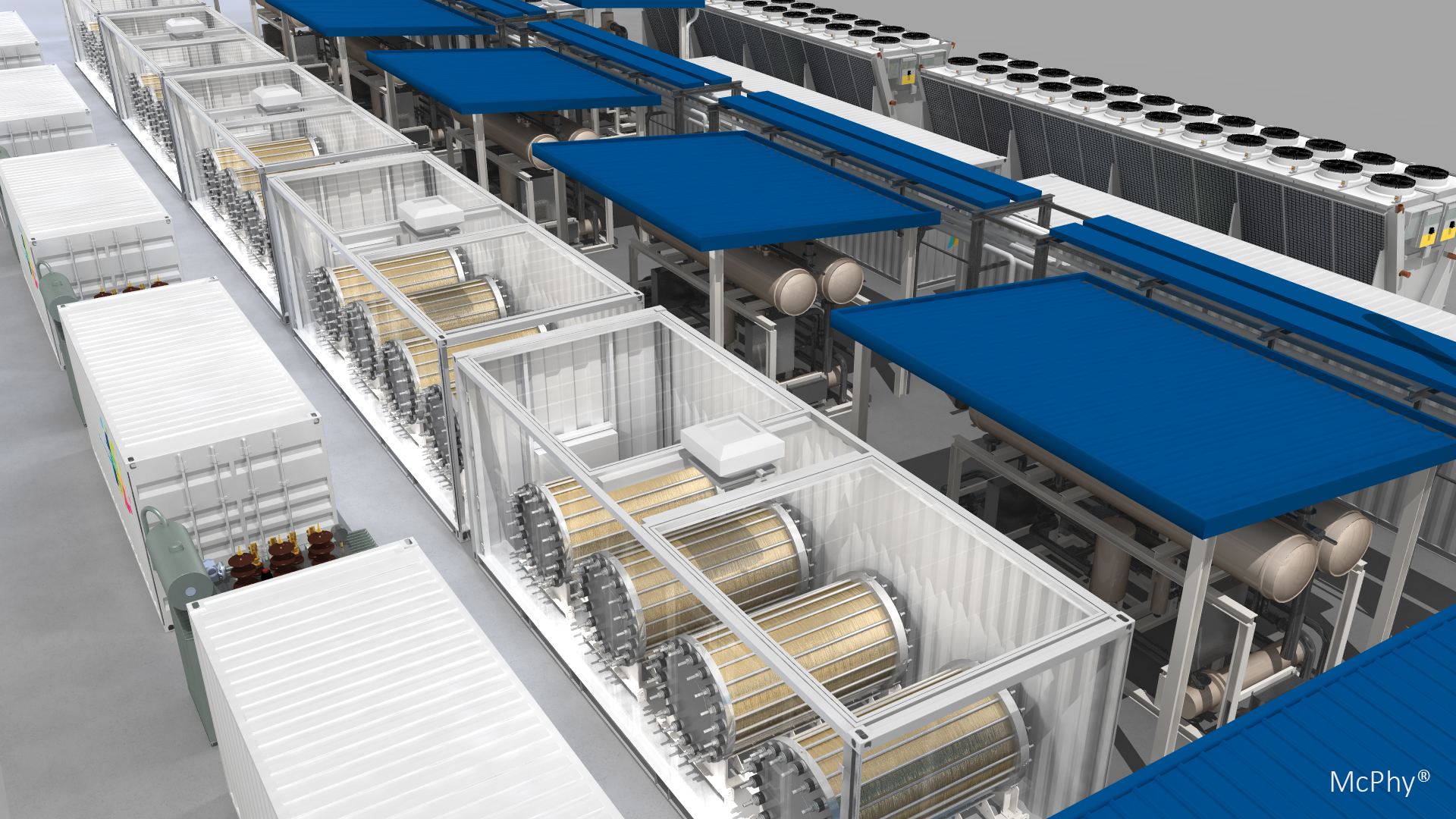 Electrolyzers | Augmented
Augmented McLyzer
16, 100 MW and beyond, at 30 bar
Large-scale, low-carbon hydrogen
See offer
High energy efficiency
Economic competitiveness: Best TCO (Total Cost of Ownership) in its category, with a delivery pressure of 30 bar from the electrolyzer, significantly decreasing the energy demand which would be required for further compression (low, medium and high pressure). The massive deployment of hydrogen applications for industry, and the transition of equipment to the multi-MW / GW scale will make it possible to consolidate electrolysis technology, and to drastically reduce its costs.
Safety: in-series simulations and modeling to take the quality and safety of our equipment to unprecedented levels
Very rapid dynamic response offering the required flexibility for the power-market led operation, fully optimizing your investment
A modularized and scalable architecture based on a 4 MW core module used like a building block
Robustness: stack longevity, a prerequisite for industrial players
Easy to install: stacks and BOP (balance of plant) are manufactured by McPhy, on-site assembly for Customers is limited to interconnections
All our products are marked CE, and McPhy relies on organizations such as TüV for its certifications.
For more information, see our product pages.
Focus on our achievements…
Approved and selected for iconic hydrogen projects, McPhy's electrolyzers have been installed in the following sectors:
In the industry sector, such as with the following projects: Djewels at the heart of a chemistry park, or the Audi E-Gas manufacturing plant in Germany
In the mobility sector, interfaced with a hydrogen station, such as with the following projects: Zero Emission Valley, SMT AG, Dijon Métropole Smart EnergHy etc.
For energy companies, such as ENGIE (Grhyd) or GRT Gaz (Jupiter 1000) which am to bring flexibility to networks.