The transport sector depends almost entirely on fossil fuels, and is responsible for over 20% of the world's CO2 emissions. In this context, hydrogen has established itself as a clean alternative for significantly reducing air pollution resulting from the transport sector, by eliminating pollutants and CO2 emissions. It offers users a performance similar to that of "traditional" transport.
Local authorities, fleet managers or manufacturers, logistics platform operators: Switch to hydrogen mobility and help to improve the quality of our air and our lives!
Silent and low-carbon, hydrogen mobility improves the quality of our air and our lives!
With a long range and fast charging times, hydrogen vehicles are attracting a growing number of local authorities, fleet managers or manufacturers, station operators or logistics platform operators.
These solutions combine ease of use and the continuity of services while helping to fight air pollution.
High energy density = capable of long ranges over hundreds of kilometers to ensure the continuity of your services
Fast charging time in just a few minutes at a H2 station
Fast charging time = high rate of rotation of vehicles at the station = optimization of surface footprint of the recharging station infrastructure
Motors offering a good reaction time and completely silent, ensuring your driving comfort
No air pollution: Hydrogen vehicles have the particularity of only emitting a little water vapor
Not forgetting the value hydrogen creates: innovation opportunities, decentralized energy, the exploitation of renewable energies, expenditure control, skill acquisition and job creation at the heart of companies and at local level
By land (urban and utility vehicles, buses, forklift trucks…), by rail (hydrogen trains), by sea (hydrogen boats) or by air (hydrogen airplanes, drones): all types of mobility are concerned.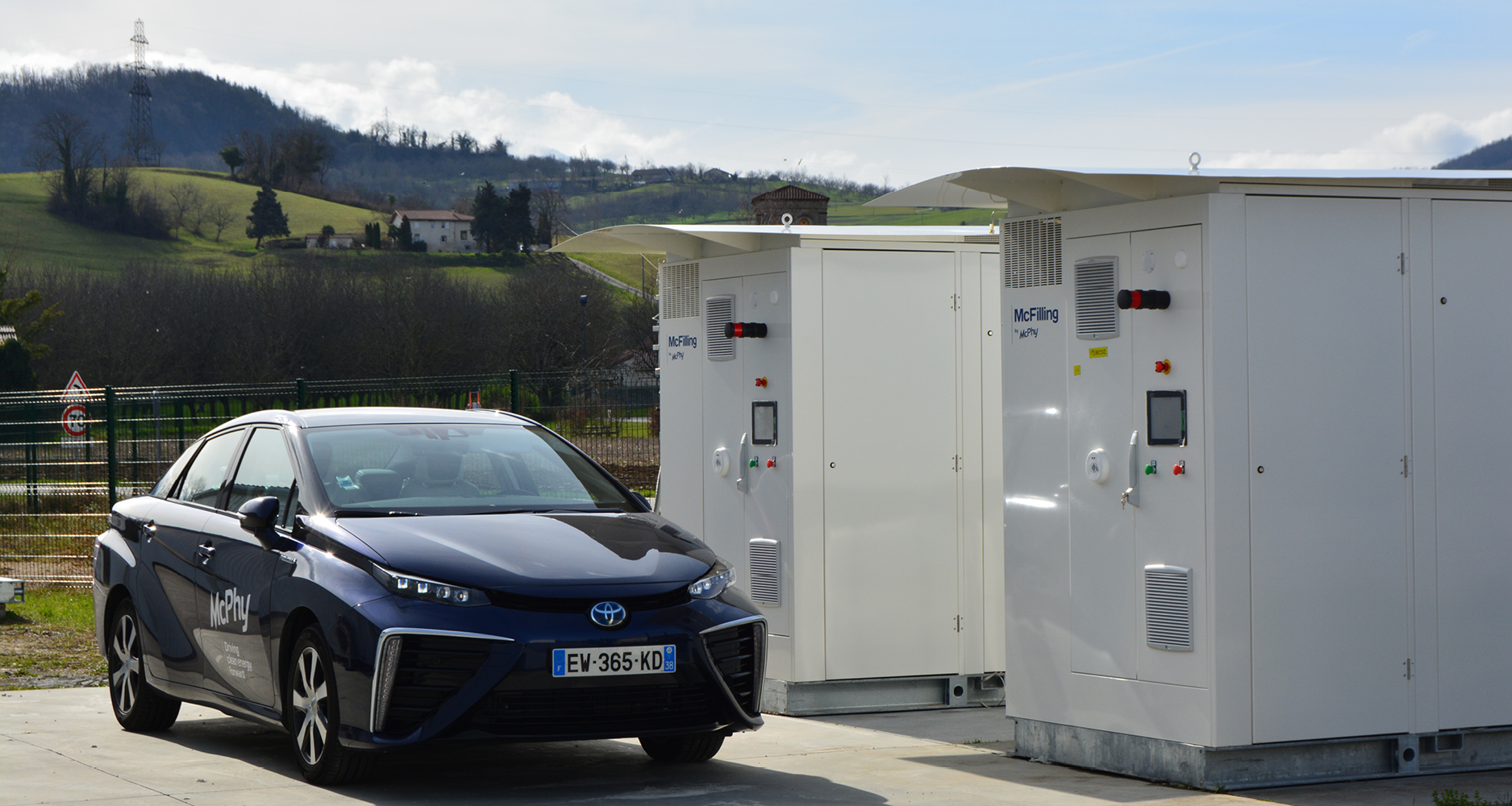 Hydrogen: The only competitive energy capable of decarbonizing heavy-duty transport
Hydrogen is the only scalable technology capable of competitively meeting the huge needs of heavy-duty transport, which amount to hundreds or even thousands of kilograms of hydrogen every day.
Cost-competitive low-carbon hydrogen produced on site from alkaline electrolysis using carbonated hydrogen (SMR)
A clean, alternative fuel, whose price at the pump competes with that of carbon energies
"Bigger scale, lower costs": The scaling up and industrialization of hydrogen stations will make it possible to bring about a drastic reduction in purchasing costs and the democratization of hydrogen mobility.
To find our more, see the Augmented McFilling range by McPhy.
McPhy's market position and technologies
McPhy is a pioneer in the H2 mobility sector. In 2014 already, it was part of a consortium to deploy a hydrogen station at Berlin airport (delivery of hydrogen production equipment for the station).
Since then McPhy has successfully reached fundamental technological and commercial milestones for preparing the future, in particular by providing the equipment for the FaHyence project in 2018: the first hydrogen station coupled to an electrolyzer in France, and in 2019, by supplying the equipment for the first hydrogen station connected to an electrolyzer dedicated to a bus fleet in France (a project managed by ENGIE GNVert and SMT AG).
To date, McPhy has 96 hydrogen stations in reference* (25 January 2023), establishing itself as a key partner in the deployment of hydrogen stations for low-emission mobility.
McFilling & Augmented McFilling:
Our hydrogen stations serving zero-emission mobility
McPhy's hydrogen stations meet all the needs of light mobility (utility vehicles, personal vehicles) as well as heavy-duty transport (buses, trucks, waste-disposal vehicles, trains). They were designed as equipment which is "Fit for purpose. Ready for the future", already scaled for markets and ready for future deployment. Turnkey solutions, scaled according to your actual needs, and modular, our hydrogen stations will enable you to get hydrogen mobility up and running quickly, easily and efficiently within your company or territory.
From the Starter Kit (20 kg) to the very high-capacity stations (up to 2,000 kg and beyond) for all mobility needs: Cars, logistics, forklift trucks, buses, trucks, waste-disposal vehicles, trains, boats…
Can be interfaced with an electrolyzer for true, clean low-emission mobility: production and distribution of low-carbon hydrogen
At 350 and/or 700 bar: a modular approach for powering all forms of transport
Modular equipment designed to drive the progressive decarbonization of the transport sector.
Some references: SMT AG (bus hydrogen station in the Hauts-de-France region), the City of Paris, CA Valence Romans, ENGIE GNVert, Sarreguemines Confluences Agglomeration Community, ENGIE Lab Singapore…
Discover our range of hydrogen stations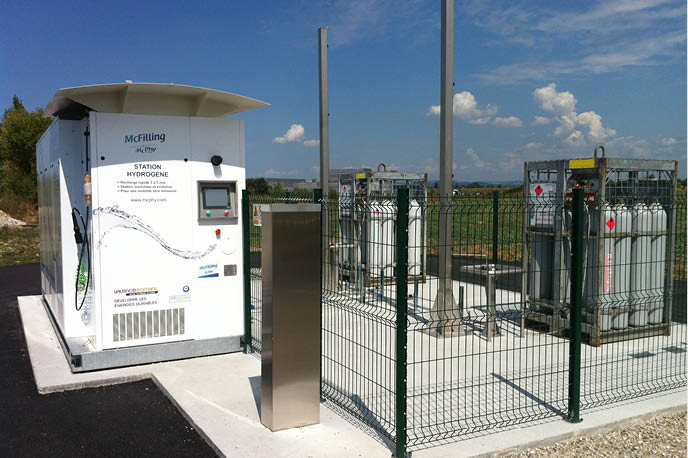 Hydrogen Stations | Small
Starter Kit McFilling
20 kg of H2/day at 350 bar
Hydrogen stations to get low-emission mobility rolling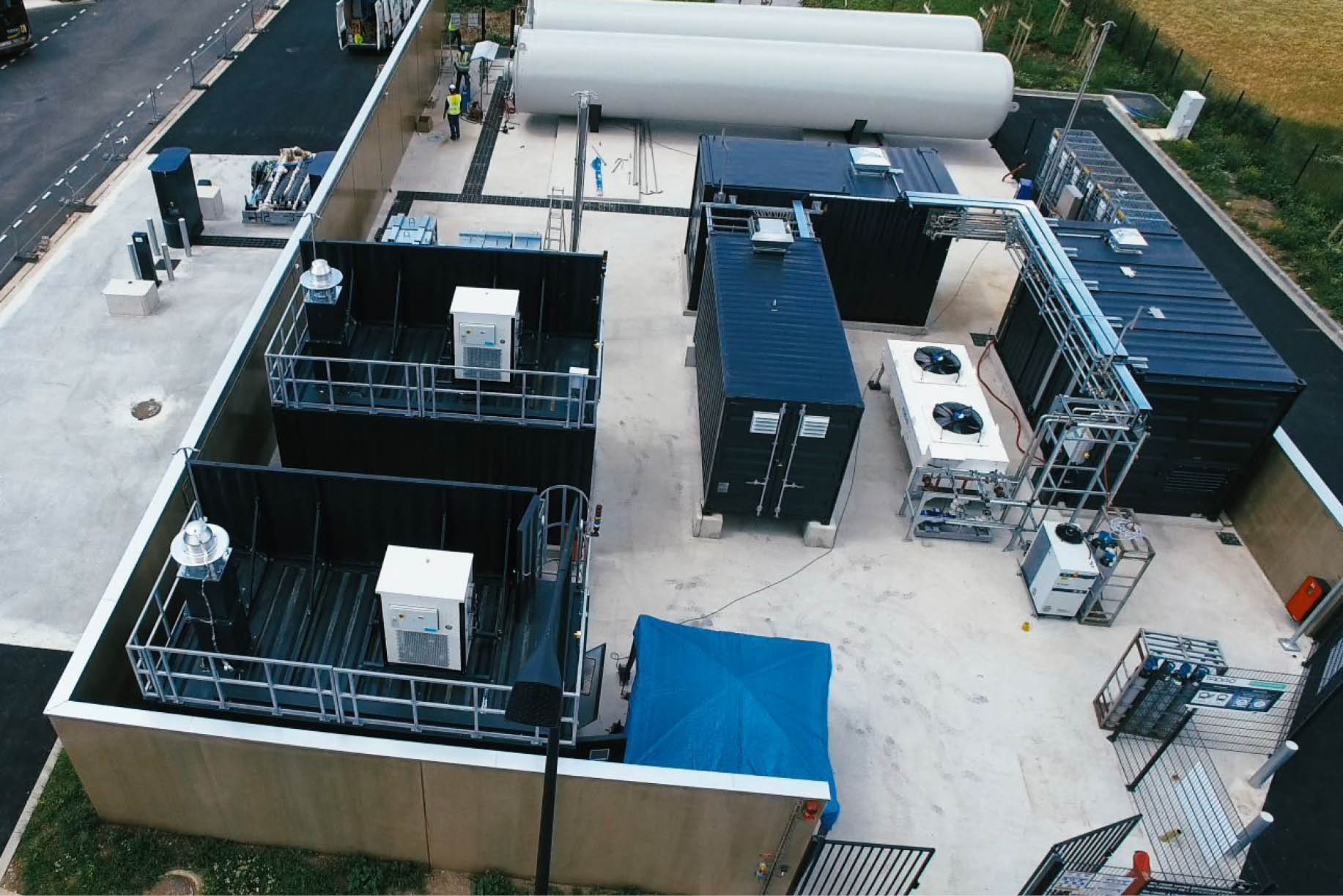 Hydrogen Stations | Large
McFilling range
From 200 to 1,300+ kg of H2/day at 350 and/or 700 bar
Hydrogen stations dedicated to large fleets
Compatible with McLyzer for producing low-carbon hydrogen on site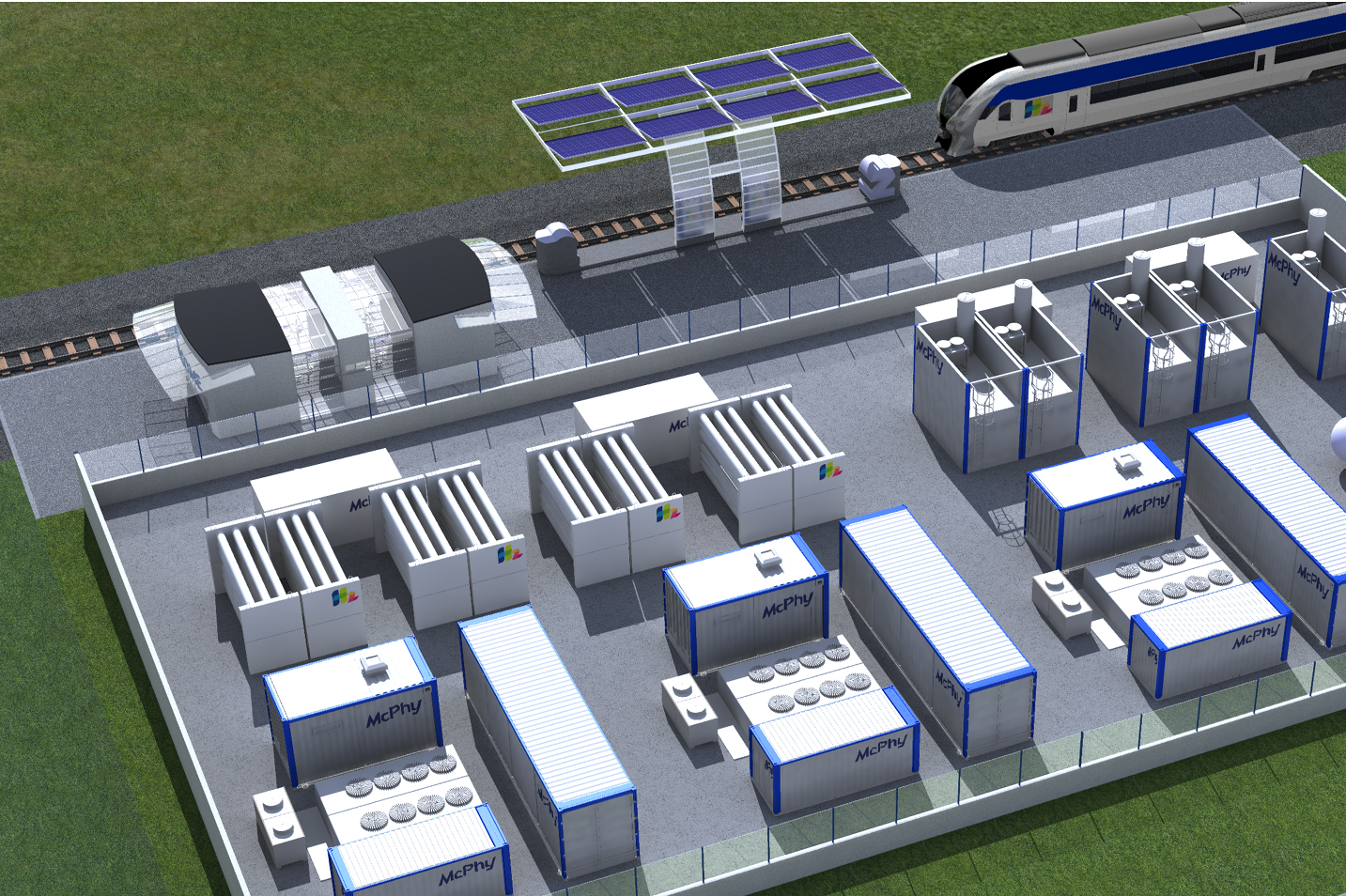 Hydrogen Stations | Augmented
Augmented McFilling range
From two tons of hydrogen per day at 350 and/or 700 bar
Multi-tons stations for the large-scale decarbonization of heavy-duty vehicles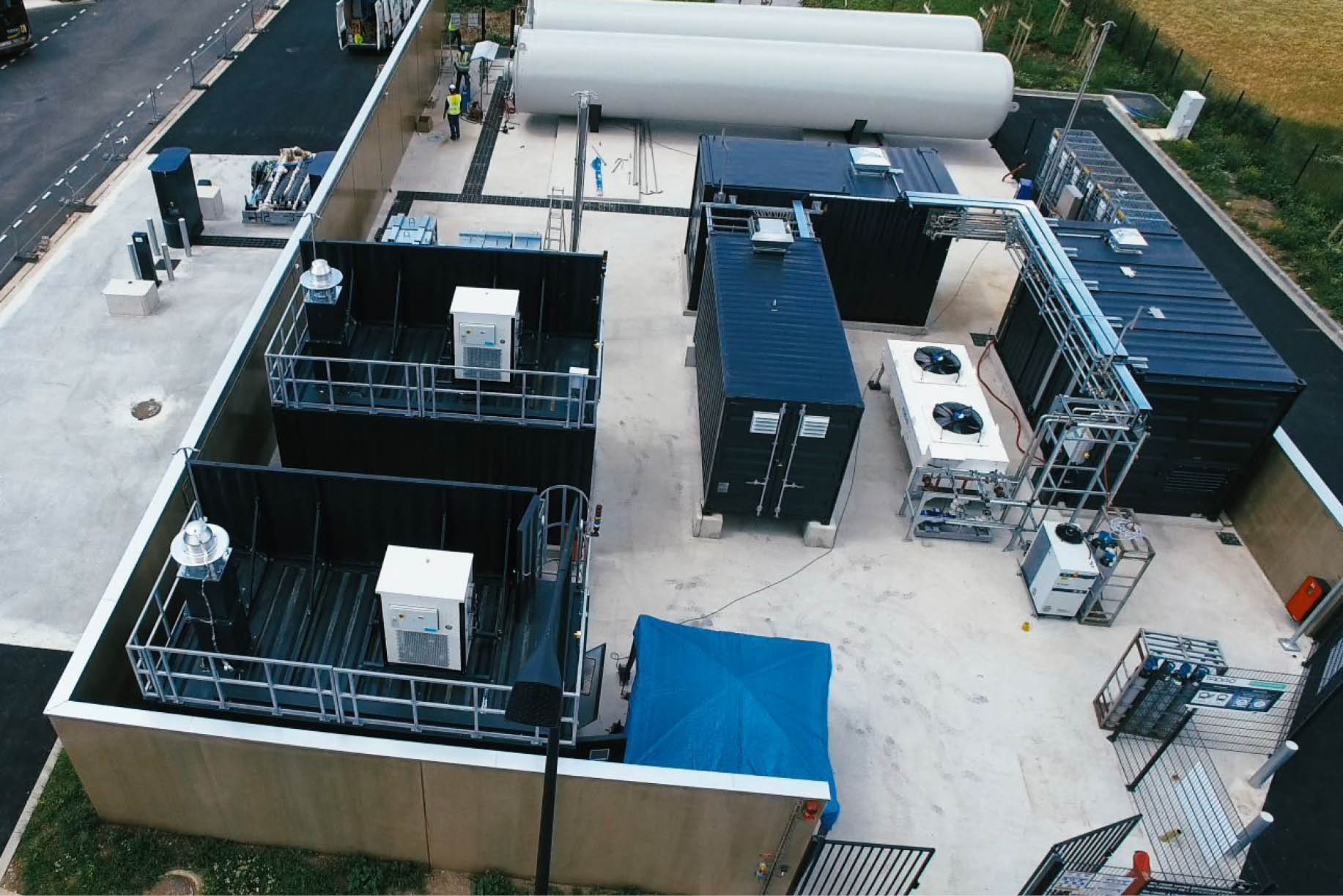 SMT AG
McPhy has commissioned the first hydrogen station producing its low-carbon hydrogen on site through McPhy high-pressure alkaline electrolysis for hydrogen bus refueling in France. Our McLyzer and McFilling technologies are used in this innovative project for a production – distribution chain of clean hydrogen.
A real #CleanEnergy solution at the service of low-emission mobility.
* 96 stations in reference, among which 40 are signed projects and 56 stations for which McPhy has been selected as preferred partner | "Signed projects": orders with signed purchase orders | "Preferred partner": preferred partner and subject to the project's success
Interested in hydrogen mobility?
We offer you tailored advice and support during all phases of the project, to align our hydrogen refueling station with your specific needs.