McFilling Starter Kit: hydrogen station to get low-emission mobility rolling
To enable the rapid introduction of a hydrogen refueling infrastructure, as early as 2019, McPhy developed a "Starter Kit" (Station with a capacity of 5 to 50 kg hydrogen per day). It features robust technology that has demonstrated a very high level of availability. Its compact design and modular possibilities enable it to be adapted for using on other project phases.
In 2019, McPhy developed a new generation of Starter Kits (5-50 kg per day) equipped with an infra-red connector that provides a vehicle refueling solution with a dispensing pressure of 350 bar and a partial refueling solution (around 60%) for vehicles requiring a 700 bar charge pressure.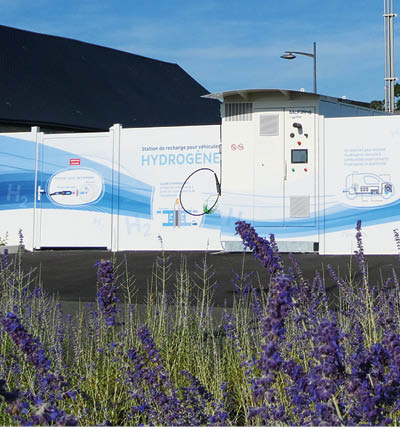 | Models | Quantity of H2/day (kg) | Pressure (barg) | Source H2 | Vehicles concerned | Peak output | Surface footprint (m²) |
| --- | --- | --- | --- | --- | --- | --- |
| Starter Kit | 5-50 | 350 | H2 under pressure (200 bar) | Vehicles: Cars, logistics, forklift, trucks | > 6 kg | 11 m² |
All our equipment is marked CE, with a declaration of conformity in accordance with applicable directives. They comply with the SAE J2601 fueling protocol.
Advantages of hydrogen stations – Small capacity
5 to 50 kg of hydrogen per day, ideal for getting started with your hydrogen project
Dispensing pressure of 350 bar
Fast refueling time
Compact: station module with a low surface footprint
Plug and Play: Easy to install and use
McPhy provides support for regulatory formalities and for the deployment of safety measures on site
Some of our references: EAS-Hymob in Normandy, Total in Le Mans, ENGIE for the MIN of Rungis, and ENGIE Lab Singapore, Valence Romans Agglo Sud Rhône-Alpes, City of Paris…
Several options are available for our hydrogen stations according to your needs:
Additional high pressure storage
IR communication: 700 bar compatibility (partial refueling)
On-site hydrogen production from electrolysis
Integration (shelter)
Remote monitoring and control
Customized stickers for the McFilling range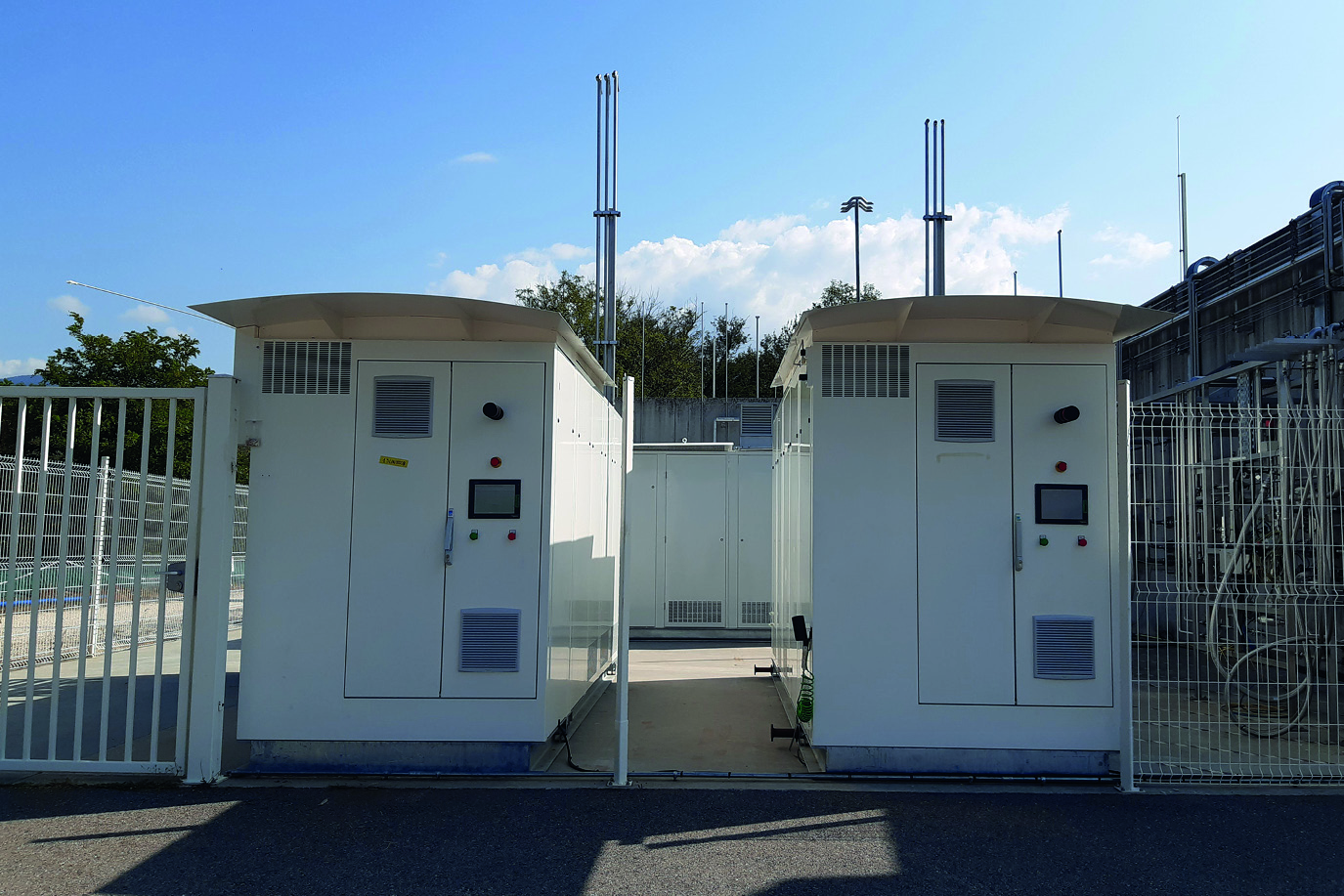 EAS-HyMob
McPhy has provided 8 McFilling 20-350 "Starter Kit" hydrogen stations for rolling out hydrogen mobility in Normandy.