Fill up on clean energy in just a few minutes!
Thanks to its complete range "McFilling" and Augmented McFilling, McPhy allows communities, companies, manufacturers or managers of automobile parks / bus fleets and so on, to initiate simply, rapidly, and efficiently the first infrastructure of hydrogen refueling.
McFilling: a complete range for all sorts of low-emission mobility
McPhy offers a wide range of hydrogen stations, packed with technical and digital innovation, delivering from 5 kg to several hundred or thousand kilograms of hydrogen per day, at 350 and 700 bar. Compact and modular, our hydrogen station are ideal for powering all types of transport: Cars, logistics chains, forklift trucks, buses, trains, trucks, waste-disposal vehicles, boats…
Although it is possible to supply hydrogen stations via tube trailer or hydrogen pipeline, McPhy is focusing its efforts on promoting the full clean mobility chain, integrating the "electrolysis" component as a central part of the architecture. Thanks to the McLyzer and Augmented McLyzer electrolyzers, these stations are capable of producing, on-site and on-demand, the low-carbon energy required for refueling all types of vehicles in a matter of minutes.
All our equipment is marked CE, with a declaration of conformity in accordance with applicable directives. They comply with the SAE J2601 fueling protocol
Focus on our achievements…
McPhy hydrogen stations have been approved and selected by renowned companies for their iconic hydrogen projects, such as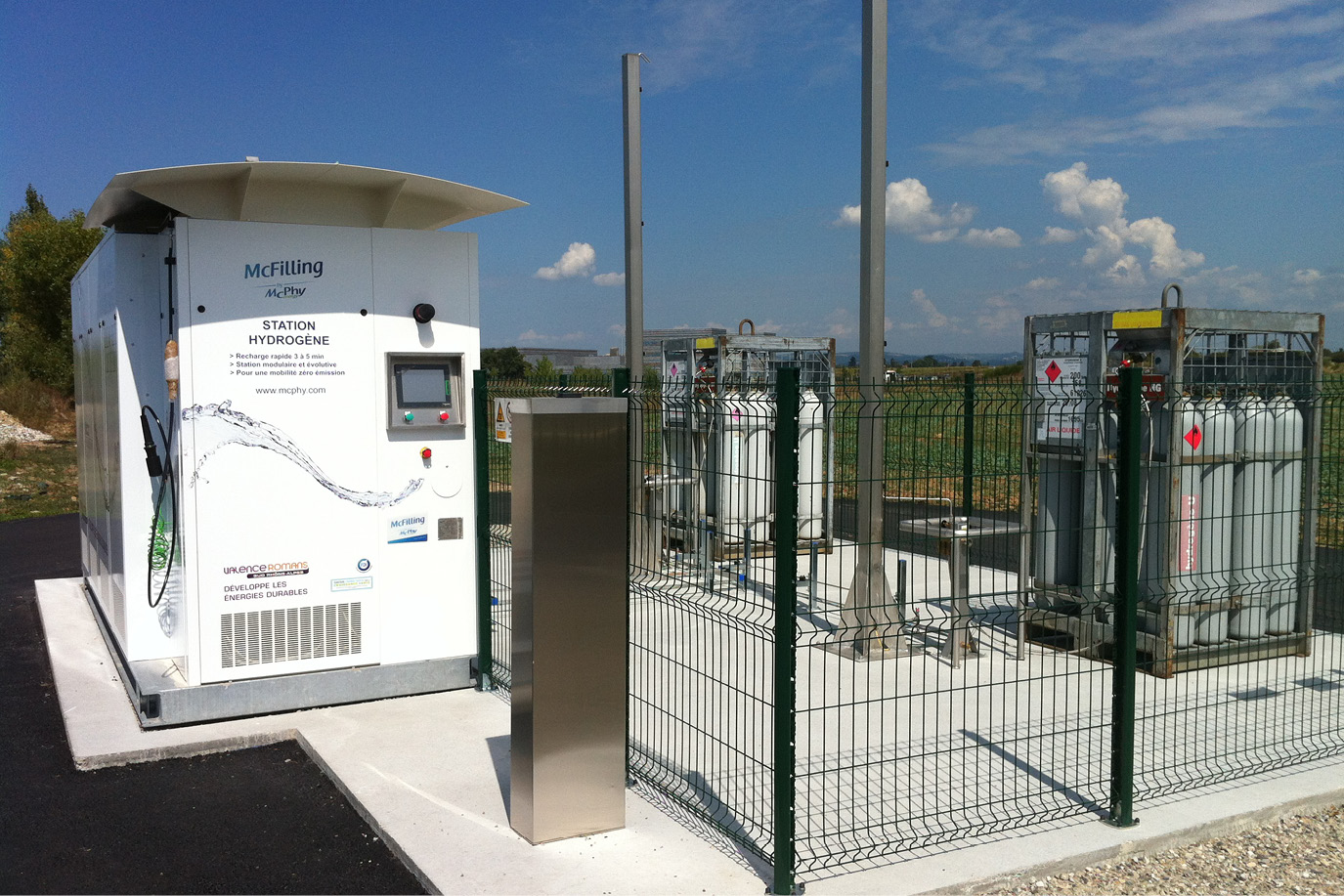 Hydrogen Stations | Small
Starter Kit McFilling
From 5 to 50 kg of H2/day at 350 bar
Hydrogen stations to get low-emission mobility rolling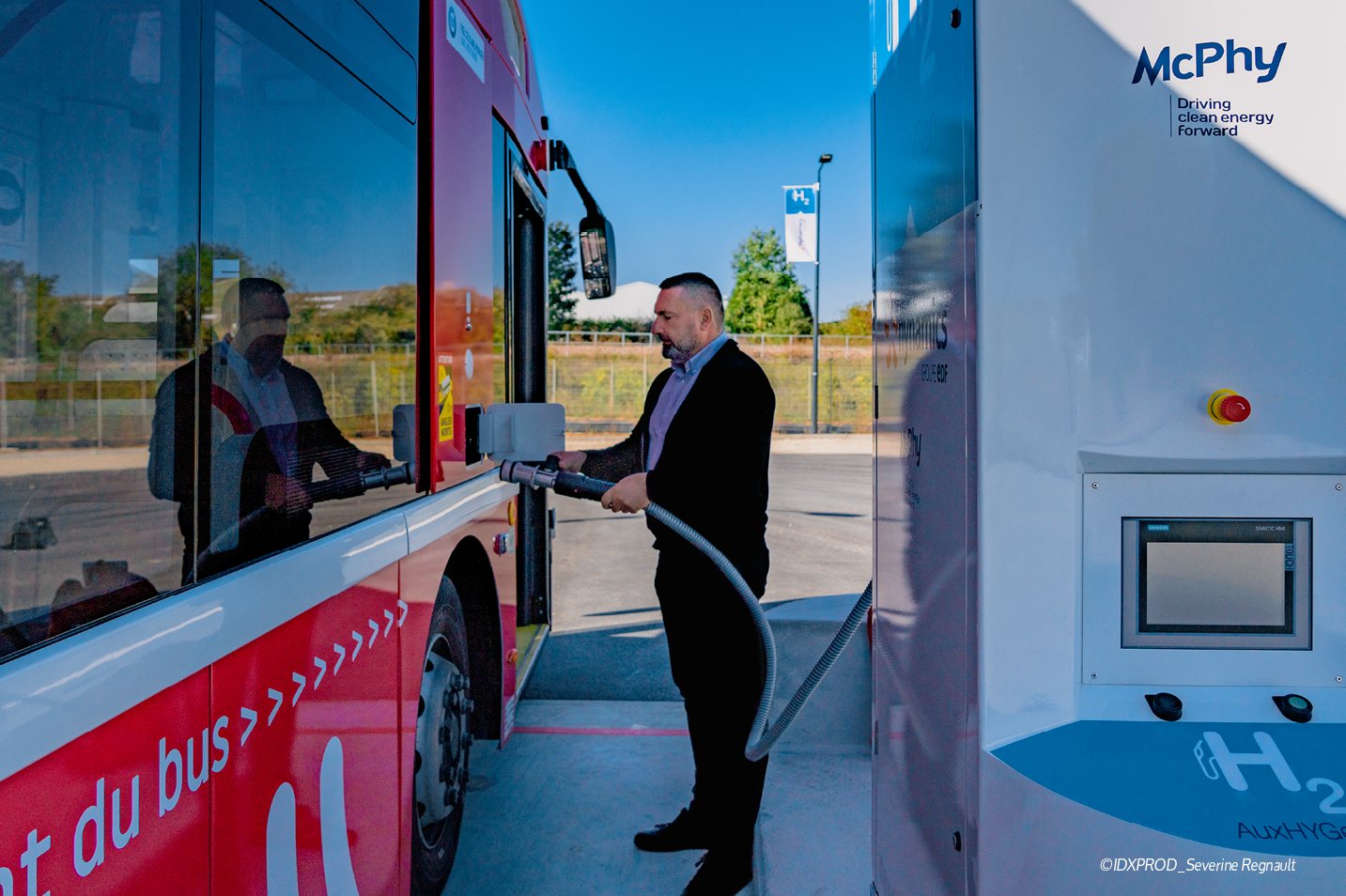 Hydrogen Stations  | Large
McFilling range
From 200 to 2,000 kg of H2/day at 350 and/or 700 bar
Hydrogen stations dedicated to large fleets
Compatible with McLyzer for producing low-carbon H2 on site
Augmented McFilling: new generation of stations for heavy transport
Concentrated on our latest technological and digital innovations, Augmented McFilling by McPhy is a unique proprietary architecture philosophy, which supports the heavy transport sector towards the massive use of low-carbon hydrogen.
Combining the best of alkaline electrolysis and hydrogen station technologies, it is an intelligent system, capable of dynamically reconfiguring itself to offer our customers multiple operating modes that will optimize their Total Cost of Ownership ("TCO") in real time. or total cost of ownership).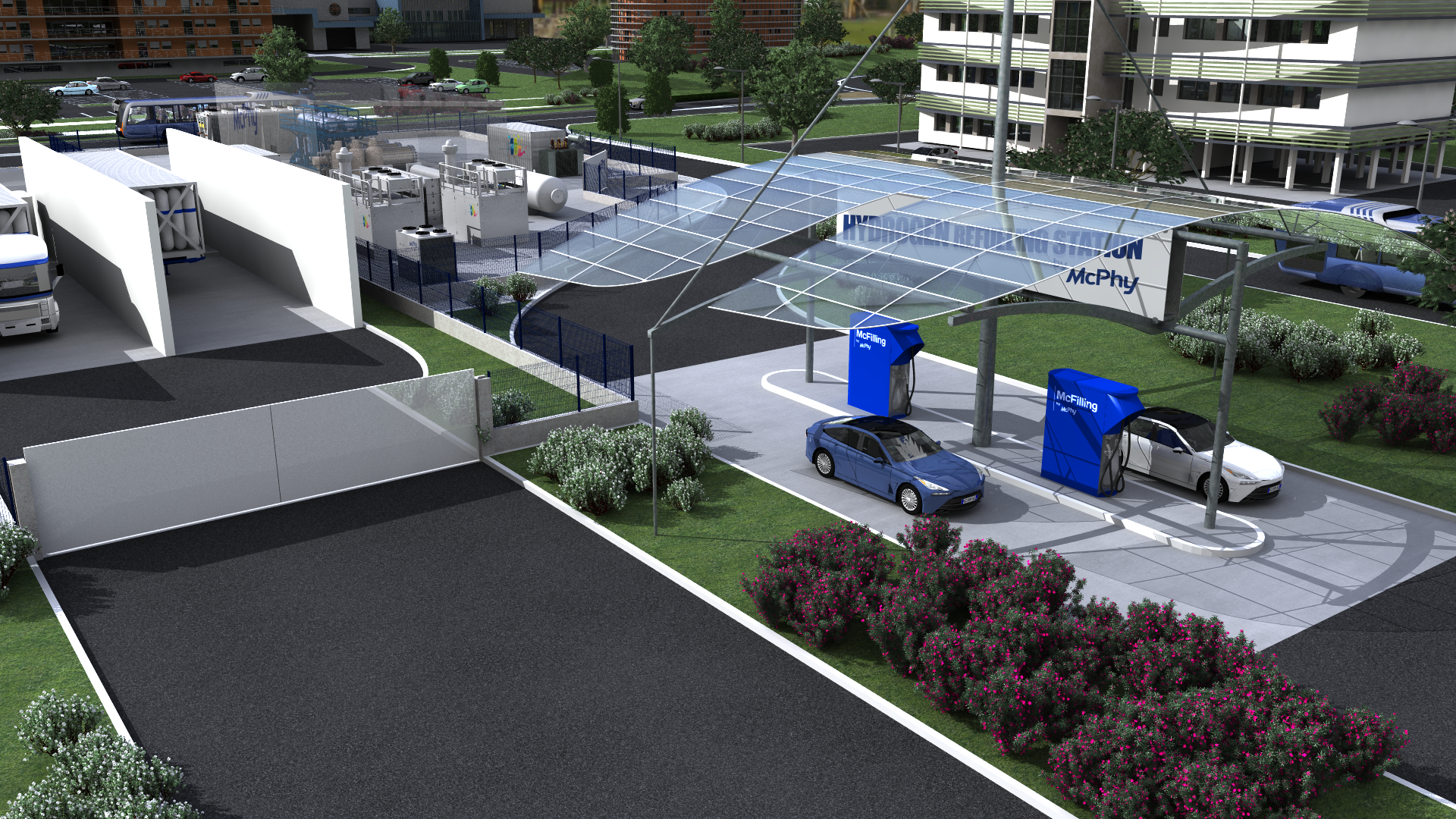 Hydrogen Stations | Augmented
Augmented McFilling range
From two tons of hydrogen per day at 350 and/or 700 bar
Multi-tonne hydrogen stations for the decarbonization of heavy-duty transport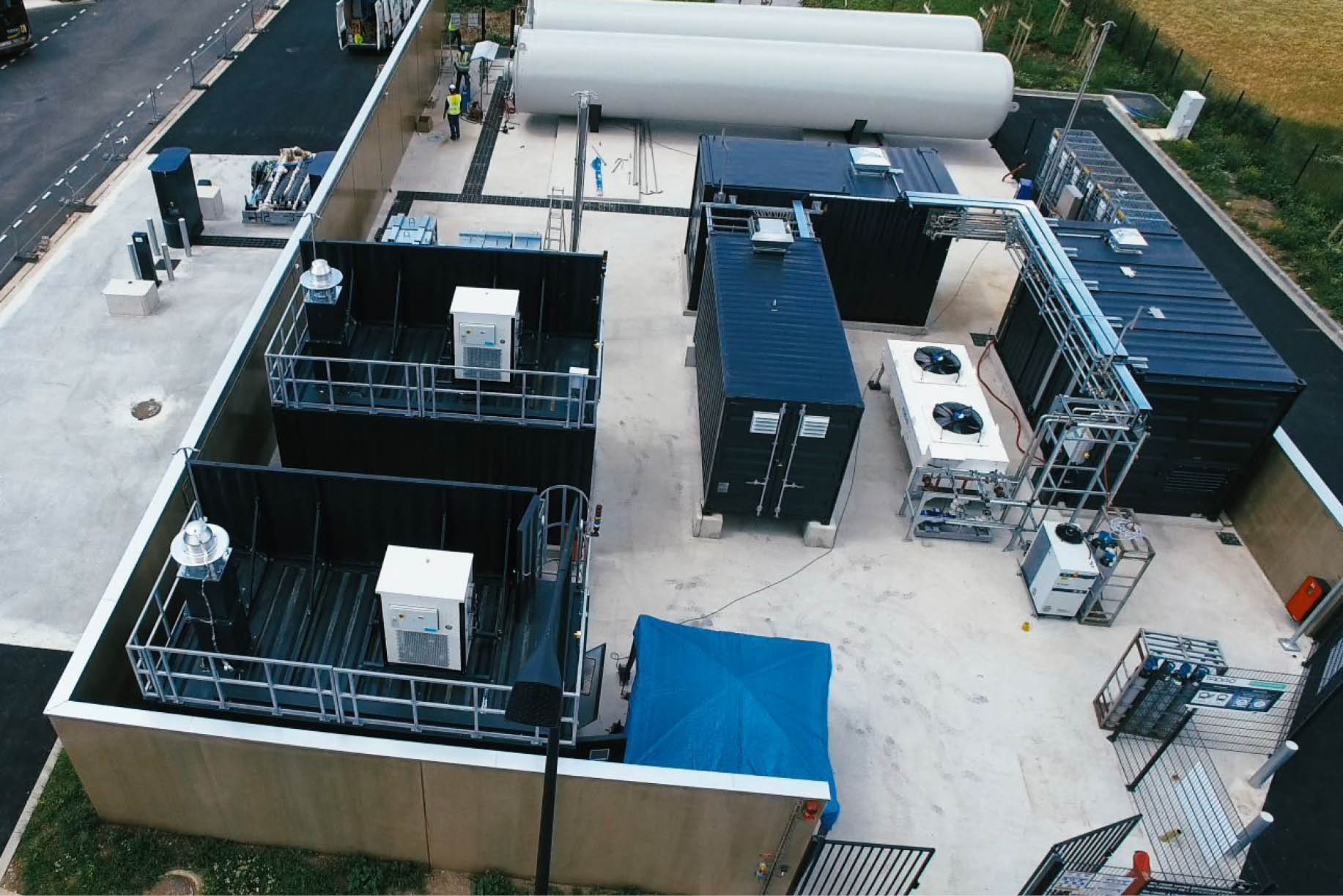 SMT AG
McPhy has commissioned the first station connected to an electrolyzer (producing its zero-carbon hydrogen on site) dedicated to hydrogen bus refueling in France. Our McLyzer and McFilling technologies are used in this innovative project for a production – distribution chain of clean hydrogen.
A real #CleanEnergy solution at the service of zero-emission mobility.