Power to Gas consists of replacing a part of the natural gas (in existing gas networks or in chemical processes that are high consumers of hydrogen – such as synthesis methane or methanol) with hydrogen, thus increasing the renewable portion of the energy mix.
Thanks to hydrogen, recover a massive surplus of renewable energy (GWh)
A real "gateway" between the power and gas networks, Power to Gas is a grand scale, long term approach to hydrogen:
Electricity is converted into hydrogen, then assimilated into the natural gas network (up to 6%), allowing for either mass storage (TWh) of energy, or as a power source for industrial applications, mobility, etc.
Hydrogen is converted through the synthesis of methane and injected into the natural gas grid.
Power to Gas brings flexibility to the network and allows to increase the portion of renewables, while controlling investments (utilizing existing network infrastructures).
This solution has been widely adopted by large companies throughout the world: Audi, Eon, ENGIE …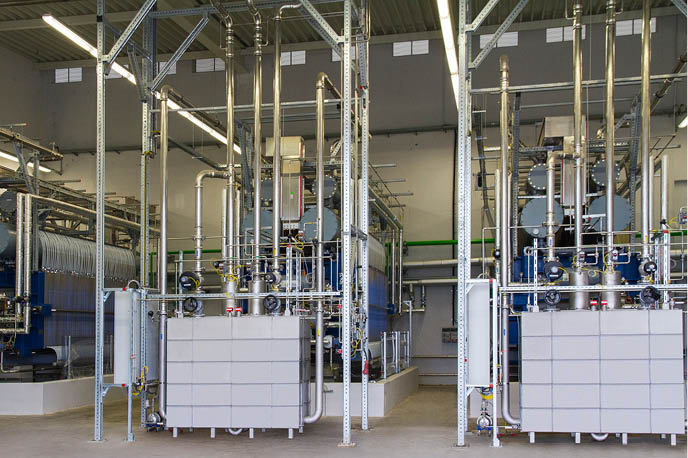 Audi | Power to Gas 6 MW | Werlte – Germany | Commissioned in Oct. 2013
McLyzer & Augmented McLyzer:
our range of large capacity, rapid response electrolyzers, specifically adapted to Power to Gas
The range of large capacity McLyzer electrolyzers is specifically scaled to generate large volumes of hydrogen and/or continuous applications.
Their high flexibility and dynamic response fit perfectly with the Power to Gas use.
McLyzer: up to 800 Nm3/h in series
Augmented McLyzer range, for all your needs from 20 to + 100 MW (based on a 4 MW design module)
Modular systems
Dynamic response: 0 to 100% in less than 30 seconds and 100 to 0% in less than 5 seconds
High flexibility: perfect adaptation to the variations of renewable energies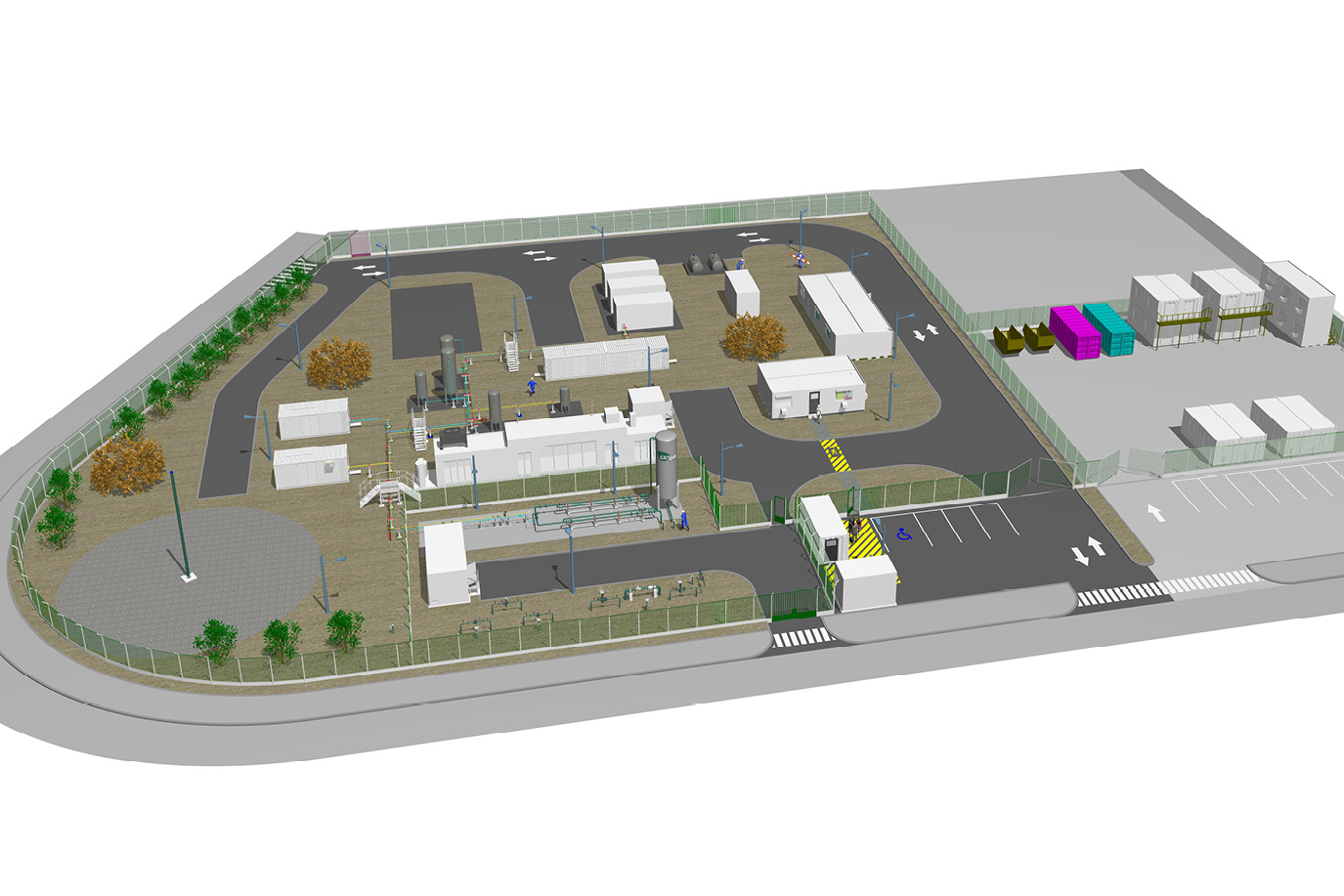 Jupiter 1000
GRTGaz selected the McPhy's technologies to equip the platform.
Jupiter 1000 is a decisive project for launching the Power-to-Gas sector in France. 1 MW electrolysis system (2 electrolyzers, 2 technologies: alkaline and PEM).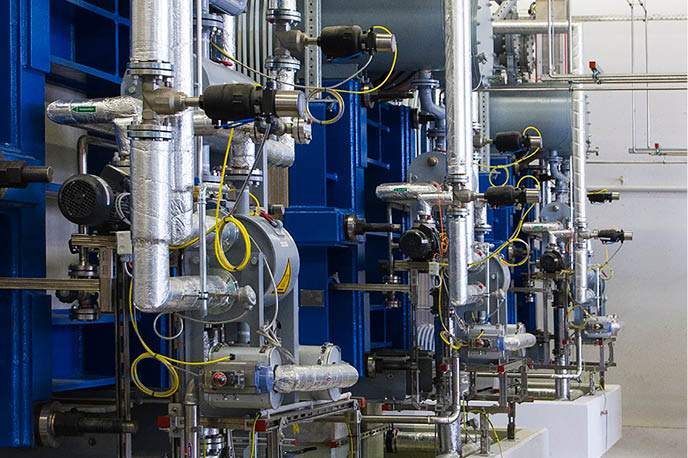 We speak of Power to Gas, and also of Power to Power when hydrogen is reconverted into electricity before being put back onto the grid, of Power to Fuel when hydrogen is used for mobility applications, Power to Chemicals when hydrogen is reused in chemical procedures, or Power to Refinery when hydrogen is produced locally by (and for) the refineries to desulfurize the diesel in a cleaner way (compared to the steam methane reforming method).