Total – Le Mans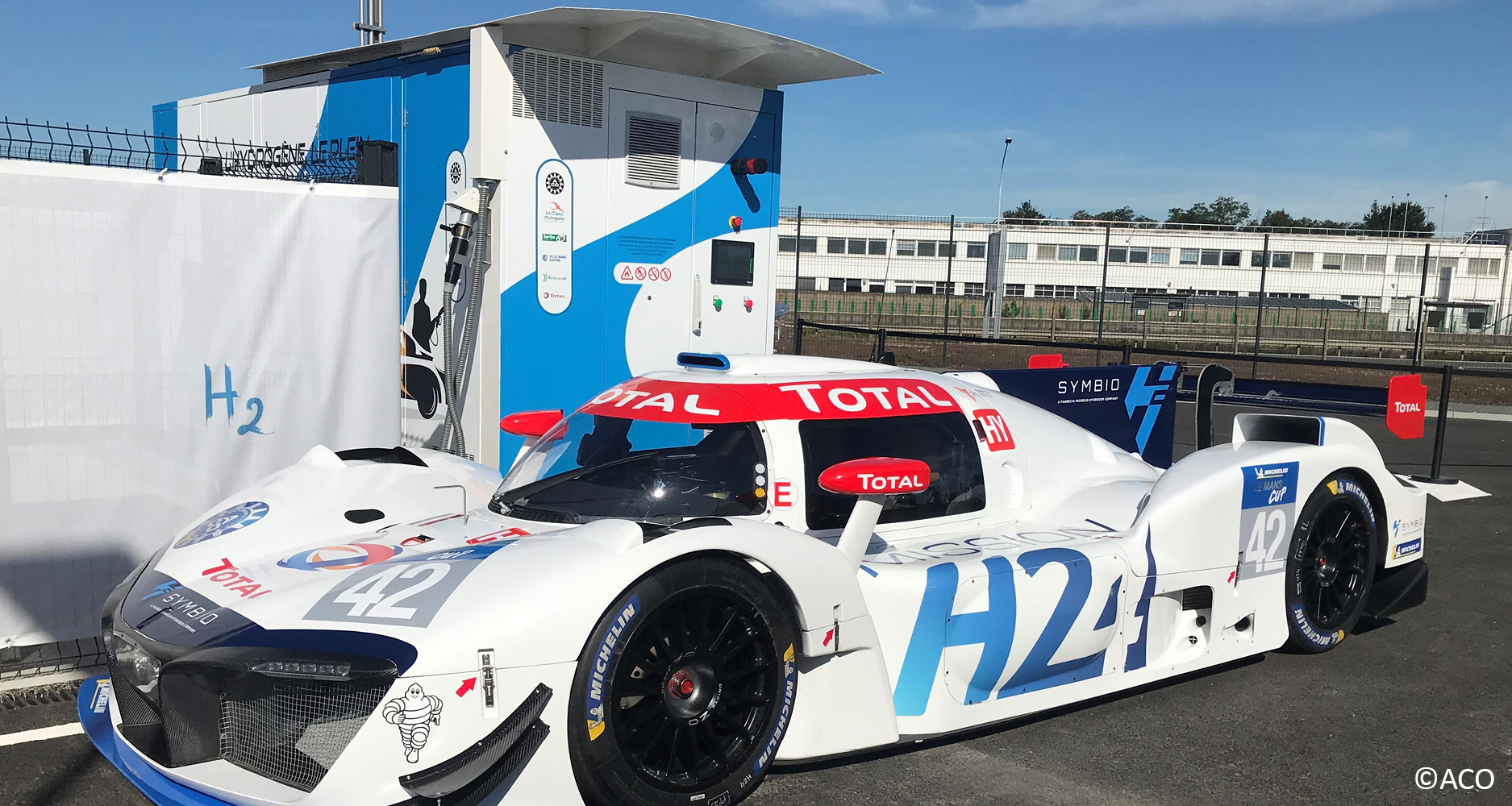 Densification of hydrogen infrastructure in the "Grand Ouest" region
• McPhy selected by Total to equip, alongside other partners, the hydrogen project led by the "Automobile Club de l'Ouest"
• The station will be used to charge the first hydrogen bus tested by the metropolis of Le Mans
• Opposite the legendary 24 Hours of Le Mans circuit
• Le Mans, France | Inauguration date: July 2020
McPhy equips the first hydrogen station in Le Mans, opposite the legendary 24 Hours circuit.
McPhy installed the first station in Le Mans near the famous 24 Hours circuit.
In March 2020, McPhy installed and commissioned a McFilling 20-350 station as part of the Le Mans hydrogen project led by the "Automobile Club de l'Ouest".
The McFilling 20-350 hydrogen station can deliver up to 20 kg of hydrogen per day. Equipped with an infrared connector, the station offers a refueling solution for vehicles with a pressure of 350 bar, as well as a partial refueling solution (up to 60%) for vehicles requiring a pressure of 700 bar.
This station is dedicated to the city's public transport system and will also be used to power the first hydrogen bus tested by the city of Le Mans (August 2020).
| Markets
Hydrogen mobility
Hydrogen for local communities
Learn more about the H2 applications in the section: "Markets".
| Equipment & Services
Starter kit – McFilling 20-350 (IR)
Learn more about the solutions in the section: "Equipment & Services".
| Customer
Total
Location: Le Mans, France
Inauguration date: July 2020
Read the press release