Valence Romans Agglo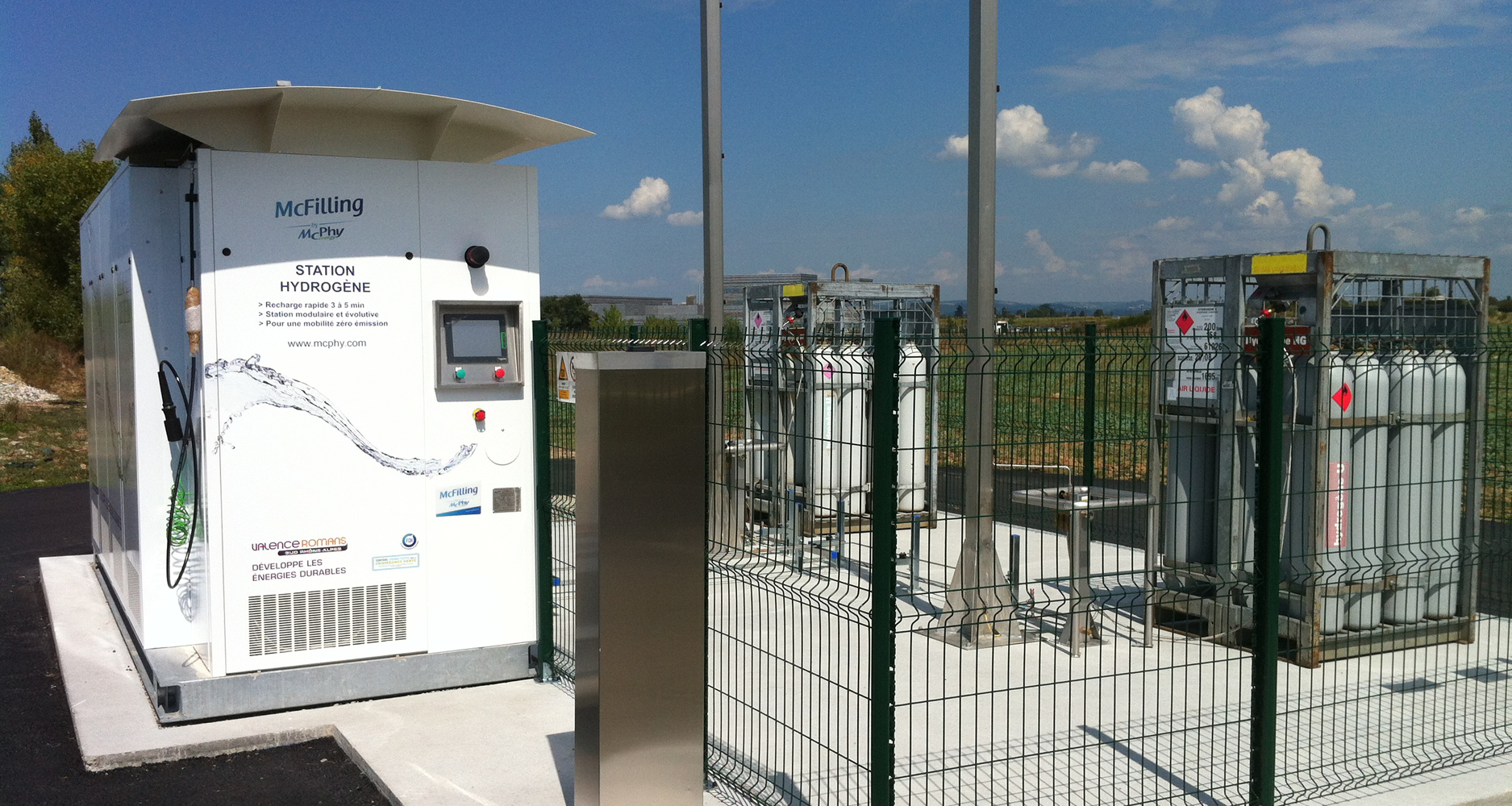 A first station in Drôme, the historic birthplace of McPhy
The Community of Valence Romans has entrusted McPhy with installing the first hydrogen refueling station in its community, which is also our company's historical birthplace.
• Valence, France | Commissioning: 2016
Located in Rovaltain, a few kilometers away from La Motte Fanjas where it was manufactured, our HRS is dedicated to supplying 20 kg of hydrogen per day, at 350 bar, to refuel up to 20 utility vehicles daily (on-site average).
Among them, the Kangoos H2-ZE of the community and the neighboring companies, such as McPhy, of course, and companies like Crouzet, AdVenta and Crédit Agricole as well. And this is only the first stage: about 40 companies have declared that they are interested in hydrogen mobility!
Nicolas DARAGON, President of Valence Romans, talking about the hydrogen station:
"Our approach is pragmatic: we, as a community, have to fight against air pollution to protect our citizens' health.
This first hydrogen refueling station in Drôme gives a strong message.
I am glad of our pioneering spirit, and I'd like to thank all of the stakeholders who made this project come true: our services of course, but also local companies such as McPhy, who's a major player in the cutting-edge field of hydrogen.
We hope to inspire other communities and see more and more hydrogen stations throughout local governments."
| Markets
Hydrogen mobility
Hydrogen territories
Learn more about the H2 applications in the section: "Markets".
| Equipment & Services
Learn more about the solutions in the section: "Equipment & Services".
| Customer
Valence Romans Agglo | Operator: WH2
Location: Rovaltain (France)
Commissioning: 2016
Read the press release