APEX Energy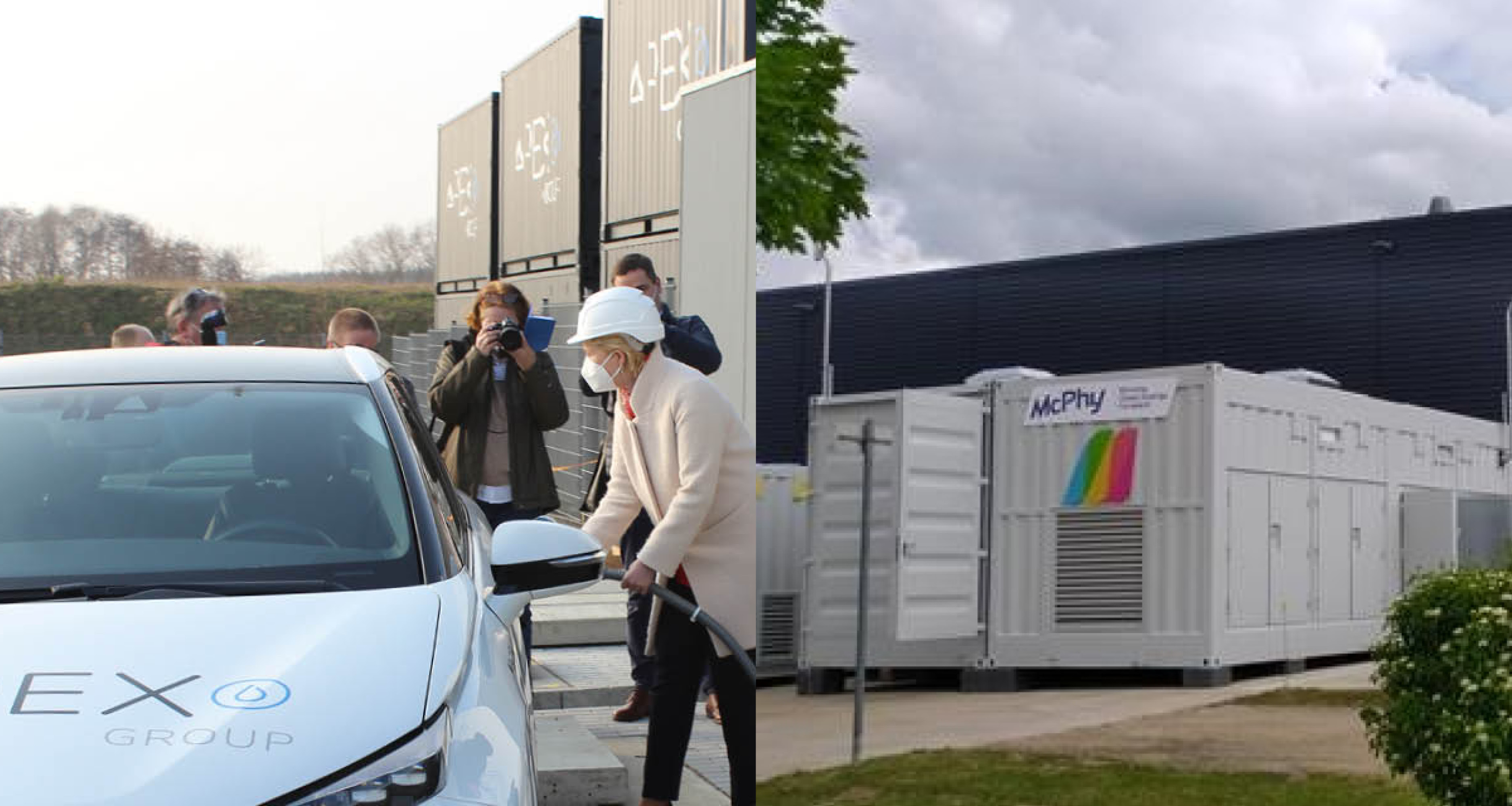 Hydrogen platform: heading for zero-carbon mobility
• McPhy installed a 2 MW electrolysis platform, producing over 300 tons of zero-carbon hydrogen from renewable energy per year
• A 200 kg / day hydrogen refueling station is also being installed: it will be McPhy's first reference in the mobility sector in Germany
• The equipment supplies the headquarters of the Group and a commercial area with electricity and heating, it will aslo refuel all types of vehicles with green hydrogen
• Rostock-Laage, Germany | Commissioning: 2020
McPhy equips the zero-carbon hydrogen production plant of the German engineering and cleantech company Apex Energy.
More than 300 tons of zero-carbon hydrogen per year are produced from renewable energy sources.
For this project, McPhy delivered and installed a 2 MW electrolysis platform (McLyzer 400-30), producing over 300 tons of zero-carbon hydrogen from renewable energy per year. A hydrogen refueling station McFilling is also being installed and will be McPhy's first reference in the mobility sector in Germany.
Based in Rostock-Laage, this zero-carbon hydrogen production platform is dedicated to supplying electricity and heating to the head office and a commercial area using a fuel cell.
With a capacity of delivering 200 kg of hydrogen per day, the station will be connected to the 2 MW electrolyzer and will be able to power all vehicles including buses. The hydrogen will be used to refuel locally as well as to be distributed to other mobility use cases in the region.
Apex Energy's plant represents an important milestone in the industrialization of the hydrogen sector and demonstrates the growing interest of manufacturers who are making a strategic shift towards low-carbon energy.
| Markets
Industrial Hydrogen
Hydrogen for local communities
Learn more about the H2 applications in the section: "Markets".
| Equipment & Services
McLyzer 400-30
McFilling 200-350
Learn more about the solutions in the section: "Equipment & Services".
| Customer
Apex Energy
Location: Rostock-Laage, Germany
Commissioning: 2020
Read the press releases: