DJEWELS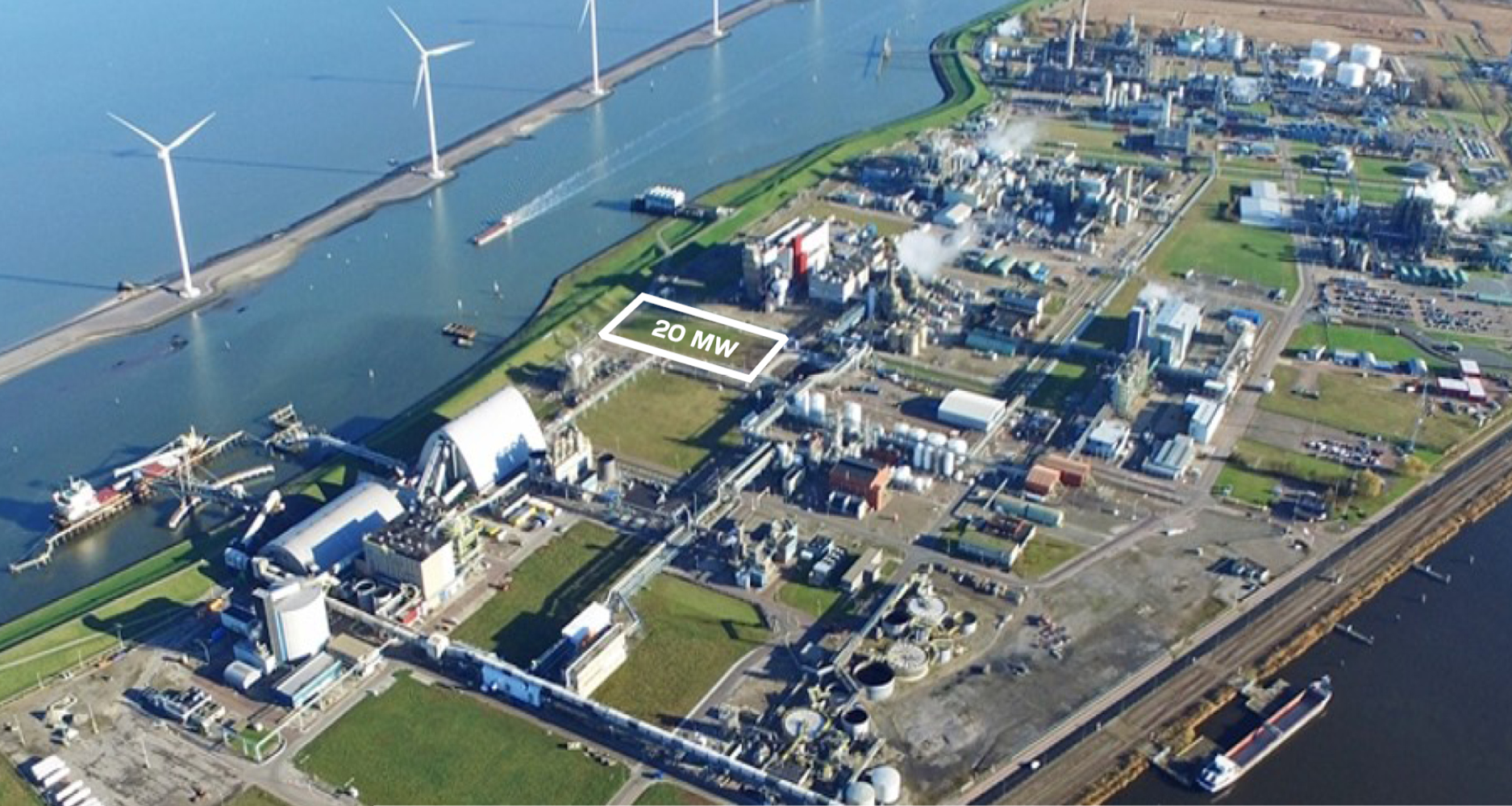 McPhy will equip the largest zero-carbon hydrogen production unit in Europe
• Djewels: key project to establish zero-carbon hydrogen competitiveness at large-scale
• 20 MW: 3,000 tons of zero-carbon H2 / year and 27,000 tons of Co2 emissions avoided / year
• Decarbonation of industrial processes in the heart of a chemical park
• Delfzijl, The Netherlands | Contract: 2020
This project will enable to scale-up and industrialize clean hydrogen production technologies
Djewels is a project is a front-runner among hydrogen initiatives with the objective of reducing carbon emissions. Initiated by Nouryon, a leading specialty chemical company, and Gasunie, a gas infrastructure company; this project will enable to scale-up and industrialize clean hydrogen production technologies to lower their costs and boost the rise of a clean, secure and cost-competitive hydrogen ecosystem.
The innovative technology "Augmented McLyzer" by McPhy will be the cornerstone of the project and will enable the implementation of the project value chain:
20 MW electrolysis platform developed by McPhy: to convert electricity from renewable sources into zero-carbon hydrogen
Zero-carbon hydrogen will be transported from the point of production to the point of consumption
Zero-carbon hydrogen will enable the production of "e-methanol" (renewable methanol)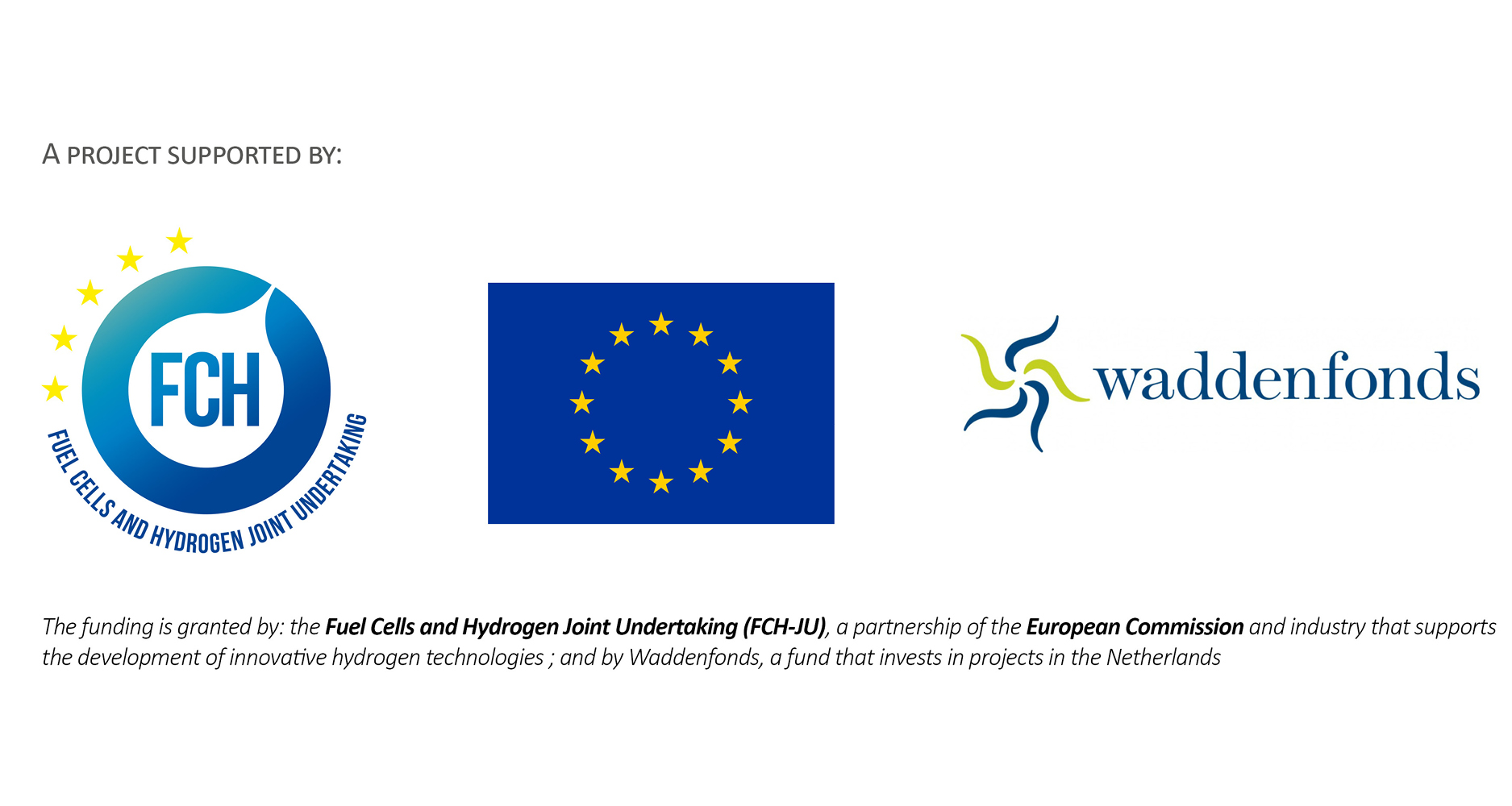 Funded by the FCH-JU & Waddenfonds
The proposed clean hydrogen project will be funded by an €11m EU grant from the Fuel Cells and Hydrogen Joint Undertaking (FCH-JU) as well as an additional €5m in subsidies from Waddenfonds, a fund that invests in projects in the Netherlands.
| Markets
Learn more about the H2 applications in the section: "Markets".
| Equipment & Services
"Augmented McLyzer" 20 MW electrolysis platform
Learn more about the solutions in the section: "Equipment & Services".
| Customer
Nouryon, Gasunie
Location: Delfzijl, The Netherlands
Contract: 2020
Read the press release