Audi E-Gas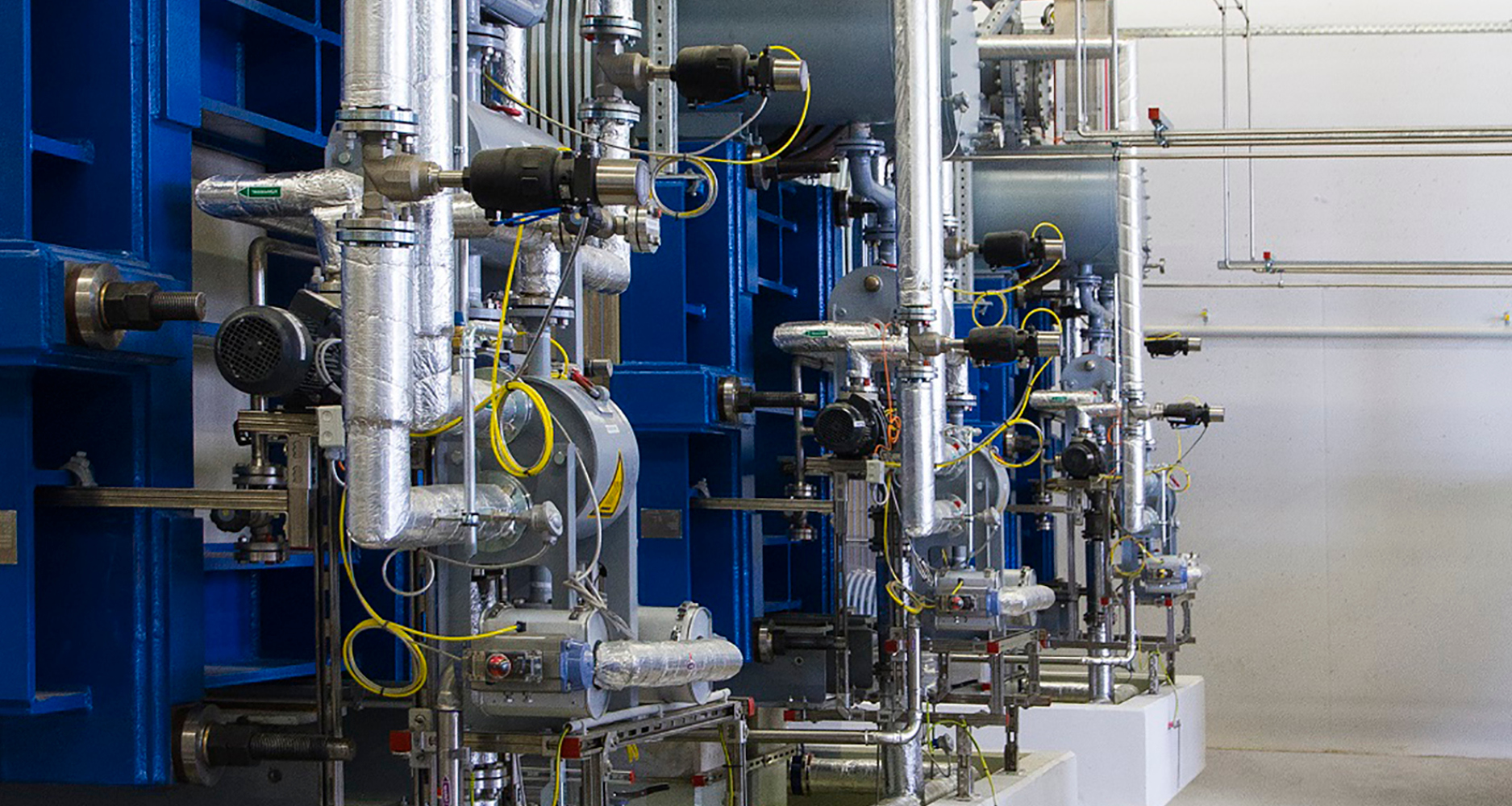 Since 2013, an industrial hydrogen production unit
• Precursor project of Power to Gas in Europe
• Electrolyzer plant and maintenance contract for the Audi's e-gas plant
• Werlte, Germany | Commissioning: 2013
The 6 MW alkaline electrolyzer is a key component of e-gas power plant technology, making it possible to extract hydrogen from water using surplus electricity. Through its expertise, McPhy Energy's subsidy in Wildau (Germany) has further optimized this technology ( today known as "Alcaline 2.0" electrolysis) and developed in-depth experience ensuring its integration into energy infrastructures such as electrical or natural gas networks.
The plant therefore uses surplus green electricity to produce hydrogen from water in three alkaline electrolyzers. The hydrogen is reacted with CO2 to produce synthetic methane, or Audi e-gas.
It is virtually identical to the fossil fuel and natural gas, and is distributed through an existing infrastructure, the German natural gas network, to CNG filling stations for Audi's A3 g-tron series. Audi produces up to 1,000 metric tons of e-gas per year, chemically binding some 2,800 metric tons of CO2. This roughly corresponds to the amount that a forest of over 220,000 beech trees absorbs in one year. Water and oxygen are the only by-products.
| Markets
Industrial hydrogen
Power to Gas
Hydrogen territories
Learn more about the H2 applications in the section: "Markets".
| Equipment & Services
6 MW electrolysis solution
Learn more about the solutions in the section: "Equipment & Services".
| Customer
Audi
Location: Werlte (Germany)
Commissioning: 2013
Read the press release