H2Ber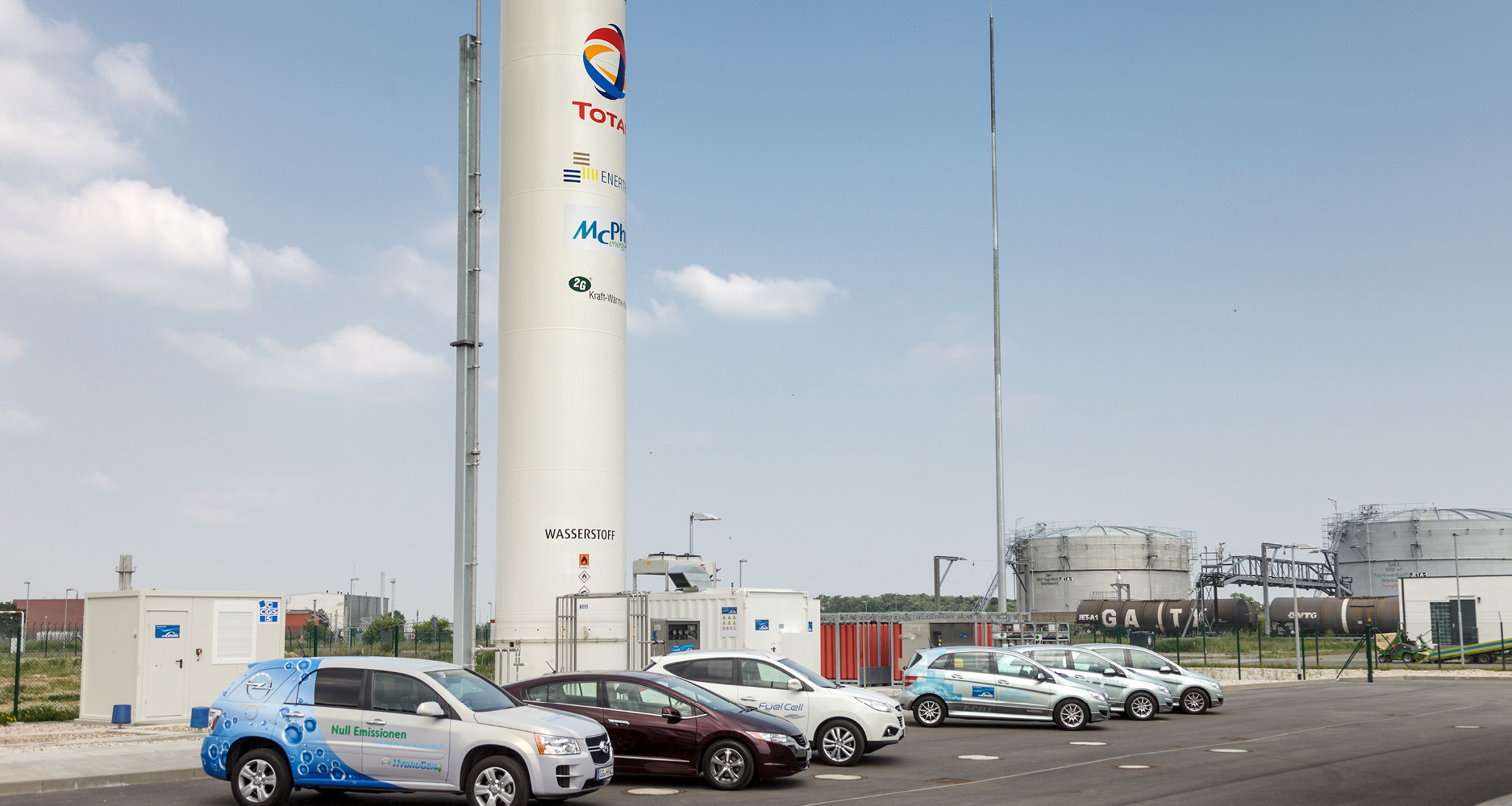 On-site hydrogen production for the first Total hydrogen station in Europe
• A full hydrogen system for mobility and network service
• First high-pressure alkaline electrolyzer on the market
• Connection to a wind farm and grids
• McLyzer performance data collection
• Berlin, Germany | Commissioning: 2014
Located at the Berlin Airport, this demonstration project is designed to produce "green" hydrogen from a surplus of wind power using an electrolyzer and using solid-state storage to create a hydrogen cogeneration plant and hydrogen filling-station infrastructure for buses and cars.
Renewable energy from the Enertrag wind farm near the new airport in Berlin will be converted into hydrogen by a McPhy electrolyzer, to smooth out energy fluctuations and store surplus wind energy.
Total and Linde will build the infrastructure necessary to distribute this fuel to buses and automobiles powered by fuel cells.
In addition, new-generation McPhy solid-state hydrogen-storage will allow the 2G power station to provide electricity or heat from stored hydrogen, flexibly and on demand.
The interests of this project are multiple:
To produce zero-emission fuel for cars or buses running on hydrogen and/or supply other hydrogen filling stations.
To re-inject surplus renewable energy into the natural gas network or the power grid.
To optimize a system that is subject to high constraints with regard to electrical power supply and implement several technological elements.
| Markets
Hydrogen mobility
Power to Gas
Energy storage (wind farm)
Learn more about the H2 applications in the section: "Markets".
| Equipment & Services
McLyzer 0.5 MW (250 kg per day)
McStore 100 kg per day
Learn more about the solutions in the section: "Equipment & Services".
| Key points
Location: Berlin (Germany)
Commissioning: 2014