Hebei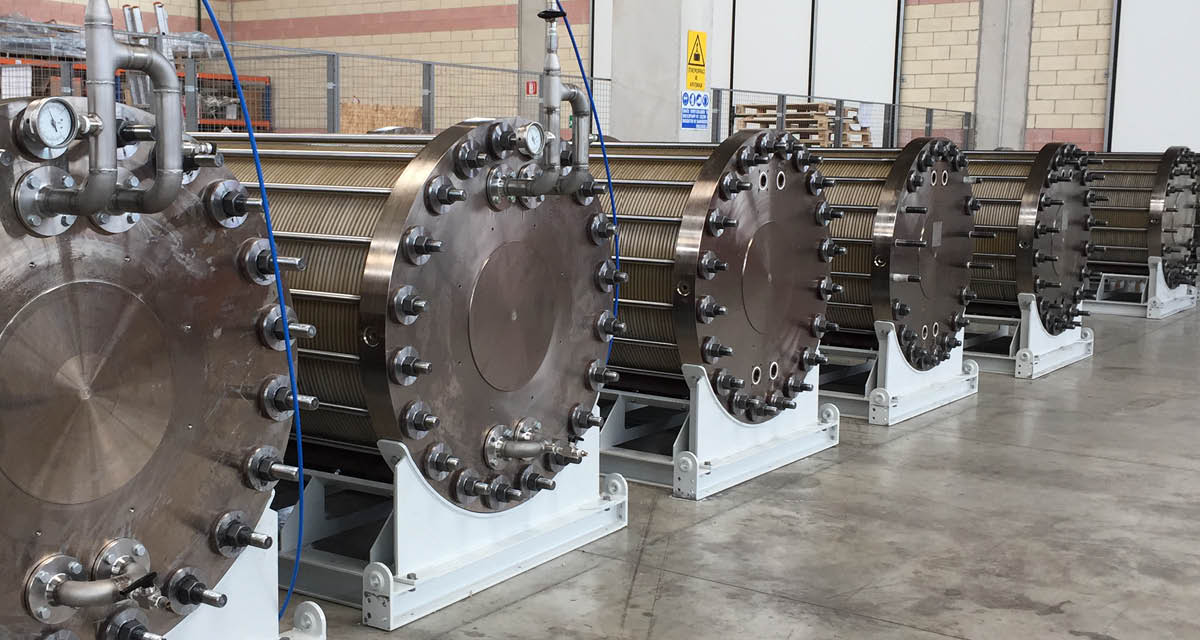 By installing 4 MW of electrolysis capacity in China, McPhy demonstrates its expertise in managing international projects
• Zero-carbon hydrogen production platform (4 MW), from a wind farm
• Very fast dynamic response, adapted to renewable energy variations
• Strengthens McPhy's positioning on international multi-MW projects
• Hebei Province, China | Delivery: 2017
McPhy offer tailor-made solutions to ensure a balance between energy supply and demand in the In the China Hebei province' networks.
The solution delivered to Hebei Province is a compact 4 MW hydrogen generation equipment including two McLyzer 400-30 modules, transformers, power electronics, a purification and drying unit, as well as a solid-state storage module, initiating a complete chain of renewable electricity surplus valorization in the heart of China.
The McPhy system converts and stores renewable electricity surplus produced by a 200 MW wind farm into clean hydrogen. This project represents a major reference for McPhy, which confirms its ability to execute projects for the massive conversion of renewable energy into hydrogen for injection into the grid or as a raw material. As well as its ability to manage major international projects.
Perfectly adapted to the variability of renewable energies, McLyzer rapid response electrolyzers offer energy companies a relevant solution to ensure the stability of electricity networks.
| Markets
Power to Gas
Hydrogen territories
Energy storage (solar park)
Learn more about the H2 applications in the section: "Markets".
| Equipment & Services
Learn more about the solutions in the section: "Equipment & Services".
| Client
Jiantou Yanshan (Guyuan) Wind Energy
Location: Hebei (China)
Commissioning: 2017
Read the press release