Big 2021 | BPI France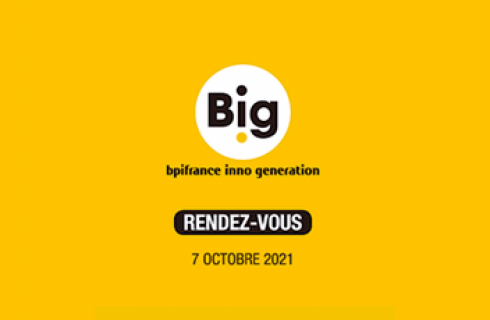 The biggest European business meeting
McPhy is delighted to participate in the 7th edition of BIG 2021 "Conquer for the Future": the biggest european business meeting. This event is organized by BPI France Inno Generation and will take place on Thursday, October 7, 2021 in Paris.
Big is back for its 7th edition on October 7th at the Accor Arena in Paris.
Masterclasses, workshops, conferences and other business meetings will liven this event up. More than 400 workshops and conferences will take place and 1,000 speakers will follow one another in the different spaces.
Luc Poyer, Chairman and acting CEO of McPhy will speak at a conference about "Successfully scaling up innovation" alongside with Laure Michel, Director of Investments BPI France and Michel Vanhaesbroucke Director EDF Pulse Ventures and EDF Pulse Incubation.
Info & Registration

| Big 2021
October 7, 2021, Paris
AccorHotels Arena, 8 Bd de Bercy, 75012 Paris
| Oct 7, 2021 | 4:00 PM CEST – 5:00 PM CEST | The Mezzanine
"Successfully scaling up innovation: the example of Hydrogen, from start-up to major projects", Luc Poyer Chairman and acting CEO of McPhy
For more information and registration :
https://big.bpifrance.fr/en/session/be94b981-c21b-ec11-981f-a085fcc5fc95