Congrès Ingénierie Grands Projets et Systèmes Complexes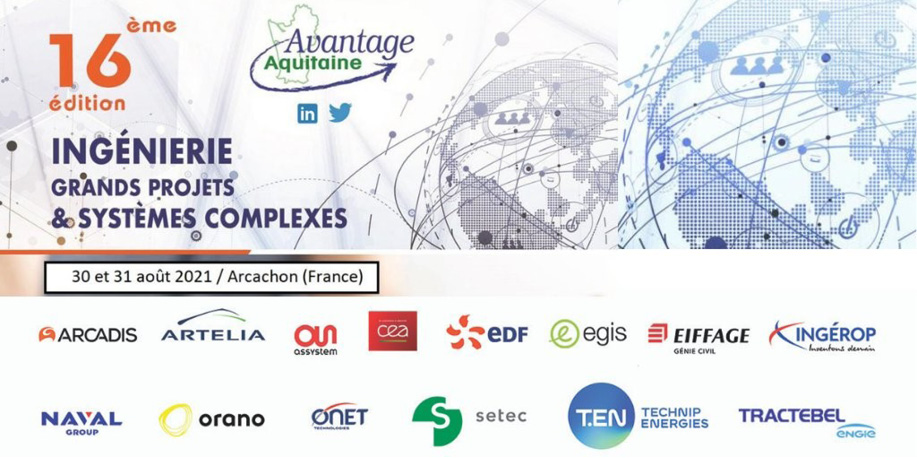 16th edition of "Congrès Ingénierie Grands Projets et Systèmes Complexes"
McPhy will participate in the 16th edition of the "Congrès Ingénierie Grands Projets et Systèmes Complexes" in Arcachon alongside its partner T.EN Technip Energies.
This event is organized each year by Avantage Aquitaine and brings together both industrialists and academics from various backgrounds for two days of experience-sharing. It will take place on August 30th & 31 th, 2021 at the Palais des Congrès of Arcachon.
Pierre Lombard, Sales Manager of McPhy, will speak at a conference on hydrogen: the energy of tomorrow.
A major convention in the world of engineering in France
Created in 2006, the IGPSC Congress brings together nearly 140 participants each year.
It is addressed to a wide audience: project owners, project managers, business managers, salespeople and engineers. The convention particularly interests engineering professionals and managers of industrial, technical, and scientific projects. Among those: large industrial groups or smaller structures; as well as academics and researchers.
A 16th edition focused on trending topics: Data Sciences, digital tools, hydrogen & energies of tomorrow
This 16th edition will broach multiple and trending topics: application of Data Sciences, digital tools & energy of tomorrow. Among them: hydrogen as the future energy generation.
Pierre Lombard, Sales Manager of McPhy, will speak at a conference on the 3rd day of the convention devoted to hydrogen: "Energy of tomorrow … Hydrogen". He will shed light on the hydrogen and its impacts on the sectors of industry, mobility, and energy.
Speaking slot: "Hydrogen solutions for industry, energy, and mobility: News and perspectives", Monday August 30 from 2:20 p.m. to 2:45 p.m.