EnerGaïa Forum – digital edition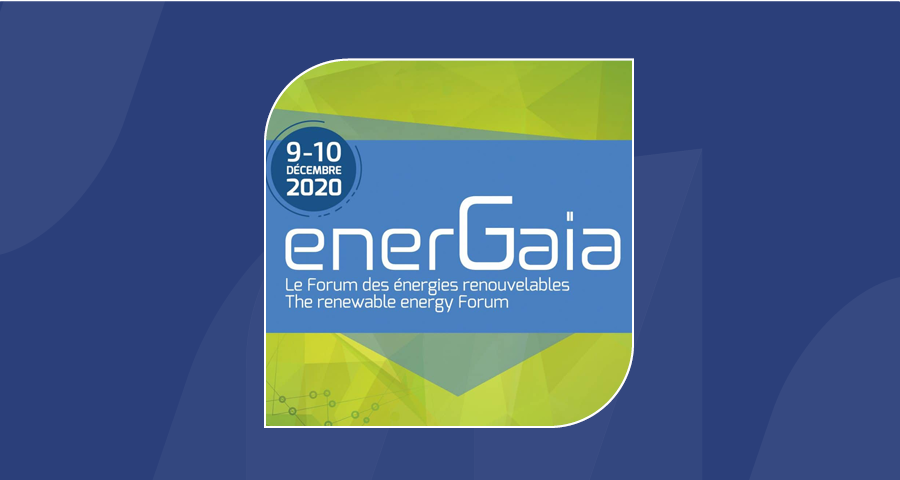 EnerGaïa Forum, the European forum for renewable energies
[07 December 2020] The EnerGaïa Forum, which takes place online on December 9 and 10, 2020, is the event that should not to be missed in the renewable energies sector, for public and private stakeholders.
A program somewhat modified and switched to a 100% digital version in this particular health period; but which offers its entire cycle of conferences, organized in 4 major periods of discussion around the plenary of the Forum, the Regional Energy Meetings, floating offshore wind and hydrogen.
Labeled COP21, COP22, COP23 and COP24, the Energaïa Forum is organized this year under the High Patronage of the Ministry for the Ecological and Solidarity Transition as well as the European Commission.
Focus on hydrogen: McPhy shares its expertise
Zero-carbon hydrogen responds to the challenges of making the economy greener, in particular by decarbonizing various sectors such as mobility and heavy industry. The government recovery plan, endowed with 7 billion euros for the subsequent development of the energy transition, will enable rapid growth of green hydrogen.
"Zero-carbon hydrogen is a new step towards a 100% renewable energy economy."
Pierre Lombard, Commercial Director McPhy will be online to present McPhy's projects and the change of scale of hydrogen, during a conference on Thursday December 10 from 2 p.m. to 4 p.m., on "green hydrogen, the birth of a new industry ", and more specifically on" industrial deployments and lower costs ".
Information and registration:

EnerGaïa Forum | online event | December 9th and 10th, 2020.
Conference, Thursday December 10th – 2p.m to 4p.m, online: «industrial deployments and lower costs».
In presence of : Vincent BOULANGER, moderator of the round table and specialist journalist, Luc BODINEAU, Coordinator of the Hydrogen Program, ADEME, Tudor CONSTANTINESCU, Senior Advisor to the Director General of Energy, EUROPEAN COMMISSION, Karine VERNIER, Director of the energy program, circular economy at the GENERAL SECRETARIAT FOR INVESTMENT, Pierre LOMBARD, Commercial Director, McPhy, Capella FESTA, Vice-President Business Development and Hydrogen, SCHLUMBERGER NEW ENERGY, Yane LAPERCHE-RITEAU, Business Development Director , BALLARD POWER SYSTEMS INC., Clément CHANDON, Director of Alternative Energy Vehicles, IVECO France, Jean-Christophe HOGUET, Business Development Manager BUSINOVA, SAFRA, Bernard GILABERT, Regional Advisor, member of the Ecological and Energy Transition Commission, OCCITANIA REGION, PYRÉNÉES -MEDITERRANEAN
More information, full program: https://www.energaia.fr/
Registration: https://energaia.mediactive-events.com