Energy and Geopolitics Forum of Nice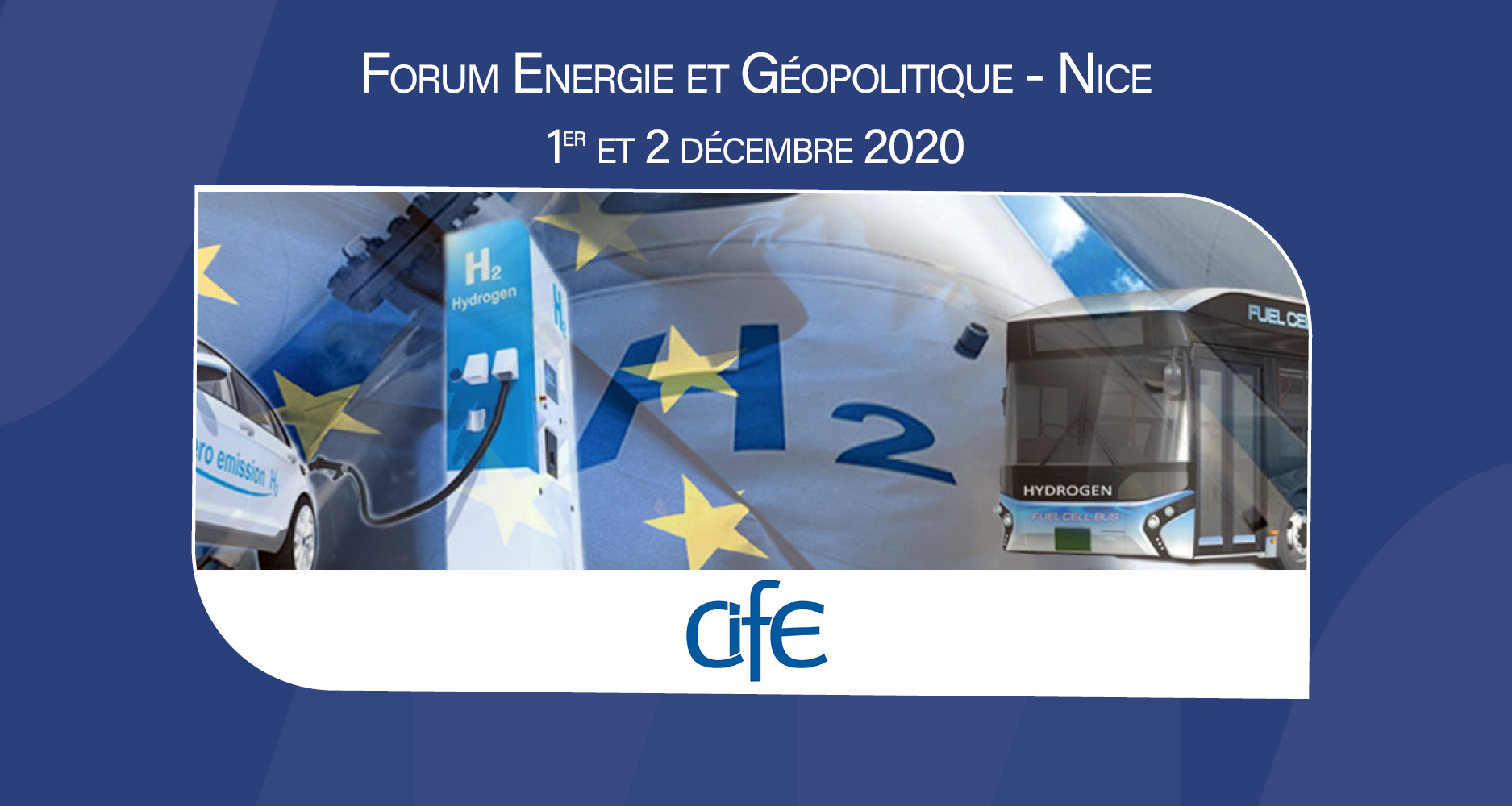 "Hydrogen outlook at a European level"
The program is ambitious for this 18th edition of the "Energy and Geopolitics Forum" of Nice. The event, which takes place both in-person and digitally, brings together academic and industrial experts from energy, energy transition and hydrogen, among which: McPhy.
Organized by the CIFE (International Training Centre) and the Energy and Geopolitics Club of Nice, under the high patronage of Mr Herman Van Rompuy, President Emeritus of the European Council, President of the CIFE and Mr Christian Estrosi, Mayor of Nice, President of the Nice Côte d'Azur Metropolis, former Minister of Industry, the "Energy and Geopolitics Forum" takes place on December, the 1st and the 2nd in a hybrid format, both in-person and digital.
In the framework of the deep political, economic, ecological and societal changes that are ongoing, the Forum makes a strong focus on the energy transition, and in particular on the place of #hydrogen at the heart of European recovery plans.
The 2-day program, which is very rich, will provide an overview of carbonated energies (and their decline) in Europe, and will propose a focus on the European zero-carbon hydrogen strategy.
The program of Wednesday 02 December will be devoted to the exploration of the French Hydrogen strategy: roadmap, challenges to be met, investments required and examples of projects.
Pascal Mauberger, Chairman of McPhy, will speak on Wednesday 02 December, as of 2.30 p.m, alongside other French hydrogen players, during the "Hydrogen Mobility and Innovation" sequence.
He will present the interest of large-scale deployment of hydrogen produced by water electrolysis; as well as the challenges of industrializing technologies and massifying markets to improve the competitiveness of zero-or low-carbon hydrogen.