Horizons Hydrogène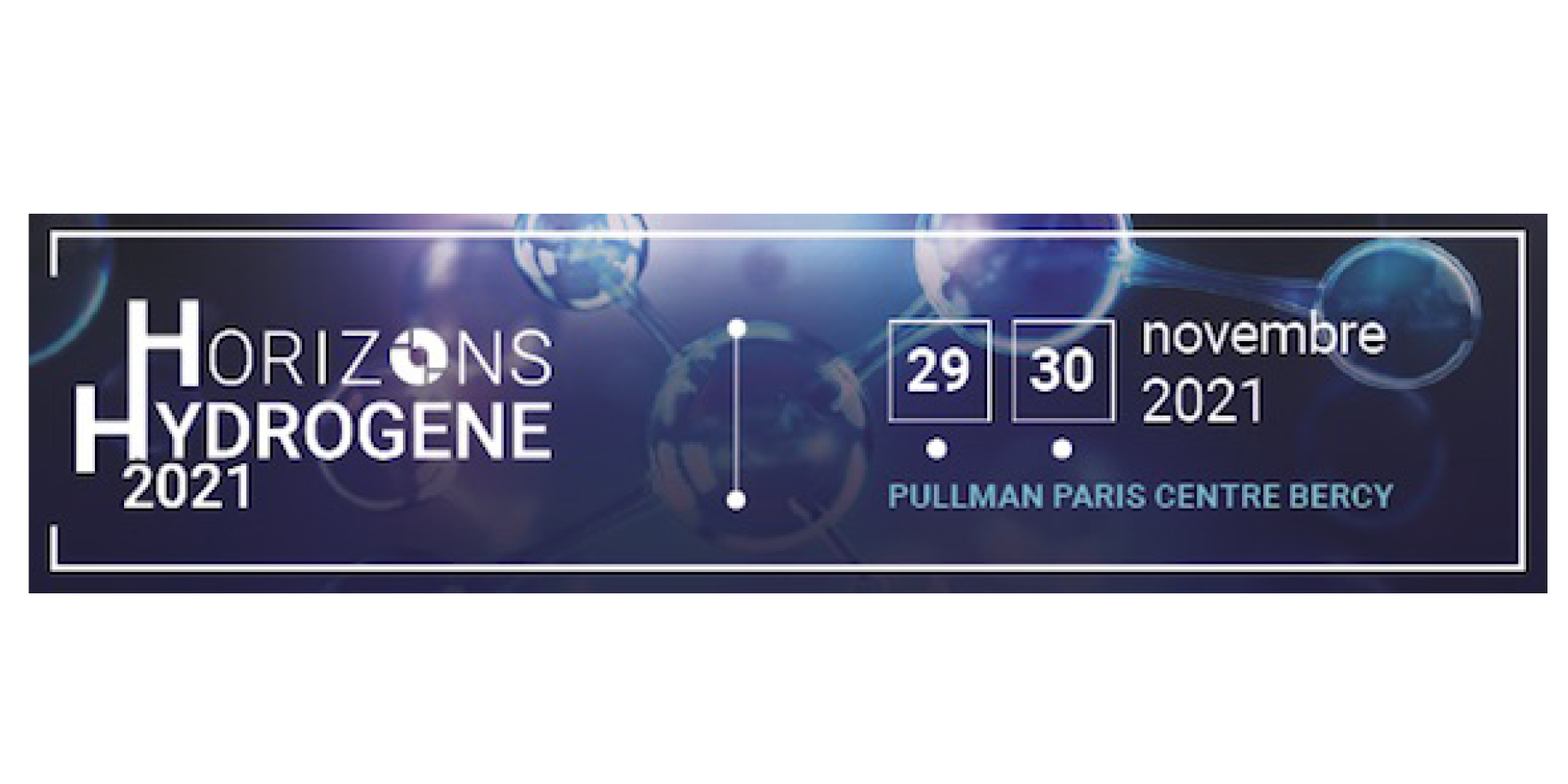 A congress dedicated to geopolitics & French hydrogen market
Horizons hydrogène is a new meeting organized by Content and business dedicated to renewable energies, decarbonation and development of hydrogen. This first edition, that we are pleased to attend, will bring together all the players and project leaders of the sector on November 29 and 30 at the Pullman Paris Center Bercy.
Inspiration, information & meetings around a booming sector!
500 professionals and more than a hundred speakers from the hydrogen and energy sectors are expected in Paris to follow the debates and access a full watch on the latest hydrogen innovations and projects.
McPhy will be  pleased to discuss with the hydrogen ecosystem stakeholders about the current challenges of our sector, marked as strategic in the fight against climate change. As evidenced by the place of hydrogen during the COP26 which is currently being held in Glasgow.
Luc Poyer, Chairman of the Board of Directors, will speak at a conference on the theme "Geopolitics and hydrogen" alongside with Paul LUCCHESE, President of the technological collaboration program on hydrogen of the IEA (International Agency for Energy).
Olivier Juino, Strategy Director, will also speak during a workshop about education "Skills, education and occupations: acting now to develop the Hydrogen sector" alongside Marie-Annick Leroy de Caux Seine Agglo and Catherine LEDET of the Bourgogne-Franche-Comté region.
Info & Registration

Info & Registration:
| Hydrogen Horizons
November 29 & 30, 2021 – Paris
The PULLMAN PARIS CENTER BERCY 1 rue Libourne 75012 PARIS
| McPhy's round table: Monday, November 29, 2021 – 2:30 p.m. to 3 p.m.
"Crossed views: geopolitics and hydrogen", Luc Poyer, Chairman of the board of directors of McPhy
| McPhy's Workshop: Monday, November 29, 2021 – 11:30 a.m. to 1 p.m.
"Skills, education and occupations: act now to develop the Hydrogen sector", Olivier Juino, Strategy Director of McPhy
For more information and registration: https://horizons-hydrogene.com/