Hydrogen Business for Climate – CONNECT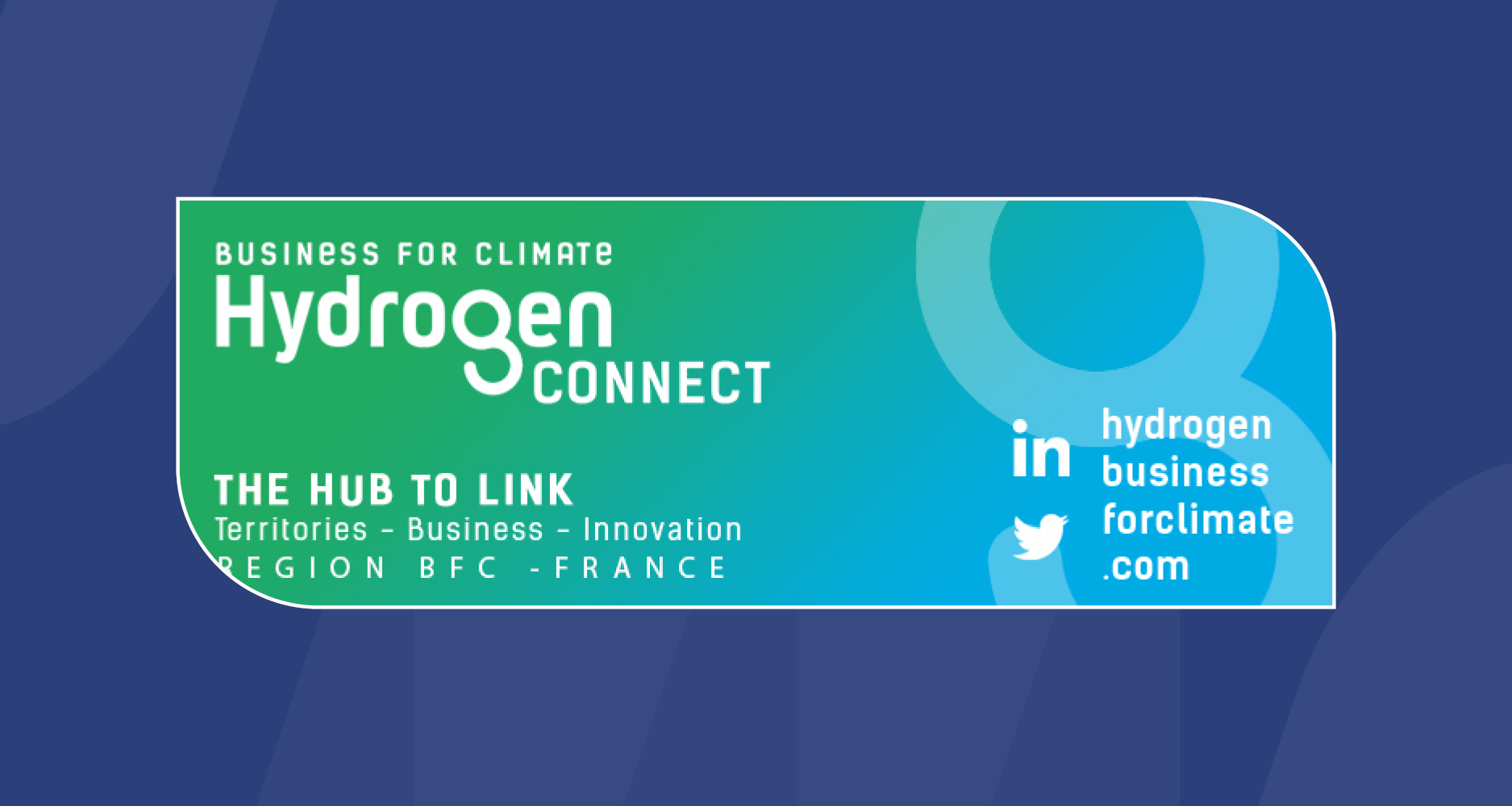 Hydrogen Business for Climate – CONNECT
[7th January 2021] While waiting for the Hydrogen Business for Climate face-to-face event scheduled for September 2021, "CONNECT" is a digital version of the event, organized by the "Pôle Véhicule du Futur"  French competitiveness cluster, which offers perspectives for companies on the mobility market, at medium- and long-term.
This online event, in which McPhy participates, brings together nearly 325 participants, companies, politicians, academics, influencers, startups and investors around a common issue: making the hydrogen revolution a reality and accelerating cooperation in France and Europe.
Reinforce the role of hydrogen
The change of scale of hydrogen will be addressed by two virtual round-tables. The first one, on January 13, 2021, will focus on "structuring public and private ecosystems" in order to tend towards a reasoning in "large groups" with, at the heart of the discussions, France, Europe, international and massive production of hydrogen. The second round-table, on January 14, 2021 in which McPhy is invited, will examine the theme "France-Germany: the Europe's hydrogen engine? ". The discussions will focus on hydrogen train, road mobility, aeronautics, infrastructure and the development of electrolysis.
Following "CONNECT", a video will be broadcast, with the aim of easing comprehension of the "H2 Revolution".
Initiate collaborations in France and internationally
Bertrand Amelot, Chief Commercial Officer of McPhy, will take part in the second round-table: "France-Germany: the Europe's hydrogen engine? ", on January 14, 2021 from 10.30 am to 12.30 pm.
In the presence of: Christelle Rouillé (CEO of Hynamics), Olivier Arthaud (Deputy Director of Strategy and Development of Storengy), Antoine Aslanides (CEO of Hynamics Deutschland) Jean-Luc Brossard (Program Director, CSF Auto), Armin Diez (Vice- President of ElringKlinger), Julien Etienne (Business & Programs Director of Plastic Omnium), Nikolas Iwan (CEO of H2 Mobility Deutschland), Yannick Legay (Technical and Commercial Director of Alstom), Jan Wegener (European Programs Manager at NOW GmbH), and more to come …