Hydrogen Council Annual CEO Meeting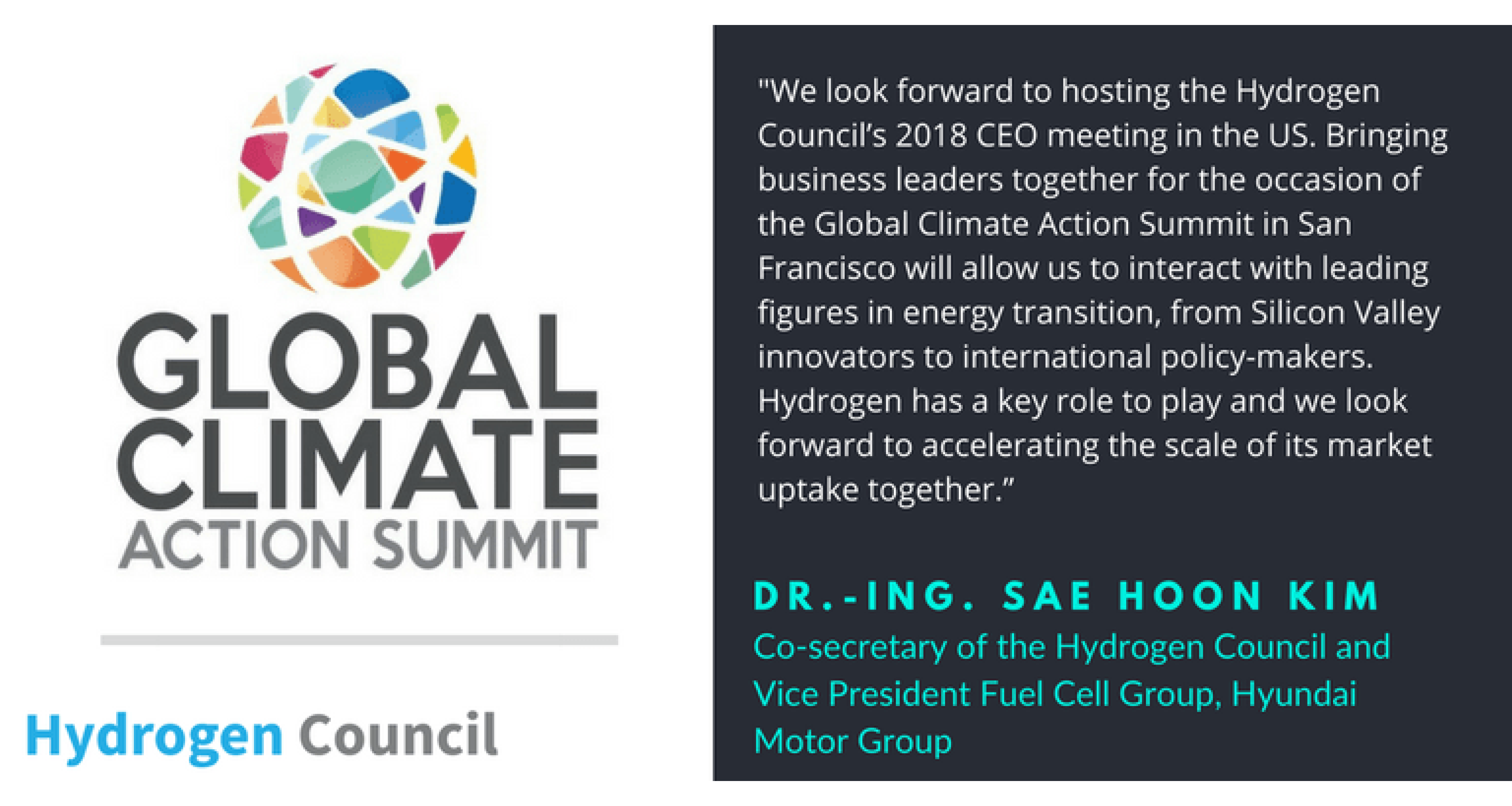 Let's engage around the future of hydrogen deployment worldwide
The Hydrogen Council's third Annual CEO Event will take place 13 September in San Francisco, USA. Occurring alongside the Global Climate Action Summit as an official affiliate, this year's event is entitled the Global Hydrogen Leaders Forum.
We are excited to participate in the Hydrogen Council's 2018 CEO Event hosted alongside the Global Climate Action Summit in San Francisco.
While at the meeting, Pascal Mauberger, McPhy's CEO, will engage in discussions with Council executives in order to assess the state of hydrogen deployment globally and the ways in which we can accelerate a clean energy future.
Hydrogen is here now and it is ready to scale up.
Join us as we #ScaleUp our efforts for a clean energy future!
#Hydrogen #CleanEnergy #HydrogenNow #CleanEnergyRevolution
In the framework of the energy transition, and as a leading supplier of hydrogen production, storage and distribution equipment, McPhy contributes to the deployment of clean hydrogen throughout the world.
Thanks to its wide range of products and services dedicated to the hydrogen energy, zero emission mobility and industrial hydrogen markets, McPhy provides turnkey solutions to its clients. These solutions are tailored to our client applications: renewable energy surplus storage and valorization, fuel cell car refueling, raw material for industrial sites.
As a designer, manufacturer and integrator of hydrogen equipment since 2008, McPhy has three development, engineering and production units based in Europe (France, Italy, Germany).
The company's international subsidiaries ensure a global sales coverage of McPhy's innovative hydrogen solutions.
McPhy is listed on NYSE Euronext Paris (Segment C, ISIN code: FR0011742329; ticker: MCPHY).