Hydrogen webinar organized by Bpi France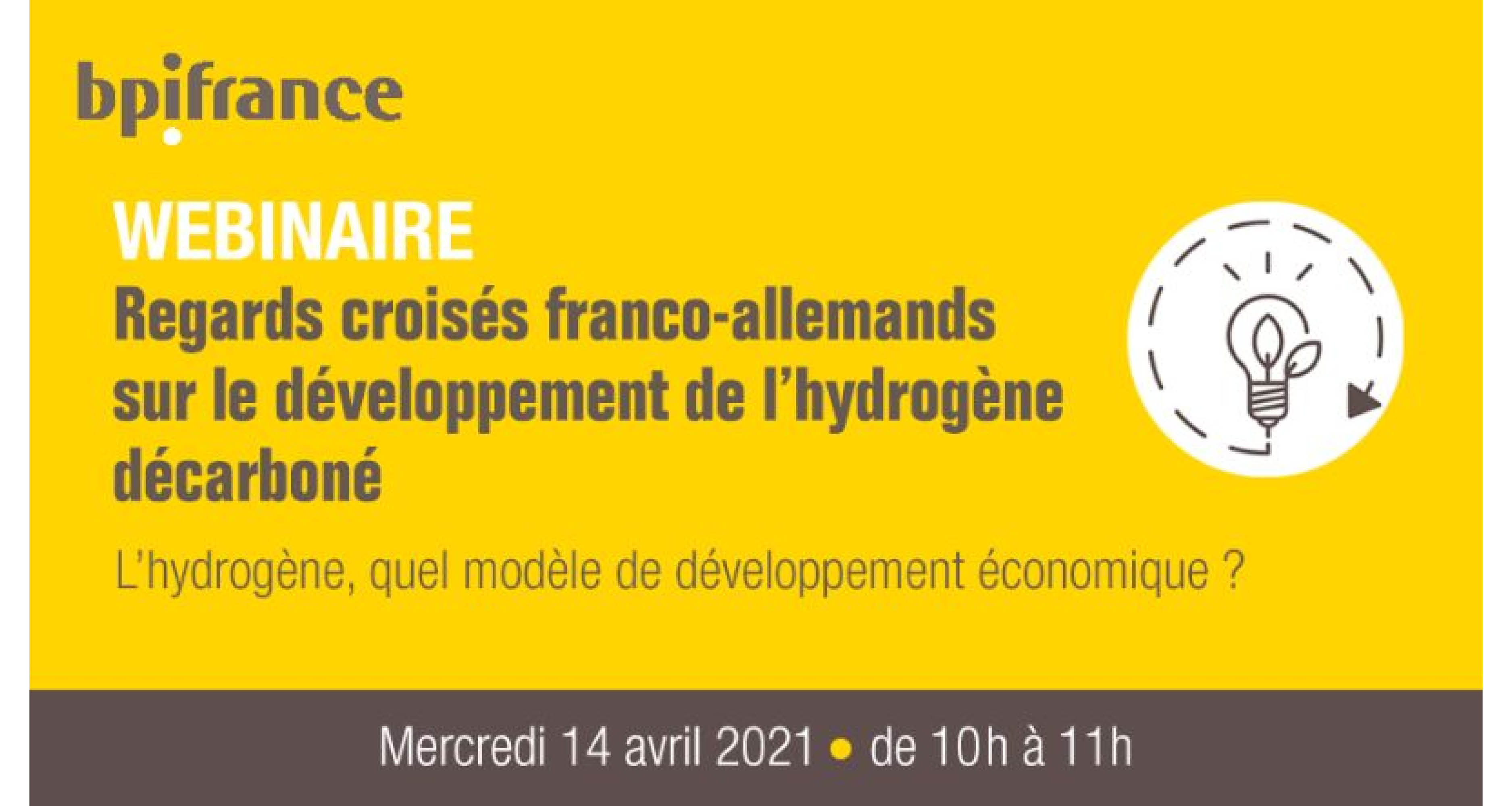 "Franco-German perspectives on the development of renewable hydrogen"
Are you interested in the hydrogen sector and the issues related to its decarbonization? Do you want to discover the latest news on hydrogen in France and Germany? Don't miss the Hydrogen Webinar organized by BpiFrance on April 14!
A webinar organized by Bpi France
On the menu: Franco-German crossroads on the development of renewable hydrogen, with a presentation of national roadmaps, followed by a discussion in presence, alongside with other experts, of Laurent Carme, CEO of McPhy.
Organized with OFATE & moderated by Benoit CALATAYUD, Head of the Energy Transition Sector at Bpifrance, this webinar will be attended by :
Sven RÖSNER, Director of OFATE,
Laurent CARME, CEO of McPhy,
Nathalie TRANNOIS, Head of Bpifrance's International Immersion division.
Introduction by Nathalie TRANNOIS
French and German strategies in the hydrogen sector by Sven RÖSNER
How to promote the hydrogen field? Discussion with Laurent CARME and Benoit CALATAYUD
Time for questions and answers