HyVolution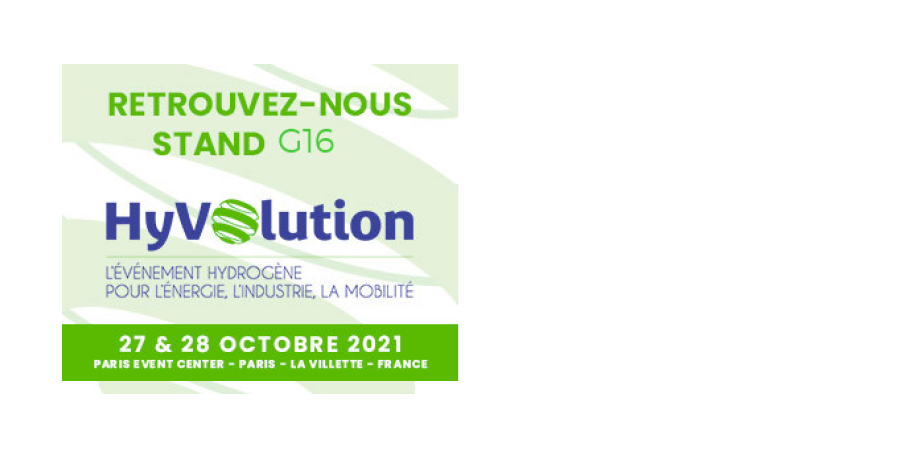 HyVolution, the go-to gathering of hydrogen stakeholders in France and all of Europe
Like every year, McPhy will be present for one of the essential events in the hydrogen sector: HyVolution.
This event is also organized by France Hydrogène and backed by the government energy agency ADEME. It will take place on October the 27th & 28th, 2021 in Paris Event Center.
HyVolution will be presenting the Hydrogen sector's latest news and innovations along with concrete solutions being developed in France and Europe for all markets interested in carbon-free hydrogen.
McPhy will join the 200 exhibitors present at the event, alongside the main European leaders in the sector. Conferences, round tables, forums. The opportunity to tackle the full range of issues— production, distribution, storage, services— in the energy, industry, and transportation markets.
New face-to-face edition, new format!
With the new digital networking service "HyVolution Connect", you can connect to McPhy before the event!
& come and meet us at our stand, follow our conferences and workshops.
HyVolution is an unmissable event which helps to structure the hydrogen sector by giving the floor to specialists, across the entire hydrogen value chain.
Do not miss the major meeting of professionals in the sector!
Info & Registration

| HyVolution
27 & 28 October, 2021, Paris
Paris Event Center, 20 Avenue de la Porte de Villette, Paris 75019 | Booth N°G16
For more information and registration : https://www.hyvolution-event.com/fr