Symposium Hydrogène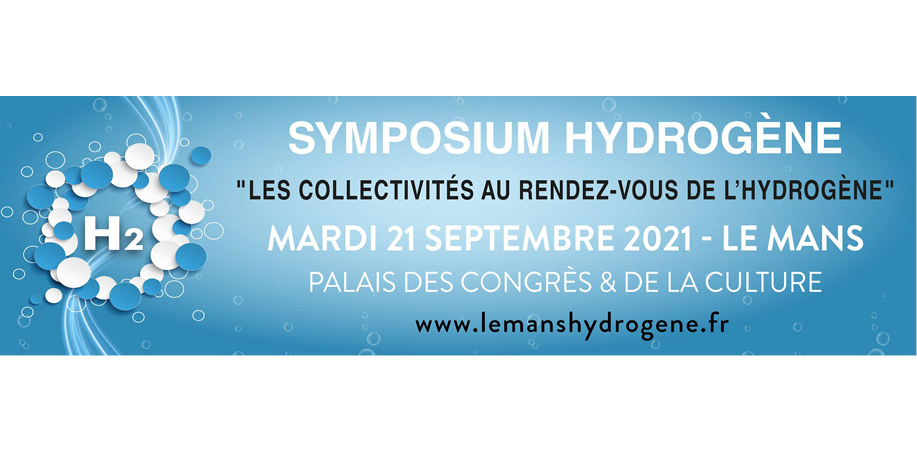 3rd edition of Symposium Hydrogène of Le Mans
McPhy is proud to participate in the third edition of the Le Mans Hydrogen Symposium. On the theme "Communities at the meeting of hydrogen", this day is intended to encourage discussion between companies, the 24H Mission and local governments in the hydrogen sector.
The event is organized by Le Mans Métropole, in partnership with France Hydrogène and the Automobile Club de l'Ouest. It will take place on Tuesday, September 21th, 2021 at the Palais des Congrès & de la Culture in Le Mans.
Hydrogen at the center of local governments' strategies
Recently, the national and European calls for projects emphasize that local governments and companies are ready to follow the hydrogen direction.
Many initiatives to develop this energy are developed in the territories, spearheading the deployment of this clean energy, striving for the energy transition.
By combining feedback and perspectives for 2030, the Le Mans Symposium demonstrates the relevance of these initiatives and the need to speed up their implementation.
Green hydrogen as a solution to meet the growing uses of zero-emission mobility
The Citizen's Climate Convention has highlighted the need to develop green hydrogen production and its use in the mobility sector.
A true strategic pillar for the decarbonization of the transportation sector, hydrogen is also  helping territories to reach industrialization and technological sovereignty.
A strategic approach to discover during the session: "hydrogen: a chance for Europe and France".
Nenad Nikolic, Business Development Manager of McPhy will address the topic of "Green hydrogen: a necessity to meet uses" during a round table hosted by Laurent Meillaud on Tuesday September 21 at 11:20 am.
He will work alongside – Ghislain Robert, in charge of Lhyfe's development, Jean Foyer, Chairman of Qairos Energie, and Bérangère Préault, Director of hydrogen and electric mobility development of ENGIE Solutions.