The Hydrogen Challenge Global Conference in Rome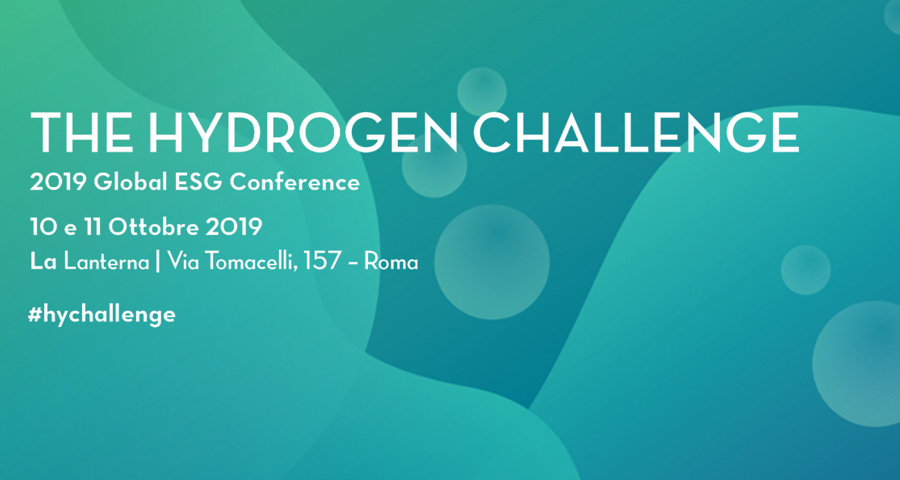 How can the world eliminate CO2 emissions?
Through the "H2 Challenge" on October 10, Italy and Southern Europe are launching a proactive policy to speed up the deployment of hydrogen.
Identified as a key player both in the market and in this geographical area, McPhy is invited by SNAM (one of the leaders in the European gas sector) to these 2-day conference on 10 & 11 October 2019 in Rome – Italy.
The event focuses on hydrogen's potential as a clean energy towards this widespread adaptation of renewable energy and the decarbonization of mobility, industry and energy sectors. Indeed, the environmental, societal and governmental (ESG) factors become increasingly important in companies' roadmap. Today we must find new solutions to accelerate decarbonization; and even more in sectors with the greatest environmental impact.
During these two days, many topics around hydrogen will be discussed. Bertrand Amelot, EVP "Sales & Marketing" of McPhy will give a keynote speech during the "Hydrogen Value Chain" round table on Friday 11 October at 10:30 AM, and to discuss about the production of decarbonated hydrogen by electrolysis.
We invite you to follow the conference, which will be broadcast live on
www.snam.ithydrogenchallenge
; an opportunity to learn more about the energy transition and the role of hydrogen in this global challenge.