The Hydrogen Symposium – Le Mans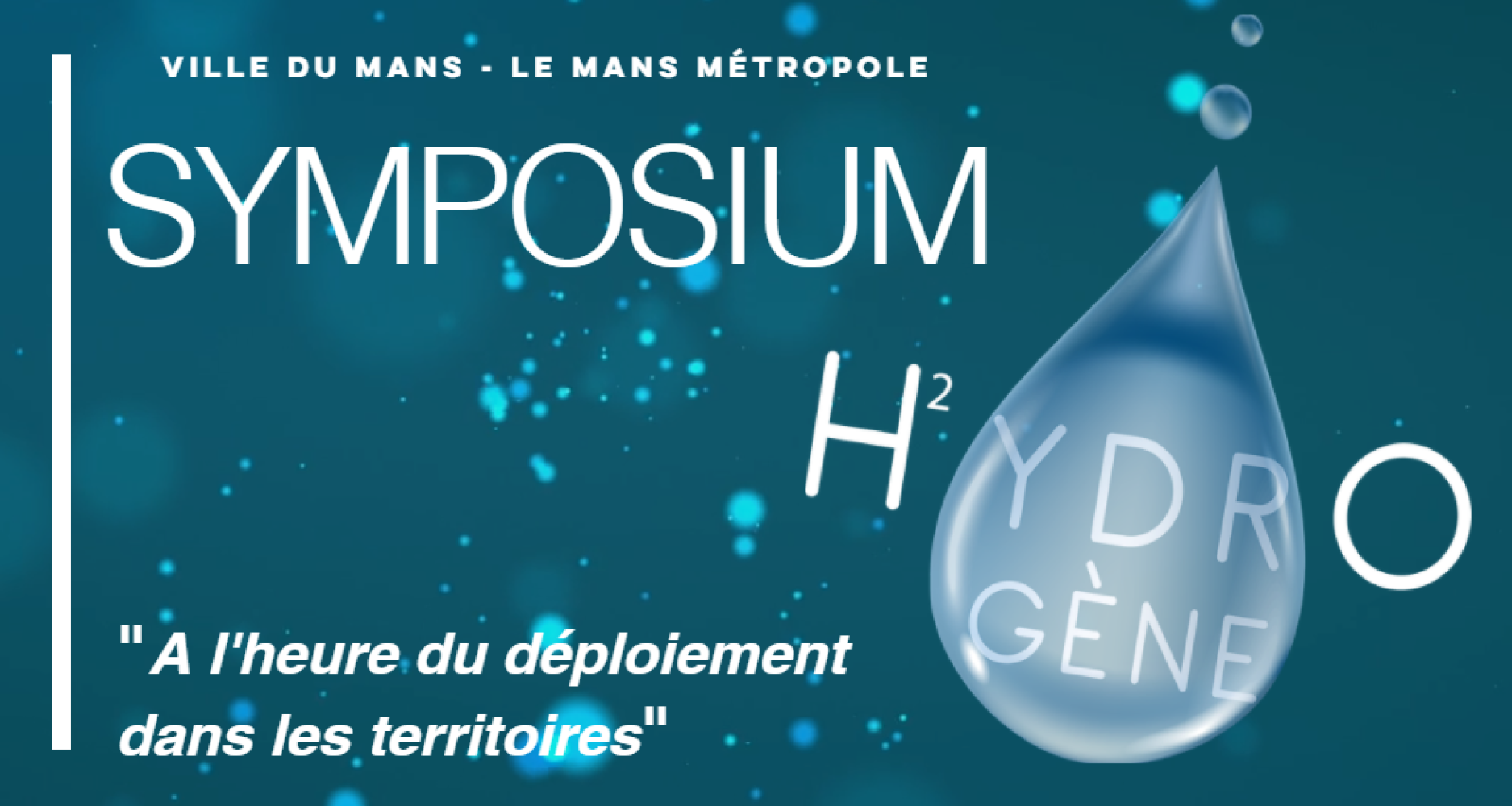 At the time of hydrogen deployment in the territories
[8th September, 2020] For its second edition, the Symposium focuses on hydrogen "at the time of deployment in the territories".
Hydrogen have the wind in its sails
At a time when national and European calls for projects are demonstrating the extent to how ready communities and companies are to embark on the hydrogen path, the Citizen Convention for the Climate points to the need to develop the production of zero-emission hydrogen and its use in the mobility sector.
The Hydrogen Symposium – 2nd edition
In partnership with AFHYPAC and the "Automobile Club de l'Ouest", Le Mans Métropolis invites us to exchange with companies, the Mission H24 and local authorities involved in the development of the hydrogen sector and to discover the perspectives for 2030.
The Le Mans Symposium wishes to show the relevance of these initiatives in order to move towards massification, a major lever to make a pioneering and future-oriented technology more accessible.
McPhy supports the densification of the hydrogen infrastructure in the "Grand Ouest" region
After having equipped the hydrogen station in Le Mans, located opposite the mythical 24 Hours circuit, in July 2020, McPhy will participate in the symposium to present, alongside S. Le Foll, Mayor of Le Mans, President of Le Mans Métropole, J. Gueit H2 Development France TOTAL, and other partners, the H2 Ouest project.
A visit of the station equipped by McPhy is planned in the early afternoon of this 2nd edition of the Le Mans Hydrogen Symposium.
For more information on the achievement: TOTAL – Le Mans
Practical info & Registration:
| 2nd edition of the Hydrogen Symposium in Le Mans
September 15th, 2020 at the Le Mans Exhibition Center, 1 avenue du Parc des Expositions du Mans, 72058 LE MANS Cedex 2, France.
| McPhy Roundtable: September 15th, 2020 at 16h15
"Hydrogen in Le Mans – Update on the H2OUEST project", Nenad Nikolic, Business Development Manager
For more information and registration: https://iphone541.wixsite.com/hydrogene