World Hydrogen Congress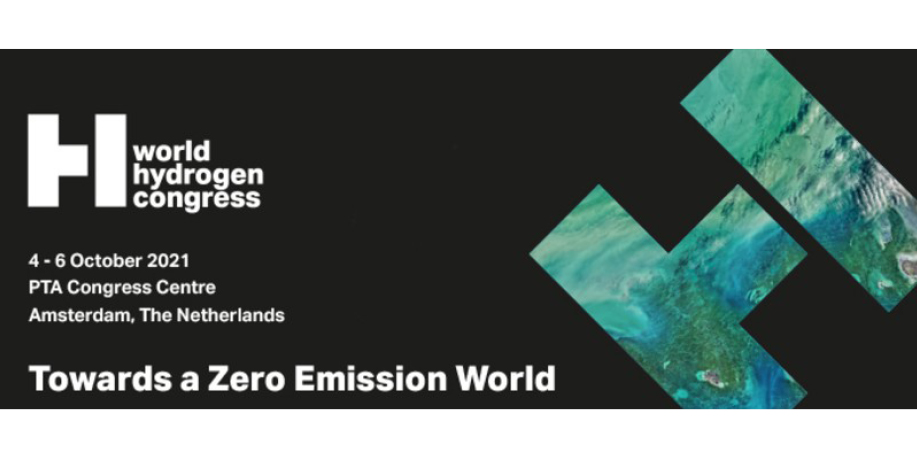 2nd annual World Hydrogen Congress
McPhy is proud to be one of the sponsors of 2nd annual World Hydrogen Congress, the leading senior executive, content rich, networking congress for the hydrogen production, distribution and storage of the Clean Hydrogen industry.
On the program: more than 800 participants over 3 days, rich and diverse conferences on the hydrogen topic, round tables and networking.
This event is organized by Green Power Global and will take place from October the 4th to the 6th, 2021 at the PTA Congress Centre in Amsterdam, The Netherlands.
Go to our booth and meet McPhy's team!
Discover McPhy and share your vision of the zero-carbon hydrogen sector: discuss its challenges, its markets, its future and our solutions.
& attend our conferences!
Bertrand Amelot, Chief Commercial Officer of McPhy, will host a conference on Green Hydrogen on Tuesday October 5th from 2 pm to 2:30 pm: "Developing transformative strategies & technologies throughout the whole eco system" alongside Fabian Jochem from SMA Sunbelt Energy GmbH, Mark Kirkby from Sérvulo & Associados, and Patrick Kools from Yokogawa.
Info & Registration

| World Hydrogen Congress
4 – 6 October 2021, Amsterdam
PTA Congress Centre, Piet Heinkade 41 1019 BR Amsterdam The Netherland | Booth N°B9
| Conference slot about Green Hydrogen: Tuesday October 5th from 2 pm to 2:30 pm
"Developing transformative strategies & technologies throughout the whole eco system", Bertrand Amelot, Chief Commercial Officer of McPhy
For more information and registration : https://www.worldhydrogencongress.com/