CEOG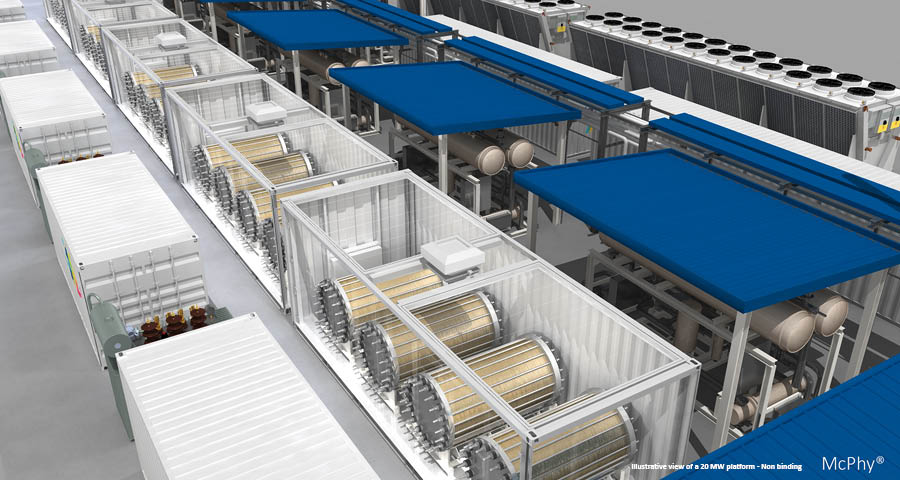 The world's first multi-megawatt hydrogen power plant
• 16 MW of high-power electrolysis
• 860 tons of green hydrogen (power supply: photovoltaic) produced and 39,000 tons of CO2 avoided per year
• First "outdoor" configuration of McPhy alkaline electrolysis
• Guyana, France | Contract: 2021, deployment 2024
The CEOG project demonstrates McPhy's technological expertise and ability to help scale up hydrogen solutions.
The CEOG West Guyana Power Plant project, led by Meridiam, HDF and SARA, is the world's largest power plant project combining photovoltaic energy and massive 128 MWh storage, mainly in form of hydrogen.
McPhy will supply the 16 MW hydrogen production platform, which will be commissioned in 2024. It will be equipped with the innovative "Augmented McLyzer" technology: a unique combination of high-pressure alkaline electrolysis (30 bar) and high current density electrodes. Powered from water and green electricity produced by the photovoltaic park, this platform will allow the production of nearly 860 tons of green hydrogen per year and will prevent the emission of 39,000 tons of CO2 per year compared to a fossil power plant (1).
Combining both a photovoltaic solar park, a multi-megawatt electrolyzer, a hydrogen storage unit and high-power fuel cells, CEOG plant will produce hydrogen that will be stored under pressure in tanks. This production will ensure the supply of electricity to 10,000 homes in Guyana, at a competitive cost compared to thermal power plants in the region, and without emitting pollution.
This world first represents a decisive milestone for the industrialization of the hydrogen sector.
(1) ADEME study: : https://www.guyane.ademe.fr/sites/default/files/notes-emissions-gaz-effet-serre-secteur-energetique-guyane.pdf ; integrating CEOG's carbon intensity of 0.136 kg CO2 eq/kWh; emission factor of the thermal kWh of the Guyanese coastline of 0.915 kg CO2 eq/kWh.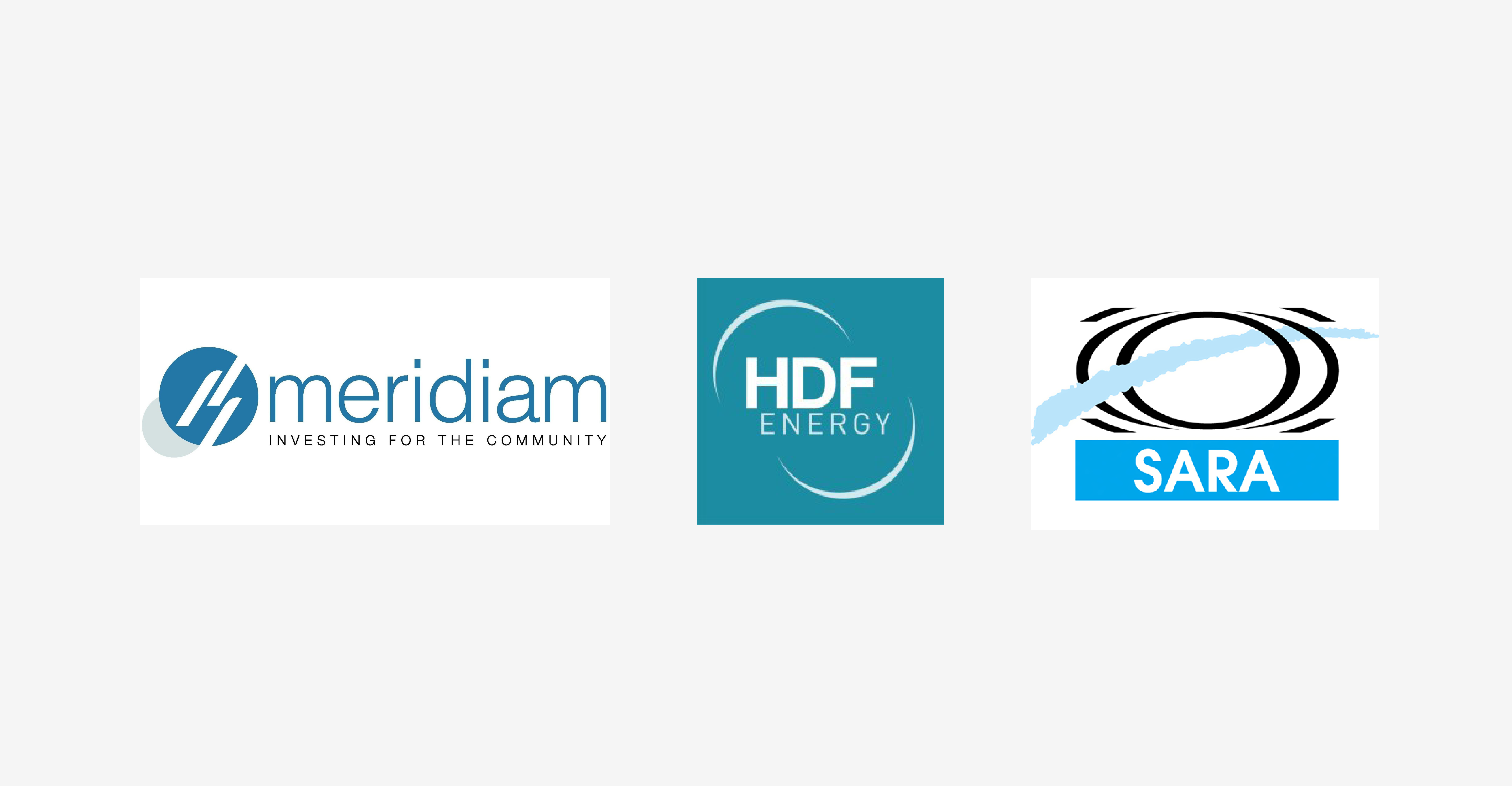 Project in collaboration with partners Meridiam, SARA and HDF
| Markets
Industry
Energy
H2 in the territories
Learn more about the H2 applications in the section: "Markets".
| Equipment & Services
1 "Augmented McLyzer" 16MW electrolyzer
"Outdoor" configuration of McPhy alkaline electrolysis
Learn more about the solutions in the section: "Equipment & Services".
| Customer
GEOG project
Location: Guyana, France
Commissioning: 2024