37th World Methanol Conference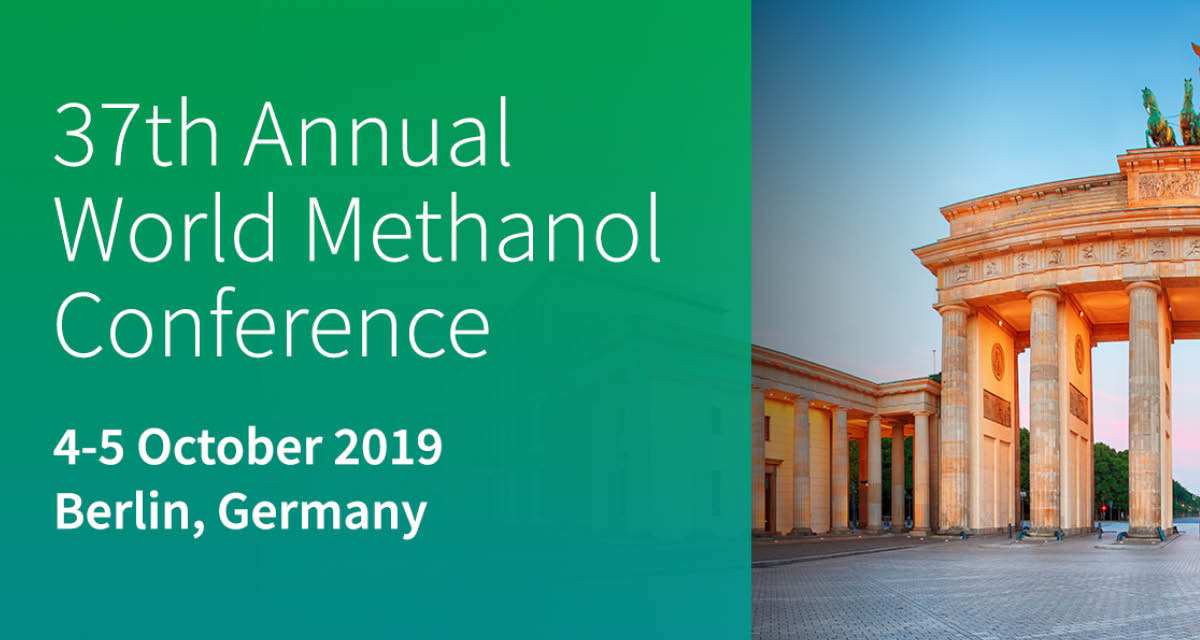 E-Methanol: strategic energy to make the chemical industry competitive and attractive
By focusing on methanol synthesis via decarbonated hydrogen produced by electrolysis, the chemical sector is making a strategic switch that is essential to its long-term competitiveness. McPhy will present its latest technological innovation, Augmented McLyzer, at the 37th Annual World Methanol Conference. The chemical sector will thus be able to enter a new, low-carbon era, reconciling issues of productivity, competitiveness and social responsibility.
37th Annual World Conference Methanol: "the place to be" !
The two-day symposium is a chance to discover the state of the art of a rapidly-changing methanol market, its medium- and long-term prospects, the latest technological developments and the projects in action worldwide.
Well established in hydrogen solutions that reduce the industry's carbon footprint, McPhy is taking part in this not-to-be-missed event at the side of the leaders in methanol and will speak at a workshop dedicated to small-scale methanol plants:
Pressurized Alkaline Eletrolyzer for Methanol Production "Augmented McLyzer"
| 4 October 2019 – 2:00 p.m. | Christopher Braatz / Florent Baudu
"Thanks to our innovative alkaline electrolysis process, McPhy is supporting the transition of the chemical industry towards a low-carbon economy. Our customers are using this cutting-edge technology to move away from fossil energies by mass production of decarbonated hydrogen at competitive prices. By marketing the only alkaline electrolyzers offering this level of performance, McPhy is taking the technological lead in its sector, with an increasingly more efficient and competitive product range."
Augmented McLyzer: produce large volumes of clean, competitive hydrogen
Qualified and selected by major industrial companies, our innovative alkaline electrolysis process Augmented McLyzer by McPhy is used to produce decarbonated hydrogen directly at process pressure, with high energy efficiency, and to qualify for services to electrical networks for totally optimized investment.
Modular, very high capacity electrolysis platforms: industrial size (20 MW +) units already on the market, associated with a manufacturing plan of "scaling up" (100 MW +) to meet the huge needs of the chemical industry in the medium and long term.
Innovative combination of:
High pressure bar alkaline electrolysis: an industrialized and mature process, the core expertise of McPhy,
And our advanced "high-current density" electrodes. A genuine technological breakthrough, they can optimize the compactness of equipment whilst offering the best performances in the segment.
Very high energy efficiency
Very rapid dynamic response time, offering the required flexibility for the power-market led operation suitable with Primary Leveling Market (PRL) requirements
Economic competitiveness:
Best TCO (Total Cost of Ownership) in its category thanks to a robust technology capable of meeting the requirements of heavy-duty industries
Bigger scale, lower costs => extensive roll-out of hydrogen applications and the scaling up of multi MW/GW equipment will result in mass marketing of the electrolysis technology and a drastic reduction in costs.
Find out more: https://mcphy.com/en/our-products-and-solutions/electrolyzers/augmented-mclyzer/
CLOSE UP ON …
Methanol, a rapidly-changing market Challenges and Solutions for its decarbonation.
Used extensively as an intermediary in the chemical sector (more than 70%) and also an input in fuel composition; the methanol molecule is obtained by combining CO2 and hydrogen.
With an annual global demand of nearly 80 million tons and significant growth potential (estimated demand of 97 million tons by 2023), methanol produced from decarbonated hydrogen could become a key factor in a successful energy transition for the industry: the "Clean Industry Revolution".
Alkaline electrolysis, used to produce clean hydrogen from a renewable electricity source, appears to be the cornerstone required for the decarbonation of the methanol industry.