Webinar Power-to-Gas, ATEE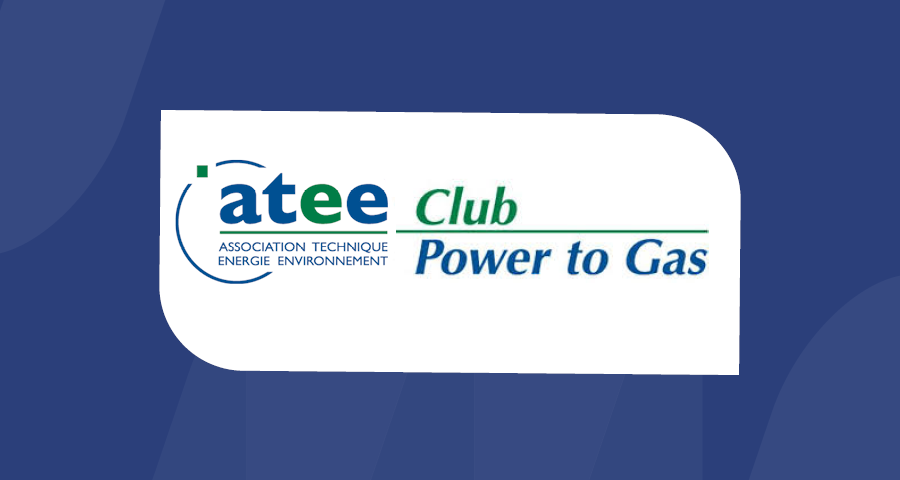 How to decarbonize energy: the very essence of the ATEE's Power-to-Gas webinar
[October 21st] McPhy participates in the Power-to-Gas Club webinar organized by ATEE, the Technical Energy Environment Association. It will take place online over one day, on "the transformation of electricity into gas, a solution to decarbonize energy and to gain resilience". The Club gathers stakeholders in the energy sector and allows the sharing of thoughts and the emergence of new projects.
The current context is fundamentally transforming the electricity and gas markets. Decarbonization and massive energy storage in the existing networks are a complete part of the challenges of the energy transition.
It may be recalled, Power-to-Gas consists of replacing part of the gas (in gas networks up to a maximum of 20%) with hydrogen; and thus, increase the part of renewables in the energy mix.
The ATEE's Power-to-Gas webinar will provide an update on the current state of the national hydrogen strategy, gathering key players, analyzing the projects, and providing insights on future economic models, since the production and massive storage of hydrogen are at the very heart of the Power-to-Gas process.
McPhy is participating in the ATEE's Power-to-Gas webinar to share its expertise on zero-carbon hydrogen solutions. Save the date – October 22nd, 2020!
Power-to-Gas, a solution in the energy mix and in the storage of electricity: an effective tool supporting the energy transition.
Pierre Lombard, McPhy Sales Director, will present McPhy alkaline electrolyzer technologies allowing the large-scale production of zero-carbon H2 (find out more here), as well as Power-to-Gas projects equipped by McPhy.
Thus, the Jupiter 1000 project, commissioned in 2019 at Fos-sur-Mer (France), is the first French Power-to-Gas project at a MW-scale aiming at storing renewable electricity by injection of hydrogen and methane from synthesis in the gas transport network.
Have a look on Jupiter 1000 project
Information & Registration
| Webinar Power-to-Gas, ATEE | Online event, October 22nd, 2020
| With Pierre Lombard, McPhy Sales Director
| In the presence of : Sylvain LEMELLETIER, GRTgaz and President of the Power to Gas Club, David LE NOC, Delegate of the Power to Gas Club, Paul LUCCHESE, Chair of IEA Hydrogen TCPAIE, CEA, Anthony MAZZENGA, Renewable Gas Director at GRTgaz, Isabelle ALLIAT, GRHYD project coordinator, ENGIE CRIGEN
More information, program and tickets on : https://atee.fr/evenement/colloque-annuel-du-club-power-to-gas