Hydrogen has established itself as a clean alternative fuel that can significantly reduce air pollution in the transport sector by eliminating the emission of pollutants and Co2. It involves drastically reducing the sector's environmental impact by freeing it from fossil fuels, while offering users a performance similar to that of "traditional" transport.
Communities, fleet managers of automobiles or of public transport, car manufacturers, logistic platform operators:  you can all switch to hydrogen mobility and contribute to improving air quality!
Zero noise and zero emissions: hydrogen mobility helps keep the air clean and improves peoples' quality of life
With their considerable autonomy and fast refueling, hydrogen vehicles are attracting a growing number of communities, manufacturers and managers of automobile fleets and plants or logistic platform operators.
They are the perfect union of operating convenience, continuity of service and participation in the fight against air pollution.
High energy density = vehicle range over long distances, to ensure the continuity of your services
Quick recharge, within minutes, at an H2 station
Fast refueling = high vehicle turnover = optimization of the compactness of the refueling station
Motor with good reaction time and "zero noise", completely silent, for your driving comfort
Zero atmospheric pollution: those clean vehicles have the particularity of only emitting a little water vapor
Without forgetting the value hydrogen creates: innovation opportunities, decentralized energy, exploitation of renewables, cost control, skill improvement and job creation at the heart of companies and on the local level.
By land (urban and utility vehicles, bus, lift trucks…), rail (hydrogen trains), sea (hydrogen boats) or by air (hydrogen airplanes, drones): all types of mobility are involved.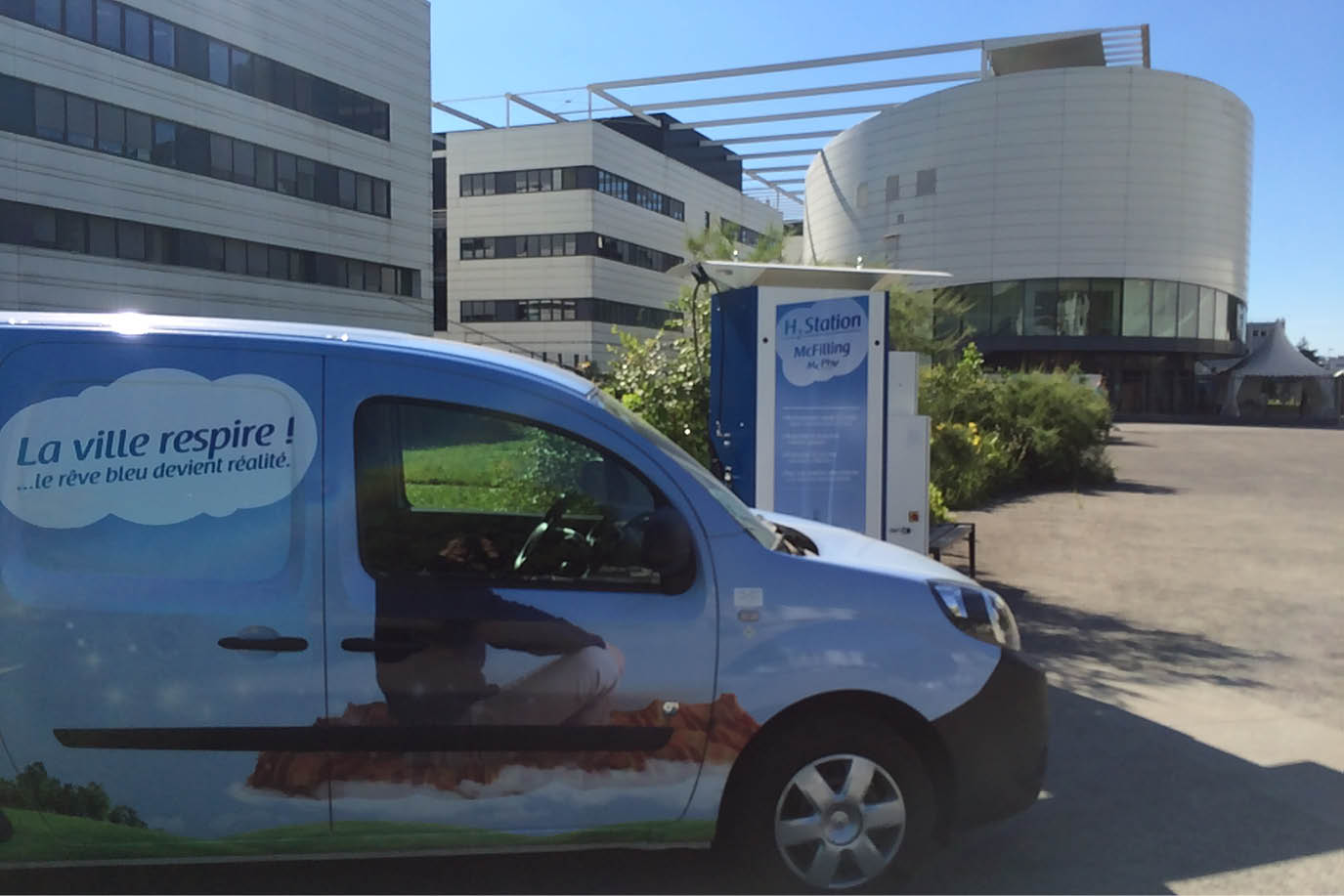 Hydrogen: a competitive energy, the only clean fuel capable of decarbonizing the heavy-duty transportation sector
Hydrogen is the only scalable technology, capable of meeting the massive needs of heavy-duty transportation, which amount to hundreds or even thousands of kilograms of hydrogen each day:
A low-carbon hydrogen, produced on-site by alkaline electrolysis, cost-competitive with carbonated hydrogen (SMR),
A clean alternative fuel, whose price at the pump is competitive with diesel,
"Bigger scale, lower costs": the scaling up and industrialization of hydrogen stations will make it possible to bring about a drastic reduction in the purchasing costs and the generalize the implementation of hydrogen mobility.
Find out more on the "Augmented McFilling by McPhy" page (HRS dedicated to heavy-duty transportation).
McFilling & Augmented McFilling hydrogen refueling stations
Our commitment to zero-emissions mobility
We engineer hydrogen stations that are "Fit for purpose. Ready for the future". We offer solutions that adapt to your application requirements and your usage scenarios, whatever size they may be, and not the other way around.
Dimensioned according to your real needs, our turnkey hydrogen stations allow you to initiate hydrogen mobility rapidly, simply and efficiently into your company or local community.
From 10/20 to more than several thousand kg H2/day
350 and/or 700 bar
Optional: on-site hydrogen production (electrolyzer)
For all hydrogen mobility: utility vehicles, lift trucks, urban vehicles, bus, heavy-duty transportation …
Just a few of our Customers: Hauts de France (bus station), City of Paris, CA Valence Romans, ENGIE GNVert, CA Sarreguemines Confluences, ENGIE Lab Singapour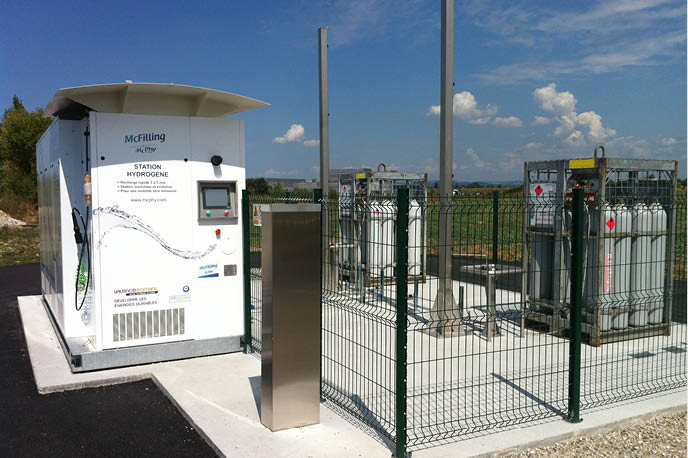 Hydrogen Refueling Stations
| McFilling & Augmented McFilling
Compliance with McLyzer, to achieve an on-site / on-demand decarbonized hydrogen production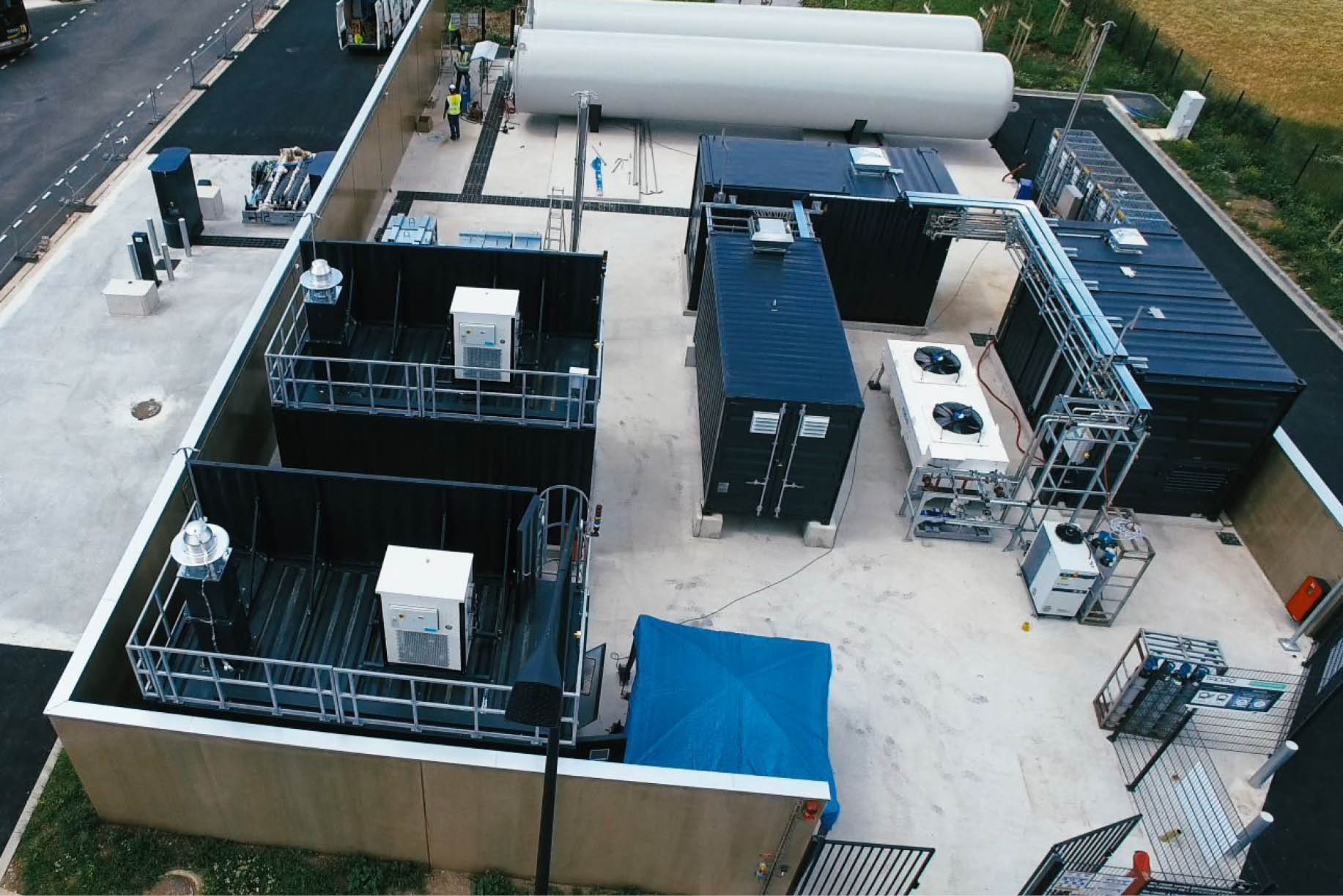 SMT AG
McPhy has commissioned the first station for hydrogen bus refueling in France. Our McLyzer and McFilling technologies are used in this innovative project for a production – distribution chain of clean hydrogen.
A real #CleanEnergy solution at the service of zero-emission mobility.
Interested in hydrogen mobility?
We offer you tailored advice and support during all phases of the project, to align our hydrogen refueling station with your specific needs.