Fill up on clean energy in just a few minutes!
Thanks to its complete McFilling and Augmented McFilling range, McPhy makes it possible for communities, companies and manufacturers or managers of automobile parks to initiate simply, rapidly, and efficiently their first hydrogen refueling infrastructure.
A complete range of hydrogen refueling stations, for all kinds of zero-emissions mobility
A true concentration of technological and digital innovation, McPhy proposes a large range of hydrogen stations, delivering from 10/20 to several hundred / thousands of kilograms of hydrogen per day, at a dispensing pressure of 350 and/or 700 bar.
Compact and modular, our hydrogen refueling stations are able to fuel all types of mobility: captive fleets (utility vehicles, lift trucks), public transportation (bus), urban cars (privately owned vehicles), as well as heavy-duty transportation such as buses, trucks, trains, boats, etc.
If it can be fueled via tube trailer or hydrogen pipeline, we're pushing for a whole clean mobility chain, by integrating the "electrolysis" component as a centerpiece of our HRS architecture. Thanks to the McLyzer electrolyzers, our HRS will accordingly produce its own decarbonized hydrogen, on-site – on-demand.
We will provide the support you need for the sizing of your project (quantity of H2 to be delivered per day, dispensing pressure, etc.) and its implementation (project management, support for regulatory proceedings, etc.).
Our products are CE marked, in full compliance with the European Union directives [machinery directive – 2006/42/EC | low voltage directive – LV 2014/35/EU | electromagnetic compatibility directive – EMC 2014/30/EU | pressure equipment directive – PED 2014/68/EU ].
They are also compliant with the SAE J2600 – J2719 standard.
Augmented McFilling: our large-scale hydrogen stations, from 1,000 kg per day
Backed by state-of-the-art research & innovation and a top-tier industrial infrastructure, McPhy takes a strong position in the rapidly growing market of large-capacity stations for vehicles such as buses, trucks, trains or boats.
McPhy proposes #CleanEnergy systems by interfacing its stations with new generation electrolyzers that produce clean hydrogen from renewable sources.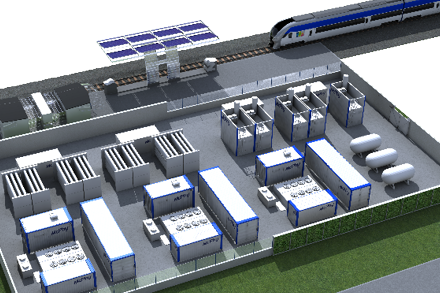 Large-scale stations
Augmented McFilling
From 1,000 kg / day |  at 350 bar
Our dynamically reconfigurable architecture designed to fit with "heavy-duty transport" needs
LEARN MORE ABOUT OUR TECHNOLOGY
Simplicity, efficiency, modularity
Sized according to the real needs of the market (type and number of vehicles), our hydrogen stations are modular and evolve as your fleet of hydrogen vehicles grows.
A wide range of additional settings is available:
Containerization: our stations are mounted on a frame and containerized – or not – according to model and your specific demands
Flexible placement (moveable) of the refueling dispenser on the Customer's site
Dual pressure
Electrolysis on-site: on-site hydrogen production through the addition of a hydrogen generator
Additional high pressure storage: to increase the number of "back to back" recharges (number of possible consecutive full tanks)
Pre-cooling / Cooling
IR Communication
Customization: McPhy proposes different customization options for your hydrogen station
Remote monitoring/ Supervision: real-time monitoring of the performance of your station, via the digital service McVision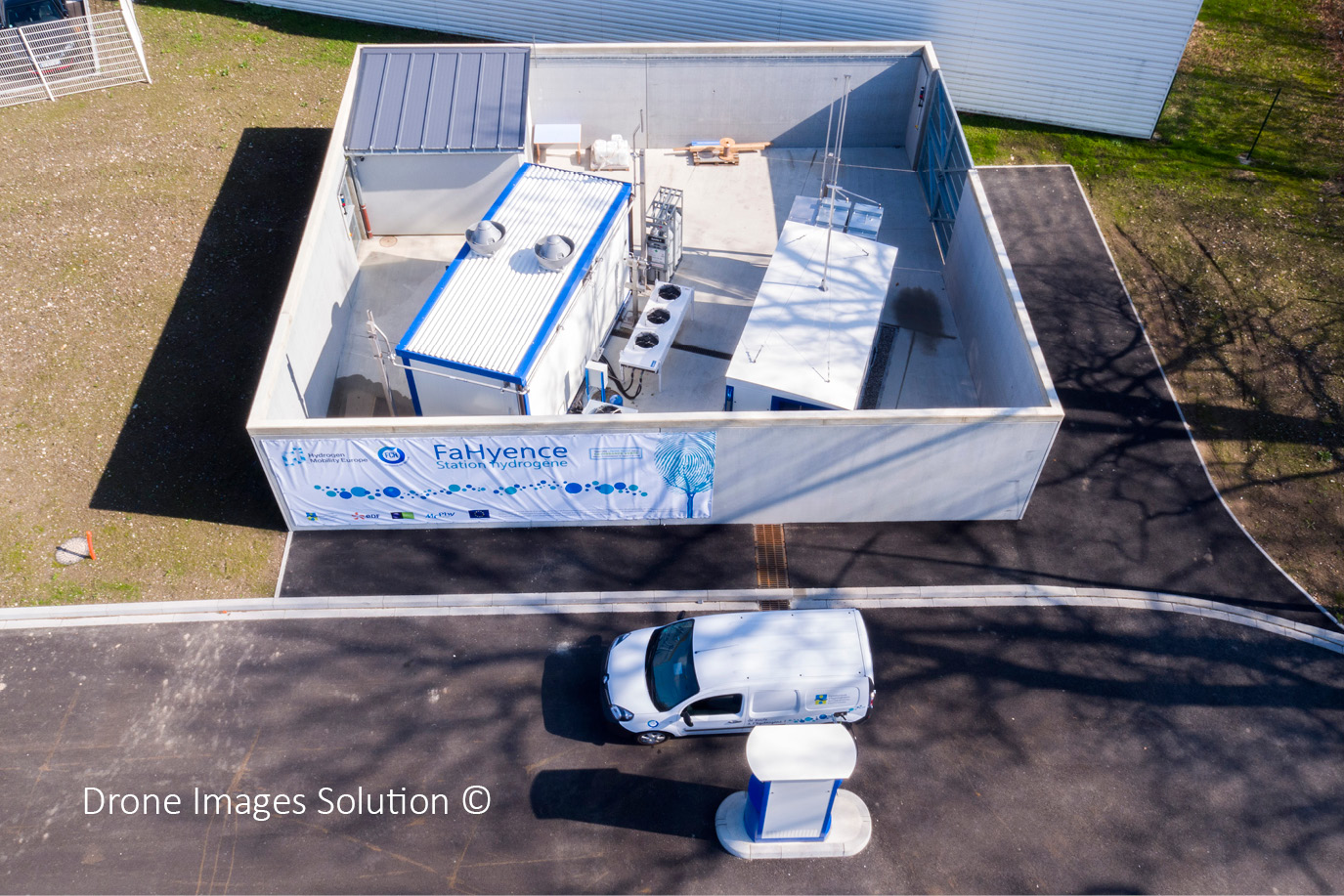 FaHyence
As part of the FaHyence project, McPhy commissioned the first hydrogen refueling station in France that produces (on-site, on-demand) its own hydrogen using an electrolyzer.
Real #CleanEnergy chain, our McLyzer and McFilling system pairing (40 kg per day) contributes to the widespread adoption of zero-emission mobility.